10 Marketing Ideas for Contractors this Holiday Season
The holiday season tends to be a slower season for many contractors.  While your business may have less jobs coming in during the month of December, you don't have to view the season as a loss.  The extra downtime that your business has around the holidays provides a great opportunity to do some holiday marketing that will help you further connect with your customers and ultimately benefit your business.
Contractors can get creative with their marketing over the holidays and strengthen their bond with existing customers while attracting new ones.  Things like special holiday offers and sponsoring charity events will help endear your company to the community you serve and build trust among your target audience that will have them calling you first when they are in need of your services.
The following are some of the ways contractors can step up their marketing this holiday season and set themselves up for success in the New Year.  If you believe that your contractor business could use some help generating more leads, talk to RestorationMaster about our lead generation services.
Spend Your Downtime Wisely
The slowdown in business during the holiday season should be seen as an opportunity to further connect with your customers.  If a customer does reach out to you for your services, offer them a holiday discount or a gift card to use for their Christmas shopping.  You can also work with another local home service provider to put together a holiday bundle for your services at a special price which could get you more jobs during the slow season.  Taking the time to volunteer or put on a charity event can also increase your presence within your community and further endear you to your customers.
Reach out to Repeat Customers
Customer retention is important for local contractors.  Consider reaching out to your current customers with an email newsletter in which you offer them an exclusive holiday discount.  Personalizing your emails with dynamic content will let your repeat customers know that this offer is exclusive to them.
Offer Holiday and End-of-Year Specials
Your business can also offer a general holiday or end-of-year special for your services to everyone, not just repeat customers.  This can include discounts on services done in December, service add-ons, or a gift certificate to use towards your services for the next year.  If you offer services that are particular useful for homeowners during the winter, you can offer a special price on these services.
These holiday season offers can encourage customers to call you and increase your business during the season.
Host an Open House
Hosting an open house this holiday season gives you a chance to let potential customers get to know your business and the types of services you provide.  The open house can include a tour of your facility, presentations explaining the benefits of your services, and small gifts or discount coupons for those who attend.  Make sure you set up your open house for in person and virtual attendees.
If you do not want to host an open house, you can make a video tour of your facility and post it on your website and social media channels.
Sponsor a Charity Event or Project
You can show your community spirit during the holiday season by sponsoring a charity event or donation project.  You can start a food drive, toy drive, or coat drive that could benefit those in your community who are less fortunate.  Make sure people know what to donate, where they can make their donations, where their donations will go, and whether they can donate money to the cause.  You can also team up with other local businesses for your event.
Holiday Contests on Social Media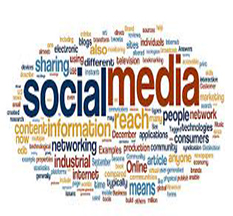 Doing something fun on social media is a great way to engage your audience.  Get creative and come up with a sort of contest for your social media followers with prizes such as gift cards or discounts for your services.
Reward Community Volunteers
If your business does not hold or sponsor a charity event, you can work with a local charity or non-profit to reward those who volunteer their time.  You can offer volunteers coupons for your services as well as gift cards for other local businesses.  Doing this will help you strengthen your relationship with your community, potential customers, and other local businesses.
Decorate your Vehicles
You can spread holiday cheer and draw attention from potential customers by dressing up your fleet of vehicles for the holidays.  You can decorate your vehicles with vehicle wraps and decorations like wreaths and reindeer antlers.  Your decorated vehicles are sure to draw attention to your business.
Pass Out Holiday Door Hangers
You can reach out to those in your local community with holiday themed door hanger bags.  Put together materials such as branded items, discount coupons for your business and other local businesses, holiday gift ideas, and other holiday themed things.  Those who receive these door hangers will appreciate what you included in them, and they act as a great advertisement for your business.
Daily Deals Leading up to Christmas
Instead of offering a few discounts or special deals, you can do a count down to Christmas or New Year and offer a new deal each day.  Putting the countdown on your social media profiles will increase customer engagement as they will become interested in what each new deal of the day will be.
Lead Generation Services from RestorationMaster
You can put the downtime your business gets this holiday season into the holiday marketing efforts described above to help strengthen your bond with your community and help generate more business for the following year.
If you could use help supplementing your marketing efforts to generate more leads, you can partner with RestorationMaster for our RMF lead generation services.  We specialize in generating quality contractor leads including water damage leads, fire damage leads, and more.
You can call us at (888) 860-7679 for more information about how our lead generation can help contractor businesses.