RestorationMaster
In just a small amount of time, fires can cause an extensive amount of damage. But its flames are merely one way that a fire causes harm. Smoke will leave a lingering odor and become embedded into fabrics and upholstery. Soot and the toxic fumes from burning synthetic materials and chemicals used for firefighting will cause etching and tarnishing to your household surfaces. If this damage isn't addressed in a timely manner, then it's likely to become permanent.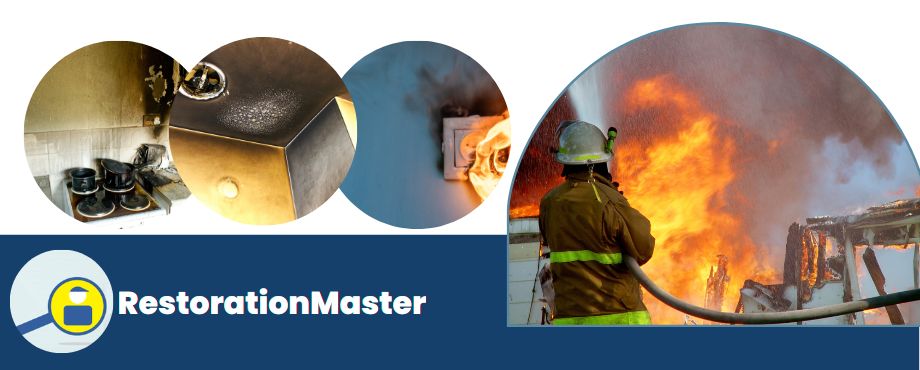 Fire Damage Restoration in Bristol and Croydon, PA
With fire and smoke damage restoration services in Bristol and Croydon, PA, RestorationMaster can clean and restore homes and businesses that have sustained damage by fire and its corrosive byproducts. Our technicians will get rid of lingering smoke odors and clean surfaces affected by tarnishing.
While it's a relief to see a fire's flames extinguished, it's important to know that the damage isn't done. Smoke, soot, and toxic fumes will cause secondary harm. The smoke and fumes will linger for hours, damaging your property and its building materials as it spreads. At RestorationMaster, we employ well-trained professional technicians who will rid of tarnishing and other effects from your home or business without causing further damage. We are able to do this by using the industry's best products and equipment. Furthermore, we can also salvage items that you may have believed to be permanently damaged.
The fire damage restoration services at RestorationMaster include the following:
Fire damage cleaning
Board-up and tarping services
Smoke removal and sealing
Soot removal and restoration
Thorough structural cleaning
Personal property cleaning
Air duct cleaning
Deodorization
Ozone treatment
If necessary, content pack-out and inventory
Smoke Damage Restoration and Odor Removal in Bristol and Croydon, PA
The smoke odors present following a fire are very strong and cannot be eliminated in a simple manner. Even after the fire has been extinguished, the smell will linger and cannot be combated by any amount of air fresheners. The smoke will get into building materials, textiles, and even your air ducts, which makes professional treatment necessary. The technicians we employ at RestorationMaster can effectively eliminate the smoke odor and prevent it from returning.
Call us for Fire Damage Restoration in Bristol and Croydon, PA
If a fire breaks out in your property, immediately call 911 and evacuate the property.
Following approval from the fire department, call (267) 961-7065 to reach RestorationMaster for our fire and smoke damage restoration services in Bristol and Croydon, PA.
We can be reached on a 24/7 basis and will arrive at your property in a prompt manner to contain the damage and start restoration work.
---
Related Fire and Smoke Damage Restoration Services
Fire and Smoke Damage Restoration in Levittown, PA
Fire and Smoke Damage Restoration in Willow Grove and Southampton, PA
Fire and Smoke Damage Restoration in Buckingham and Doylestown, PA
Fire Damage Restoration in Warminster, PA
Fire Damage Removal in Newtown and Yardley, PA