RestorationMaster
In your everyday life, you encounter numerous biohazard materials. Biohazard materials are substances that consist of harmful toxins with the ability to spread infection and illness upon exposure. Some examples include blood and other bodily fluids as well as chemicals, mold, and sewage. If biohazard materials are present, you need to keep your distance from them, and they must be cleaned by a professional. In the event that you come across the scene of a serious accident or violent crime, call 911, and then reach out to a licensed professional to handle the cleaning process
Biohazard Cleanup Services in Bristol and Croydon, PA
With our biohazard cleaning services in Bristol and Croydon, PA, RestorationMaster can properly clean and restore accident and crime scenes that contain biohazard materials. Within these services, our professional technicians will safely remove and dispose of biohazard materials and disinfect the scene to limit the potential for health concerns. If the scene involves a violent accident or crime, we are always respectful and sensitive with our work and ready to cooperate with law enforcement.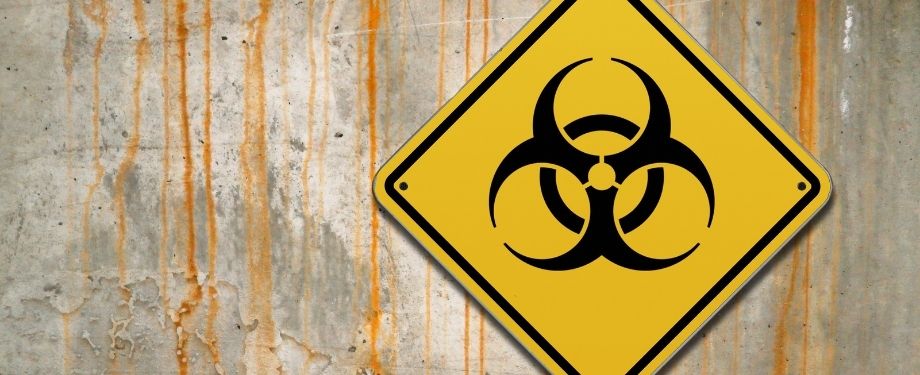 Biohazard Materials
Because of the danger biohazard materials present, it's important to know the various kinds of biohazard materials you might come across. Biohazard materials are dangerous because they might contain bacteria, viruses, and other harmful substances that, if handled incorrectly, can spread disease and infection. The most common biohazard materials you may encounter include blood, human and animal biological waste, mold, and sewage. If you think you might be dealing with biohazard materials, it's in your best interest to stay away and let a professional handle it.
Trauma and Crime Scene Cleaning in Bristol and Croydon, PA
Cleaning scenes involving a serious injury or violent crime where biohazard materials are present must be handled differently than sewage cleaning. In such a case, law enforcement and EMTs get to the scene first, but it's not their responsibility to clean and disinfect the scene. This is why you need to call RestorationMaster for our services. Our technicians will arrive to your property to work on the scene and cooperate with law enforcement officials. Furthermore, we always work in a respectful and compassionate manner, because we know these can be traumatic experiences.
Our Complete Biohazard Cleanup Process
At RestorationMaster, all of the technicians we employ are properly bonded, insured, and licensed to conduct biohazard cleaning. Additionally, we have the necessary training and equipment to conduct our work in a safe, effective manner. We restore the scene to a safe environment by using advanced cleaning products and disinfectants. The following steps make up our complete biohazard cleaning services:
Decontamination: After removing biohazard materials, our technicians will effectively decontaminate the scene.
Proper Disposal: Our technicians will properly dispose of biohazard materials by bringing them to a licensed medical waste facility.
Deodorization: Using our effective deodorization process, our technicians will rid of any lingering odors.
Continuous Monitoring: Our technicians are constantly monitoring their work to ensure the job is done efficiently and discreetly.
Family Assistance and Support: In the event of a serious injury or death, our technicians will be respectful and compassionate to those individuals who are grieving. For further support, we can refer clients to counselors if necessary.
Certified Technicians: Complying with local and state government regulations, our technicians are certified and well-trained in conducting biohazard removal in a safe manner.
Call us for Biohazard Cleanup in Bristol and Croydon, PA
If you come across any type of biohazard material, stay away from it to protect yourself, and contact a professional to handle the cleaning. If there's a serious accident or violent crime, first reach out to emergency responders.
Afterward, call (267) 961-7065 to get in touch with RestorationMaster for the biohazard cleaning services we provide in Bristol and Croydon, PA.
We can be reached on a 24/7 basis for our services.
---
Related Biohazard and Trauma Scene Cleaning Services
Biohazard and Trauma Scene Cleaning in Levittown, PA
Biohazard and Trauma Scene Cleaning in Willow Grove and Southampton, PA
Biohazard and Trauma Scene Cleaning in Buckingham and Doylestown, PA
Biohazard and Trauma Scene Cleaning in Warminster, PA
Biohazard and Trauma Scene Cleaning in Newtown and Yardley, PA