RestorationMaster
From floods and heavy rain to sewage backups and burst pipes, water damage can occur in many ways. That being said, nearly every property in the United States is susceptible to such water damage. If excess water or moisture makes its way into your home or other building, then it can quickly spread throughout the property and cause serious harm. This moisture can even lead to mold growth. The porous building materials and objects in your home will absorb the water, allowing it to easily spread throughout your property.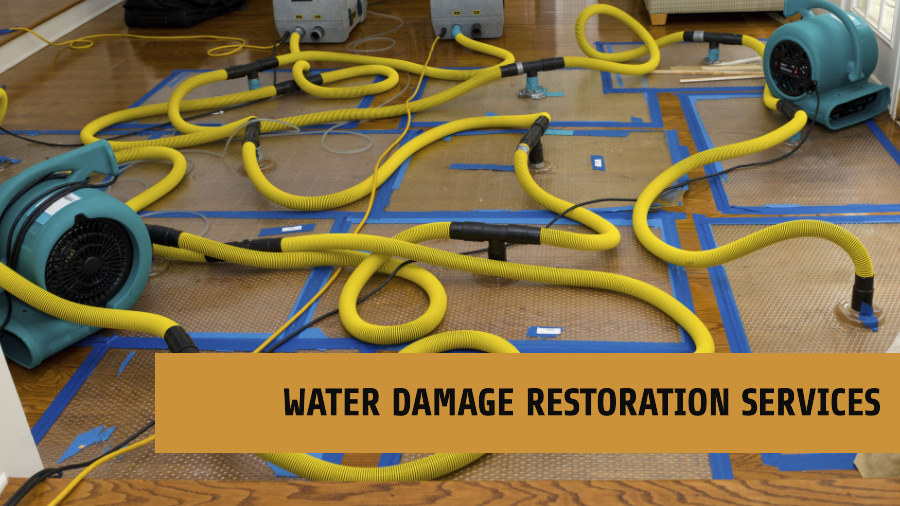 Water Damage Cleanup in Bristol and Croydon, PA
With our water damage restoration services in Bristol and Croydon, PA, RestorationMaster can clean and restore homes and businesses that have sustained damage by water. Available on a 24/7 basis, we are prepared to help your damaged property, starting by containing the water to prevent further damage.
Within a few minutes, walls, wood, carpeting, and other common building materials can absorb excess water and moisture. When this occurs, the materials' structure becomes damaged. The more water that gets absorbed, the greater the amount of damage and the more likely mold will grow.
The technicians we employ at RestorationMaster will contain the excess water and moisture so that they cannot spread and cause more damage. We then use drying and dehumidification equipment to dry out affected structural elements, furnishings, and other objects in a thorough manner.
The following are included within our complete water damage restoration services:
Water damage repair
Structural drying
Flood restoration
Stain removal
Upholstery Cleaning
Carpet and rug cleaning
Content cleaning and drying
Antimicrobial treatment
Sewage Damage Cleanup in Bristol and Croydon, PA
One way that water damage can occur is when there's a backup or overflow that contains sewage. In such a case, it's crucial to not come into contact with the sewage water. This is because raw sewage contains bacteria and other harmful elements that can not only be dangerous to clean but can also negatively affect your health. RestorationMaster's technicians are properly trained and experienced, so we can handle sewage backup cleaning in a safe manner. Following the removal of the sewage, we will disinfect the area to ensure the property is clean and won't cause health problems.
Call us for Water Damage Restoration in Bristol and Croydon, PA
Get in touch with RestorationMaster as soon as possible if your home or business in Bristol and Croydon, PA, has suffered water damage. Our technicians will eliminate any excess water and moisture, dry out your property using our advanced drying and water extraction equipment, clean up and restore the damage, and address any mold growth.
For our water damage and sewage damage cleanup services, give us a call at (267) 961-7065, where we can be reached 24 hours a day.
Free Estimate. We work with insurance.
---
Related Water Damage Restoration Services
Water Damage/Sewage Damage Cleanup in Levittown, PA
Water Damage/Sewage Damage Cleanup in Willow Grove and Southampton, PA
Water Damage/Sewage Damage Cleanup in Buckingham and Doylestown, PA 
Water Damage Restoration in Newtown and Yardley, PA 
Water Damage Restoration in Warminster, PA