RestorationMaster
Tile and grout surfaces are found in every home because it is a common choice for flooring and walls in kitchen and bathrooms. Homeowners often choose tile and grout for their durability and moisture resistance, as well as their design flexibility. Tiles are available in many colors, patterns, and styles to match the décor of a kitchen or bathroom. Over time, tile and grout surfaces accumulate dirt on the surface and moisture in the grout lines that can make them appear dull or stained.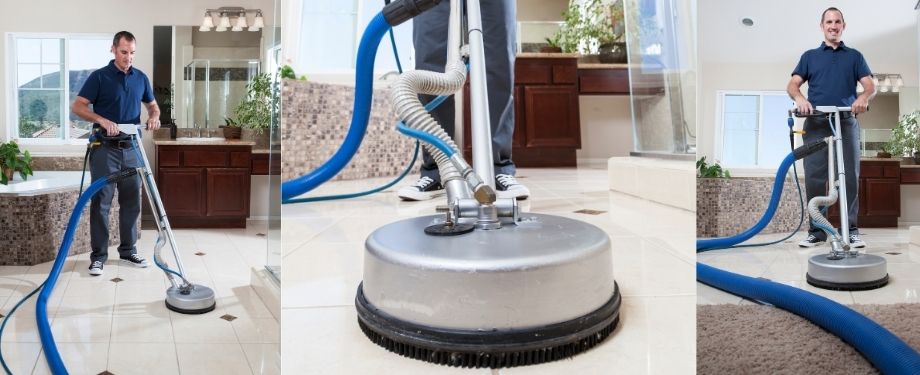 Professional Tile and Grout Cleaning Services in South Bend, IN Area
RestorationMaster provides tile and grout cleaning services in South Bend, IN to clean and revitalize your tile surfaces. Our technicians can effectively remove debris and mildew from the tile surfaces and grout lines using state-of-the-art cleaning equipment and products.
At RestorationMaster, we can effectively clean and restore your tile and grout surfaces with high-pressure water extraction. Our advanced equipment scrubs deep to remove dirt, mildew, and stains and revive the original color of the tiles.
Our tile and grout cleaning services consist of the following steps:
Evaluation of the tile and grout surfaces to be cleaned
Spot and stain pre-treatment
Thorough cleaning with a high-pressure water extraction method
Corner and baseboard cleaning
Complete drying of the surface
Call us for Tile and Grout Cleaning in South Bend, IN
Stained and discolored tile surfaces can have a negative impact on the décor of your bathroom or kitchen. If your tile and grout surfaces are looking dirty or losing their color, call RestorationMaster for professional tile and grout cleaning in South Bend, IN.
You can reach us at (574) 891-8076 to learn more or schedule an appointment.
---
Related Services