ServiceMaster Restoration and Cleaning
Serving the Spring, TX area since 1992
Fires have the power to be one of the most destructive and dangerous natural disasters. They engulf any structures in their path and release toxic fumes into the atmosphere. The main priorities during a fire are to evacuate everyone from the property and to call your local fire department. After that has been done and the fire has been extinguished, call professional restoration services for further help.
Available 24/7, ServiceMaster Restoration and Cleaning provides emergency fire damage restoration services for damaged properties. The professionals we employ are IICRC-certified, well-trained, and highly-experienced to thoroughly restore all structures and the contents within them that have been damaged by a fire.
Commercial and Residential Fire Damage Restoration Services
Immediate Stabilization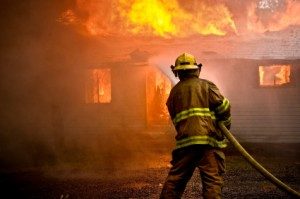 Some fires are so damaging that the affected property is no longer stable. If this is the case, ServiceMaster Restoration and Cleaning conducts a risk and safety assessment of the property. Then, we provide board up, stabilization, and tarping services to limit further damage and the risk of collapse.
Such services ready the structure for reconstruction, letting us properly restore the property in a manageable time frame.
Content Cleaning
Many personal contents within a property may be severely damaged, particularly if the fire was sourced internally. Items that are of high monetary or sentimental value will be tended to and restored immediately to avoid any damage from becoming permanent.
Some typical content we restore using our services include:
Antiques
Artwork
Collectibles
Furniture
Important documents
Jewelry
Photos
Although the previously listed items are among the most common ones we restore, our professionals can still assist you in recovering any item that has suffered damage from soot and smoke byproducts. Working with you and your insurance provider, ServiceMaster Restoration and Cleaning will determine what is more cost-efficient: restoring belongings or replacing belongings. Any contents chosen for restoration can be cleaned on-site at your property or taken to our warehouse while your property is being restored.
Odor Mitigation
When all building materials have been restored, it is common for foul odors to be left behind, because they are embedded within ceilings, floors, and walls. To eliminate them completely, we need to use professional equipment.
Our technicians at ServiceMaster Restoration and Cleaning make use of thermal fogging, ozone, and hydroxyl technology to penetrate each particle and eliminate them from the inside. After 24 hours, your property should have clean, odor-free breathing air once again.
Exterior and Interior Construction
Every building is different, so we know that our professionals may encounter homes and buildings with varying architecture and designs. Because of that, we make sure we only use building materials consistent with the design of the building — which includes flooring, walls, roofing, siding, and more.
ServiceMaster Restoration and Cleaning also locates any damage that has been concealed — like smoke and soot, which damage all areas of your property. Anything affected will be cleaned as well as restored to their original condition.
All building materials in the interior and on the exterior of your property are covered by our fire damage restoration services with some examples being:
Brick
Cabinetry
Doors
Drywall
Fencing
Foundations
Garage doors
HVAC system
Lighting
Paint
Piping
Roofs
Sidewalk and driveway concrete
Siding
From barbecues to bonfires, candles to dryers, oil and gas to ovens, there are many potential sources for a fire, meaning they can start anywhere on a property. No matter where it started, though, ServiceMaster Restoration and Cleaning's IICRC-certified technicians and Master Fire Restorers have more 100 years of restoration experience combined in restoring different parts of a home or building.
Emergency Response
Because of the way they consume all building materials in their way, fires are considered one of the most dangerous and destructive natural disasters. When a fire has been extinguished, soot and smoke byproducts will still damage any leftover parts of the structure that were not already consumed by the fire.
Because of this, it is important to get emergency restoration services to work on your property and limit any damage, saving you as much money and time as possible while repairs are made.
For our emergency fire and smoke damage restoration services for properties in Spring, TX area, call ServiceMaster Restoration and Cleaning at (281) 612-8739; we are available 24/7.
January 20, 2023
Clyde Loudenberg
Missouri City, TX