Best Option Restoration
Sewage backups are among the most frustrating situations for home and business owners. It is crucially important to avoid sewage backups as they can contain bacteria and viruses. You should always leave it to the professionals to clean-up any sewage water at your property.
Best Option Restoration of Pineville, NC is here 24 hours a day to help with our sewage cleanup services. Our staff is IICRC-certified and experienced in how to clean up contaminated sewage water. We will also work with your insurance to make sure your claim gets processed.
Sewage Backup Problems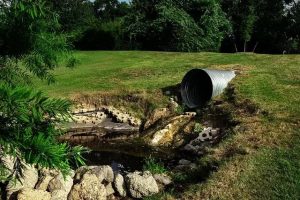 There are many types of water damage, however the recovery after water damage should be handled by professionals. When it comes to sewer backups, make sure to call Best Option Restoration, as we are equipped with personal protection equipment (PPE) and various other hi-tech equipment we use to restore homes and businesses from sewage water damage.
You should always give us a call immediately after the sewage backup happens so that we can react right away and make sure no further damage is done. You should keep away from the area that has been damaged until our trained technicians arrive at the scene. It is important that you do not encounter any bacteria that may be in the sewage water, as it can make you ill.
Licensed Cleaning Services
Make sure to call Best Option Restoration for all your sewage cleanup services. We are here 24 hours a day to take care of sewage backup emergency situations. We want to make sure that you reach out to us right away so that we can prevent damage to the structure of your home.
When we arrive at your property, we will first get rid of the extra water and observe the area to see the level of damage. We will then remove all drywall, flooring, and furnishings so that we can do controlled demolition. All hard surfaces will be dried and disinfected so that we can remove any bacteria. Our hi-tech drying equipment will be getting rid of all extra moisture so that it can stop further damage. As a last step, we will do a final inspection to make sure that it is safe for you to access again, and we will work with our insurance to help in processing the claim.
We provide the following sewage cleaning services:
Available 24 hours a day: Our technicians are IICRC certified and available 24 hours a day, 7 days a week to help with sewage backup situations. We will react right away to ensure no further damage is done.
Licensed, Fully Experienced, and Certified:Best Option Restoration is experienced and fully trained to clean the air at your property so that you can be sure that it is safe for you to return.
Full Restoration: We will remove all extra water, install drying machines, remove any porous materials, and disinfect hard surfaces.
Final inspection and Insurance Assistance: Once we've completed the restoration process, our highly skilled technicians will do a final inspection to make sure you are satisfied with our work. We will give you a detailed and thorough Scope of Work that we performed to help with the insurance claim process.
Contact Us Now
Sewage backups are a serious problem faced by homeowners. It can be hazardous for your health, and it can seep into porous surfaces and cause further damage. It is highly important to reach out to professionals right away so we can stop the damage before it becomes costly.
Best Option Restoration is available 24 hours a day, 7 days a week at  (704) 603-6223 in Pineville, NC for professional sewage cleanup services.
---
Related Sewage Cleanup Services:
Professional Sewage Cleanup Rock Hill, NC
---
Recent Reviews
---
Review by Amir Young
Cleaning
Rating

"Positive: Professionalism, Punctuality, Quality, Responsiveness Great company. Jim, Jason, and Seth went above and beyond to help us resolve our water damage issues. They were patient, understanding, and proactive. Thanks team! Service: Water damage cleanup"
---
Review by Sarah Won
Cleaning
Rating

"Positive: Professionalism, Quality, Responsiveness, Value The team was absolutely great to work with! They did an excellent job and even went out of their way to help us find other people that we needed to contract that didn't fall under their scope. Would highly recommend Services: Mould inspection, Mould removal"
---
Review by Merideth Stewart
Cleaning
Rating

"Services: Mould inspection, Plumbing, Water damage cleanup Positive: Professionalism, Punctuality, Quality, Responsiveness"
---
See All Reviews