RestorationMaster
Water damage can already be disastrous, but when it contains sewage waste materials, the situation is far more dangerous. When wastewater is left to spread, the affected area is covered in bacteria and biohazards that can quickly cause infection if not handled properly. In these situations, it's required for a professional service to restore the area.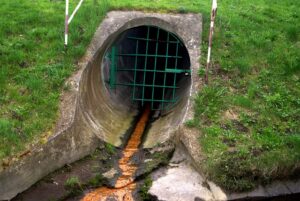 RestorationMaster is available in Homer Glen, IL and the surrounding areas to provide sewage cleanup services for homes and buildings that have been affected with contaminated wastewater. Our technicians are available 24/7 and will respond right away, arriving to your property with professional cleaning and restoration equipment to restore the affected area. We will also work quickly and effectively to prevent the water from spreading.
Issues Caused by Sewage Backups
n the event of sewage contamination, water will flow to the areas of least resistance, finding its way into cracks and hidden areas behind building materials. Because these areas are hard to reach, we highly recommend not making this a DIY project as bacteria and odors will linger from the untreated areas.
Especially when the water is filled with biohazards, the mess threatens your personal health and safety. This is why the cleaning job is best left to professionals.
Licensed Sewage Cleanup
As soon as we receive your first call, RestorationMaster will be on our way to start the cleanup process. Our professionals know how to handle everything from burst pipes to overflowing toilets, tackling projects of all sizes.
As soon as we arrive, we will remove the source of the damage to prevent it from spreading. All excess water is then extracted, following by the biohazards, and then soiled building materials. All hard surfaces will then be disinfected to remove the remaining bacteria and pathogens while the remaining areas are dried out. Finally, any strong odors left behind will be removed using advanced technology.
Our sewage cleanup process includes each of the following:
Emergency response: As soon as we receive your first call,RestorationMaster will be on our way to remove the source of the damage and standing water.
Trained and Licensed: Our professionals are fully licensed and trained in the restoration industry to remove all biohazards and dry out the affected spaces.
Detailed Inspection: After cutting off the source of the damage, our technicians will conduct a detailed inspection of the affected area.
Sewage Cleanup: All soiled building materials will be removed, including drywall, insulation, and flooring while replacements are ordered. The remaining hard surfaces will then be disinfected using powerful cleaning agents and processes. Our professional drying equipment will then dry out the remaining moisture within the area to prevent future mold growth.
Insurance Claims: We will work with your insurance agency after the cleanup process to ensure a smooth claims process.
Contact Us
For professional sewage backup cleaning services in Homer Glen, IL and the surrounding areas, contact RestorationMaster at (630) 576-0336.