Few disasters in a home can be more damaging than indoor flooding mixed with sewage or a sewage backup.   Excess water in a home can cause several issues from structural damage to mold growth and if the water is contaminated with sewage, there is an added risk of serious health effects.  Attempting to clean up sewage water will increase your risk of negative health effects, so make sure you contact a professional right away.  RestorationMaster provides sewage cleaning services in Geneva, IL to clean and restore homes affected by a sewage backup or flooding that contains sewage.  Our technicians can safely and effectively remove all sewage contaminated water and ensure that the damaged area is cleaned and restored.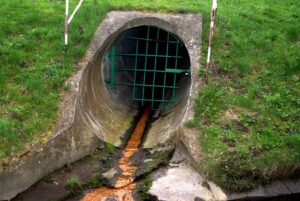 Water damage is a threat to your home because porous building materials like wood, flooring, drywall, and insulation absorb the excess water and allow it to spread.  As the water gets absorbed, these materials become weakened and experience significant damage that can threaten the structural integrity of your home.  The presence of sewage in the water makes the situation much worse because the spreading water also spreads waste materials and harmful substances like bacteria and microorganisms commonly found in sewage.  This will not only add to the damage, but also increase the risk of negative health effects from exposure to the sewage.
At RestorationMaster , we have the right equipment and cleaning products to remove sewage water and clean up the affected areas.  We can completely extract the moisture from affected objects and materials with our advanced equipment and our cleaning products can remove the dangerous waste materials left behind.
The sewage backup cleaning services we provide consist of the following:
Sewage Extraction: Water and moisture that contains sewage is removed from the home as well as affected objects and materials.
Cleaning, Disinfection, and Deodorization: We make sure the affected area is completely cleaned and restored to remove bacteria and other harmful substances. If there is a strong odor from the sewage, we can remove it with our deodorization techniques.
Drying and Dehumidification: Our advanced drying equipment can extract moisture from furnishings and building materials that have absorbed water.
Water damage is already a serious problem and the presence of sewage only adds a sense of urgency to get the problem restored.  It is best to avoid contact with water that may contain sewage to protect your health and call a professional to clean it up.  If your home in Geneva, IL is affected by a sewage backup or flooding with sewage in the water, make sure you contact our professionals at RestorationMaster .  We are available 24 hours a day at (630) 576-0336 to provide emergency sewage backup cleaning.