ServiceMaster Restoration by Century
Fires are one of the most devastating natural disasters that can happen to your home. If a fire occurs in your home or office, be sure to exit the building as safely and quickly as possible. While safety of friends and family is the primary concern of any fire, damage to precious belongings and your house is often times second. In order to restore your home as much as possible, fire damage cleanup and restoration must begin immediately.
ServiceMaster Restoration by Century offers smoke, soot, and fire damage restoration and cleanup services in Conroe, TX. We use first-rate equipment and cleaning products to remove soot and smoke damage.
Fire and Smoke Damage Cleanup & Restoration in Conroe, TX – Watch Our ServiceMaster Video:
For fire damage restoration and smoke & soot cleanup services in Conroe, TX, contact ServiceMaster Restoration by Century at (713) 966-6064.
ServiceMaster Fire Damage Restoration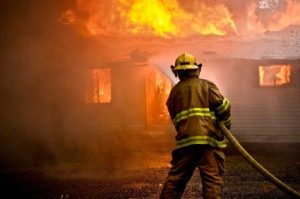 Be sure to immediately begin the restoration process, because if the damage is not handled in under 72 hours, once removable byproducts, soot, and tarnishing will become permanent. Our immediate response will allow us to assess the damage and remove etching caused by soot and other byproducts from fire damaged surfaces using chemical cleaners.
Fire damage is such a big issue because it causes so much damage that specialized services are required. Fire damage restoration is simply not enough. Not only can we stabilize your home, but we also wash and restore your personal belongings that were damaged in the fire.
We can also store your belongings temporarily with our pack-out service. With our pack-out service, we document all of your personal belongings, record them with our coding system, and store them until your home is rebuilt or restored.
The smoke and fire damage restoration services ServiceMaster Restoration by Century provides include:
● 24/7/365 Emergency Response
● Emergency Pre-Cleaning
● Complete Assessment of the Damage
● Smoke and Soot Damage Removal
● Ozone and Air Quality Control
● Drying of Drenched Areas from Putting Out Fire
Contact Us
It is extremely important to begin fire damage restoration right away. Without immediate fire damage restoration, there can be further damage to your home or office. Call ServiceMaster Restoration by Century 24/7 at (713) 966-6064 if your home or office in the Conroe, TX area has suffered fire damage.
---
Recent Reviews
Review by

A.D.
Rating

"Your attention to detail. Appreciate your customer service and promptness in getting someone out to my home."
---
Review by

B.T.C.T.
Rating

"PROFESSIONAL, COURTEOUS, QUICK, NEAT AND KEPT US INFOR. WE WERE MED AS TO ALL ASPECTS OF THE PROJECTVERY SATISFIED."
---
Review by

J.J.
Rating

"Incredibly fast response!"