Natural disasters such as flood, fire, smoke, mold, and severe storms can cause several layers of extensive damage to your property and when your personal items are affected, the situation can become even more frustrating.   Nevada Water & Fire Restoration, a leader in disaster restoration services, understands how difficult it can be to go through a restoration process with business and lives getting disrupted. Thus, in conjunction to our restoration services, we provide a 24/7 emergency-based content cleaning, restoration and pack out services for residential and commercial spaces in Sparks, NV. Call 775-546-2036 for a free estimate.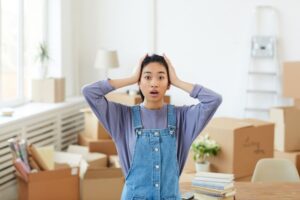 Content Cleaning
You may not realize it but sorting through your belongings that are affected by smoke, soot, or any other type of damage can be dangerous. Hence, it is highly recommended to call in professionals who are certified, trained and licensed in these matters. When hiring us, we begin the process where our content restoration specialist will hand wash your delicate items and use ultrasonic cleaning machines for hard items such as ceramics, and metals. This ultrasonic cleaning equipment works through high-frequency sound waves to clean soot residue, smoke, mold, and any other dust that is stuck to your belongings. During this process, we provide soot cleaning, wet cleaning, drying, odor removal, sanitizing and refinishing of the damaged materials.
What Contents Can Be Restored After Damage?
Below are some of the home valuables, personal items and belongings that can be restored after a disaster emergency.
Fabrics and Textiles: Curtains, towels, linen, bed sheets, rugs, and carpets
Family Heirlooms: Photographs, paintings, kids' toys, artwork, sculptures, statues, and any other collectable items, chinaware, crockery.
Electronics: Household appliances, laptops, printers, television, and smart phones
Furniture: Desks, dining table, cabinets, leather seating furniture, beds, and bookshelf
Documents: Medical records, books, legal paperwork, and journals.
Pack Out Services in Sparks, NV
If the disaster was severe enough to leave your home in a dangerous or unstable condition, it is best to pack-out your content so it can be cleaned and restored at our facility.  As we pack out your personal belongings, we record every item in a detailed inventory list and a copy of this list is given to you and your insurance company to keep track of your items.
We will then safely transport your items to our facility where they will be thoroughly cleaned and restored, and we can safely store them in our facility after the cleaning.  When your home is restored and you are ready to take your items back, our technicians will deliver them to you.
When are Pack Out Services Necessary?
Smoke and Fire Hazard: When your property has exposed to a serious fire and smoke damage, it is recommended to pack the valuables and restore them in an air-conditioned facility
Flood, Storm, Hurricane: When your home or office is disrupted by severe water damage, it is best to pull out all the furniture and valuable items to prevent them getting exposed to any sorts of dirt and contaminated water.
Rodents and Insect Pests: Mice, rats and squirrels can damage your property. Thus, it is safe and logical to pack and move the valuables in a safe ventilated environment until the threat subsides.
Call Us For Content Cleaning, Restoration and Pack Out Services in Sparks, NV
If you need content cleaning, after a disaster at your home or business in Sparks, NV, or the surrounding areas, call the highly trained experts at Nevada Water and Fire Restoration. We'll arrive within 30 minutes of your initial call to begin the restoration process, either on-site or at our climate-controlled facility. We also work with insurance claims.
Nevada Water and Fire Restoration is available 24×7 at 775-546-2036 for content cleaning, restoration and pack out services in Sparks, NV
---
Related Content Cleaning Services Near Sparks, NV:
Content Cleaning and Pack Out in Carson City, NV
---
Recent Reviews
Review by

Denise Burke
Rating

"I have to thank everyone that came out to my home! I called on a Sunday and Garrett was there on Monday. He was professional and informative. He talked me through what needed to be done and worked directly with my insurance company. I would like to personally thank Will, Sean and Alexander for their hard work. They were like having family in my home. They are exceptional young men! Also, thank you to Floyd, he comes everyday to follow up and keeps me updated. I have to say, I was so overwhelmed with the water and mold situation but from the first visit I was taken care of with professionalism, compassion and a job well done."
---
Review by

John Capuano
Rating

"Nick and his crew are extremely professional and worked very hard to get our home cleaned up and ready to get put back together. I can't thank these guys enough for taking the time to explain the process and answer all of my questions. Even if they were small questions, they showed they cared and helped me understand what it would take to safely clean our home. Do not hesitate hiring these guys, they're honey bee clean experts up now! Jake and Johnathan - thank you guys as well for walking me through the process and making recommendations along the way. The Honey Bee mess is all gone!"
---
Review by

Nevada Dad
Rating

"Was very impressed by how fast the response was and the priority given to us in light of many other simultaneous jobs ongoing. The team on the ground (literally - in our crawl space) was very diligent, courteous, and professional. Garrett and Joey did a great job keeping commitments, even when there were extenuating circumstances and I felt like this was a company staffed by a team that not only cared, but was willing to go the extra mile when necessary. And most importantly, the remediation work was done with high quality and passed an independent industrial hygienist inspection the first time. From the time we called until the inspector's "all clear" cert was issued was only about 10 days for a 1700 sq ft house and knowing that a team was in here all day every day for 5 straight days helped reinforce that they were giving our project a level of extra urgency and attention that was really appreciated. This was grueling work in a very confined, unpleasant space and I couldn't be happier with the end result or the way the team made a very challenging process as palatable as possible in keeping our house clean and relatively undisrupted."