ServiceMaster Restoration by Century
Fires can be one of the most dangerous and damaging disasters, engulfing everything in their path. But the worst of it all is that even after the flames are extinguished, the smoke and soot continue to spread to cover the remaining structure. Only professional restoration services will be able to restore the property.
ServiceMaster Restoration by Century is available 24/7 in Pflugerville, TX to provide emergency fire damage restoration services for homes and buildings. Our Master Fire Restorers and IICRC-certified technicians are experienced to respond right away, stabilize the property, and restore it to its original condition. We will also work with your insurance provider to provide a smooth claims process.
Board Up and Tarping Services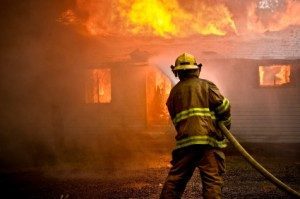 During property fires, properties may be left in unstable conditions. ServiceMaster Restoration by Century will immediately assess the condition to determine if this is the case with your home or building, and stabilize the structure if needed. All gaping holes and windows will then  be boarded up while the roof is tarped over to prevent any leaks and further damage.
Our fire damage restoration services will restore building materials from all of the following causes of fires:
Candles
Ovens and stoves
Overloaded circuits
Wildfires
Kitchen fires
Barbecues and bonfires
Oil or other chemicals
Our Master Fire Restorers can determine the cause of the fire and will also work with you throughout the process until your structure is fully restored.
Content Cleaning
Personal items can also be damaged from the fire and smoke. These contents of which are high-value will be professionally restored as a part of our services. Our professional cleaners will reverse the effects of etching and tarnishing, removing smoke and soot byproducts to be returned to their original condition.
ServiceMaster Restoration by Century can also work with you and your insurance adjuster to determine which items are better left restored and replaced. Our technicians will then begin working diligently to clean and restore them on-site or at our climate-controlled facility.
Interior and Exterior Reconstruction
Our technicians and Master Fire Restorers understand that homes and buildings were built with unique architecture and designs. As part of our responsibility, we will make sure to remain consistent with this style while using the same building materials to replace the damaged ones.
Finally, as smoke and fire can cover almost all areas of the structure, it can be easy miss hidden corners. But these will also be covered by conducting a detailed inspection.
Our services cover the restoration of the following types of building materials:
Piping
HVAC system
Cabinetry
Lighting
Drywall
Foundations
Siding
Gutters
Driveways and sidewalks
Paint
Doors
Windows
Roofing
Fencing
Garage doors
Regardless of the cause of damage, you can depend on our Master Fire Restorers and IICRC-certified technicians to renew the properties condition. We also hold over 100 years of combined experience in the restoration industry, allowing you the peace of mind you need to get back on track as quickly as possible.
Available 24/7
As soon as a fire starts, it can spread almost instantaneously, covering the property in flames, soot, smoke, and a thick odor. Only emergency restoration services will be able to save the property, fully stabilizing, repairing, and cleaning the structure.
ServiceMaster Restoration by Century is available 24/7 at (512) 765-9630 in Pflugerville, TX to provide fire damage cleanup services. We work with insurance professionals.
---
Related Fire Damage Restoration Services:
Smoke & Fire Damage Restoration in Lake Jackson, TX
Smoke Damage Cleanup in Cedar Park, TX
---
Recent Reviews
Review by

A.D.
Rating

"Your attention to detail. Appreciate your customer service and promptness in getting someone out to my home."
---
Review by

B.T.C.T.
Rating

"PROFESSIONAL, COURTEOUS, QUICK, NEAT AND KEPT US INFOR. WE WERE MED AS TO ALL ASPECTS OF THE PROJECTVERY SATISFIED."
---
Review by

J.J.
Rating

"Incredibly fast response!"