ServiceMaster Restoration by Century
Water damage is one of those problems that can start out small, but failure to address it fast enough can cause it to become a serious issue for homes and businesses.  It is tough to prevent water damage because excess water or moisture can seep from rain, floods, plumbing leaks, broken pipes, and overflows. But reacting quickly will help prevent the water from spreading to cause severe structural damage and mold growth.
ServiceMaster Restoration by Century provides emergency water repair services for homes and businesses in Magnolia, TX to remove excess water and dry the affected areas.  Water damage can spread quickly through porous building materials which is why we arrive within 1-2 hours of your call.
Certified Water Damage Repair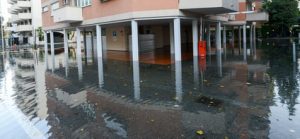 Many of the building materials in a home or building, such as drywall, wood, and insulation are absorbent.  But when excess water or moisture gets into these materials, it can cause extensive structural damage and greatly increase the risk of mold or mildew.
Our technicians quickly stop the spread of the damage and remove the excess water using advanced water extraction and drying equipment available.  We also use effective cleaning products to clean up the resulting damage and remove mold or mildew growth.
Our 6-step water damage restoration process includes the following:
Complete evaluation and assessment of the damage
Water extraction
Anti-microbial application
Drying: air movement
Drying: dehumidifying
Drying: monitoring
Water Damage Restoration & Water Extraction in Magnolia, TX – Watch Our ServiceMaster Video:
For professional water damage restoration services in the Magnolia, TX, contact ServiceMaster Restoration by Century at (281) 213-5553.
Types of Water Damage in Magnolia, TX
Water damage is classified into several different types depending on the source and cleanliness of the water.  Water leaking from a sink, bathtub, or other plumbing fixture is considered clean water damage. In this case, typical water extraction and drying is sufficient enough for restoration.  Water that is possibly contaminated, such as flood water or sewage backups, is considered dirty water or black water damage. In this situation, decontamination and sanitization are necessary along with water extraction and drying.
Our technicians at ServiceMaster Restoration by Century are properly trained and equipped to handle the restoration for all types of water damage, including cases involving sewage or wastewater.
Our Water Damage Restoration Services Cover:
Structural drying
Water extraction
You should never hesitate to act on water damage because of the problems it can cause. Contact ServiceMaster Restoration by Century immediately if there is water damage in your home or business in Magnolia, TX. We work with local insurance companies to help manage your claims and if your insurance does not cover your losses, we offer Flex Serv.
Contact Us
We are available 24 hours a day at (281) 213-5553 for emergency water repair and restoration services in Magnolia, TX.
---
Related Water Damage Restoration Services
Austin TX – Water Damage Restoration And Cleanup
Georgetown, TX – Water Damage Restoration
Hutto, TX – Water Damage Restoration
Magnolia, TX – Water Damage Cleanup
Pearland, TX – Water Damage Mitigation
Round Rock, TX – Flood Cleanup
---
Recent Reviews
Review by

A.D.
Rating

"Your attention to detail. Appreciate your customer service and promptness in getting someone out to my home."
---
Review by

B.T.C.T.
Rating

"PROFESSIONAL, COURTEOUS, QUICK, NEAT AND KEPT US INFOR. WE WERE MED AS TO ALL ASPECTS OF THE PROJECTVERY SATISFIED."
---
Review by

J.J.
Rating

"Incredibly fast response!"