Water damage is a difficult problem to prevent and it can result in serious property damage, especially if it occurs undetected.  There are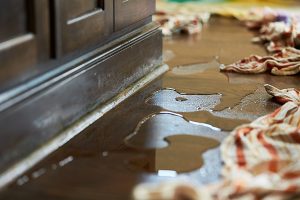 many different ways that excess water can get into your home or building from natural floods and heavy rain to pipe bursts, leaks, and sewage backups.  Once excess water gets inside, it will become absorbed into common building materials such as carpeting, flooring, woodwork, and drywall which can contribute to structural damage and mold growth.  You must react to water damage issues on your property immediately because any hesitation will allow the damage to get worse.
ServiceMaster Restoration Professionals provides water damage restoration services to help homes and businesses in Fergus Falls, MN that have experienced damage from excess water or flooding.  We will immediately contain and remove the water with our water extraction equipment and thoroughly dry the affected areas to prevent the growth of mold.
What to Do if Your Home Floods
For professional water and flood damage cleanup in the Fergus Falls, MN area, contact ServiceMaster Restoration Professionals at (218) 550-5352.
Water and Flood Damage Restoration Fergus Falls, MN
Water damage from any source, whether it be from a flood or leaky pipe, can turn into an emergency situation if you do not act right away.  Porous building materials quickly absorb water which allows it to spread to new areas of the building and cause damage, such as warping and discoloration, to the affected materials.  The risk for serious structural damage and mold also increases as the materials become more saturated.  You must look out for mold growth if you experience water damage because it can make the property damage even worse and cause a range of negative health effects.
At ServiceMaster Restoration Professionals, we can effectively contain and remove water and moisture from homes and commercial buildings with our advanced water extraction and drying equipment.  Once the water has been removed, we will thoroughly dry and disinfect the damaged areas to help prevent mold growth.
You can expect the following steps with our water damage restoration services
Initial inspection to determine the extent of the damage
Complete water extraction
Anti-microbial applications
Drying: air movement
Drying: dehumidification
Drying: monitoring
Water Damage Tips
Flood Cleanup – What to Do:
Make sure to contact ServiceMaster Restoration Professionals immediately to stop the spread of the damage.
Remove water from the affected areas by mopping or blot drying.
Remove area rugs and other temporary flooring.
Put the bottom of your drapes through a coat hanger and hang it on the rod to keep them off the floor.
Wipe excess water from the furniture and put foil under all furniture legs to protect the floor.
Place delicate objects such as photos and paintings in a dry place.
Pack water-damaged books tightly together on their shelves to prevent the pages from warping until we can treat them with our specialized drying process.
Open the doors within your home to help the drying process.
Water Mitigation – What NOT to Do:
Do not walk through standing water unless you are sure the power is off.
Do not use a vacuum cleaner to remove water.
Do not try to remove permanent carpeting or flooring.
Do not use electrical appliances until they have been put through a safety inspection.
Do not attempt to remove mold growth.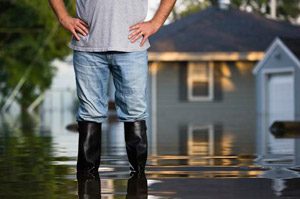 It is essential to react quickly to water damage because the problem will continue to get worse until you do.  Our technicians will arrive quickly to your home or business in Fergus Falls, MN to stop the water from spreading and begin the restoration process before the damage gets any worse.
Emergency Response
You can contact ServiceMaster Restoration Professionals anytime at (218) 550-5352 for emergency water damage restoration services.
---
Related Water Damage Cleanup Services:
---
Recent Reviews