Flooding is a common natural disaster but one that does require professional services.
Target Restoration is available 24/7 in Cedar Park, TX to provide emergency water damage restoration services for homes and commercial buildings.  We will dry out and restore building materials that may have been damaged by leaking or burst pipes, appliance malfunctions, rainstorms or hurricanes. Unfortunately air circulation alone will not provide adequate enough drying to the structure of your property.
Our Master Water Restorers and technicians are IICRC-certified.  We have significant experience in water extraction and building repair and can handle restoring any level of water damage. Our water damage restoration services will offer you the peace of mind you deserve.
Our Certified Services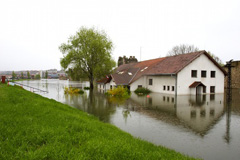 The professionals at Target Restoration are IICRC-certified and our Master Water Restorers bring years of experience in water damage restoration services. We are HIPPA complainant and follow a strict set of safety, health and legal requirements.  We will also work with your insurance carrier to provide a detailed scope of the work performed after we conduct the water damage restoration to help with your claim.
Our technicians have experience providing water damage restoration in commercial buildings, including the following:
Healthcare facilities and hospitals
Schools and universities
Retail and corner stores
Factories and warehouses
Restaurants
Assisted living facilities
Trained Water Damage Restoration
Water and moisture can spread to any area of your property and mold growth can develop in as little as 24 hours following any damage that has taken place.
Target Restoration will arrive to your property immediately to contain the damage, dry out and disinfect the damaged materials, and prevent mold growth from developing. We will handle the structural repairs by removing permanently damaged drywall and furnishings and installing replacements for you.
Turn to our professionals to handle the following during our water damage restoration services:
Initial Inspection: Our technicians inspect your property upon arrival to locate and remove any dangerous contaminants. We will provide an estimate as to the scope of the damage so we can determine an effective restoration plan.
Drying process: We will begin extracting water immediately and start the drying process by installing restoration equipment.  Mapping technology and moisture meters will help us locate any moisture particles.  We will then remove them throughout the service.  Additionally, we will force circulation throughout the area with our air movers.
Content cleaning: Once we have dried out the building and extracted any water, we will restore your items of value that were damaged including family heirlooms, antiques, documents, and more.
Deodorization:  Lingering orders are often left behind following a natural disaster. Odors will be eliminated from each building material when we use our hydroxyl and ozone technology.
Structural Repairs: Our licensed and experienced professionals will not only repair the structure, but we will include any insulation, carpeting and subflooring.  Our water damage restoration services cover the entire process.
Emergency Response
Target Restoration Master Water Restorers and technicians are IICRC-certified and trained to provide professional water damage restoration services to the Cedar Park, TX area.
For professional water damage restoration services, contact Target Restoration today at (254) 613-7545 in Cedar Park, TX.
---
Related Water Damage Cleanup Services:
Water Extraction in Belton, TX
Water Damage Repair in Killeen, TX
Water Damage Mitigation in Pflugerville, TX
Water Damage Restoration Companies in Lake Jackson, TX
Water Damage Cleanup in Temple, TX
---
Recent Reviews
---