Serving the Pearland, TX area since 2008
Water is arguably the most common source of home damage because unlike other natural disasters, there's no geographic location that's safe from it. A building might be miles from the nearest river, but all it takes is a severe thunderstorm with high winds and heavy rains to cause water damage. Even something as simple as a broken pipe can cause damage.
A relatively small amount of water can lead to big problems if it's not cleaned up in a timely manner, so it's important to call the professionals at ServiceMaster Restoration by Century, 24 hours a day, 7 days a week at the first sign of water damage in the Pearland, TX area. We'll be onsite within 2 hours of your call to assess the situation and begin the cleanup and restoration process.
Damage Caused by Excess Water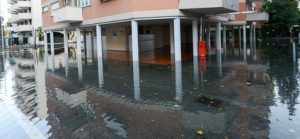 Water does more than make the carpet soggy. Common building materials like drywall, wood and insulation are extremely porous and soak up water, helping it spread throughout your home or business. Not only does this rot the materials, but it provides optimal breeding grounds for mold growth.
Our professionals use state of the art extraction and drying equipment to stop the spread of the water and remove it completely. ServiceMaster Restoration by Century uses the best cleaning products available in the industry to safely clean water damage and remove mold.
Flood Cleanup – Check Out This Video
For 24-hour water removal services in the Pearland, TX area, call ServiceMaster Restoration by Century at (281)213-5553.
Types of Water Damage
All types of water damage are not alike. Clean water damage comes from leaking sinks, bathtubs and other plumbing fixtures. Cleanup usually consists of water extraction and drying. Dirty water damage comes from contaminated sources, like floodwater and sewage backups. Surfaces must be decontaminated and sterilized, as well as extracted and dried. The experts at ServiceMaster Restoration by Century have the necessary certification and training to manage both commercial and residential water damage restoration.
ServiceMaster Restoration by Century's Water Damage Restoration Services include
Flood restoration
Structural drying
Mold inspection
Water extraction
Sewage cleanup
Deodorization
Content cleaning and drying
Emergency Response
Water damage isn't something that will go away on its own, so the sooner you call ServiceMaster Restoration by Century, the better. Call us 24 hours a day, 7 days a week at (281)213-5553 for water damage restoration in Pearland, TX. We work with your insurance company to expedite your claim, and we offer FlexServ for any losses not covered by insurance.
Related Water Damage Cleanup Services
Flood Cleanup Services in Magnolia, TX
Water Damage Restoration in Round Rock, TX
Water Damage Repair in San Antonio, TX
Water Extraction in Georgetown, TX
Water Damage Cleanup in Austin, TX
---
Recent Reviews
Review by

A.D.
Rating

"Your attention to detail. Appreciate your customer service and promptness in getting someone out to my home."
---
Review by

B.T.C.T.
Rating

"PROFESSIONAL, COURTEOUS, QUICK, NEAT AND KEPT US INFOR. WE WERE MED AS TO ALL ASPECTS OF THE PROJECTVERY SATISFIED."
---
Review by

J.J.
Rating

"Incredibly fast response!"