ServiceMaster Cleaning and Restoration
If a natural disaster strikes and damages your home or business, it's tough to figure out how much damage will occur. Floods, fires, and major storms can all be destructive enough to cause your property serious structural damage, leaving it in an unstable condition. If extensive structural or exterior damage
happens, then you need more than just standard restoration services; you'll need a professional to conduct reconstruction services for your damaged residential or commercial property.
Helping homes and businesses in Mt. Sterling, IL, ServiceMaster Cleaning and Restoration provides complete reconstruction services to rebuild and restore your property following a disaster. Upon your call for help, we'll immediately stabilize your property's structure and develop a reconstruction plan. We will then rebuild your property to its former condition. From foundational remodeling to complete disaster restoration, our professional technicians will take care of the entire reconstruction process.
Reconstruction Services in Mt. Sterling, IL
Your property requires immediate attention if it has been damaged by a natural disaster. When a building has suffered severe structural or exterior damage, it becomes vulnerable to additional damage. An unstable structure is particularly concerning because it may cause the building to collapse. Knowing this, we will start our services by stabilizing the building to prevent it from suffering further damage. Meanwhile, we'll create a reconstruction plan to rebuild your home or business.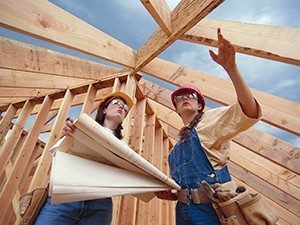 The plan will be created based on our damage assessment. From restoration, to rebuilding, to remodeling, our staff will take care of the whole reconstruction process. During this process, we will keep an open line of communication, so our project manager will be available to provide updates and answer questions.
The following are included within our reconstruction services:
Consultation and general contracting
Carpentry and framing
Drywall installation
Cabinetry and furniture restoration and other woodwork
Staining, painting, and wallpapering
Contact Us for Reconstruction Services in Mt. Sterling, IL
Call ServiceMaster Cleaning and Restoration if your residential or commercial property in Mt. Sterling, IL, has sustained severe damage. We provide complete reconstruction services where our technicians will rebuild your property to its former condition. Call (217) 408-0481 at any time of the day for our emergency reconstruction services in Mt. Sterling, IL.
---
Related Disaster-Related Reconstruction Services:
Reconstruction Services in Macomb, IL
Reconstruction Services in Jacksonville, IL
Reconstruction in Quincy, IL
Reconstruction Services in Hannibal, MO
August 31, 2020
David Leenerts
Clayton, IL
When they come in to your home, they are very polite, they listen to what you have to say, because they care about the situation you are in. They are very professional about how they do their job. I would have them back any day if needed and would recommend them to all my family and friends. Thank you ServiceMaster for all you have done and will do for us!!!!