RestorationMaster
There are numerous reasons as to why it's important to maintain a clean environment at home and in your business. Obviously, clean environments help with the space's appearance. But, more importantly, clean environments provide a more comfortable, healthier space for all. In a business, a clean working environment minimizes illnesses and increases employee morale. In turn, this heightens worker productivity and limits turnover.
With regular cleaning, you can decrease the amount of dirt, dust, and other allergens that build up in your home or business. Doing cleaning on your own is important, but sometimes professional cleaning services are needed. RestorationMaster can help homes and businesses with the residential and commercial cleaning services we provide in Olivehurst, CA. Using quality cleaning products and equipment, our technicians will effectively clean your office, home, restaurant, or other commercial setting entirely.
Residential Cleaning Services in Olivehurst, CA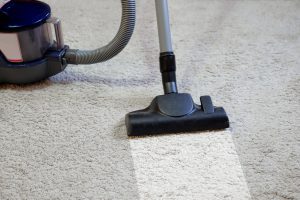 With a clean home, you and your family will be comfortable and healthier, having a lower chance of suffering from illnesses and allergies. Regular residential cleaning services are important to maintain a clean home, but it's beneficial to seek professional residential cleaning help.
The technicians we employ can do a variety of residential cleaning services. To do this, we use advanced residential cleaning equipment, products, and methods. We deep clean your home in an effective manner, removing dirt and other debris that cannot easily be cleaned using standard products and methods. We provide the following residential cleaning services:
Carpet cleaning: Your carpet's fibers accumulate dirt and debris. As this builds up, your carpet's appearance suffers. The color fades, and the fibers deteriorate. While vacuuming will limit the amount of dirt that accumulates, it can't pick up everything. Within our carpet cleaning services, our technicians use the hot water extraction cleaning method to eliminate dirt and stains from carpeting, restore its appearance, and extend its lifespan.
Upholstery cleaning: Similar to carpeting, upholstery fabric accumulates dirt and debris that can result in fabric deterioration and faded colors. The deterioration can speed up if the dirt and debris are abrasive against the upholstery fabric. With help from our upholstery cleaning services, our technicians will deep clean all kinds of upholstery fabric in a safe manner, removing stains and dirt embedded in the fabric. With our help, your furniture will be comfortable and look new.
Whole house cleaning services: It's tough for any homeowner to clean everything when cleaning their home. Some tasks can be difficult for homeowners, such as deep cleaning upholstery. We can help in such a situation with the whole house cleaning services we provide. Our professionals will clean each room of your home in its entirety. We'll clean carpeting, upholstery, light fixtures, walls, and ceilings, among other things.
RestorationMaster Commercial Cleaning Services in Olivehurst, CA
A clean commercial setting makes for a healthy working environment and an attractive space for visitors and customers. When workspaces are clean, employees also have improved morale and productivity, resulting in greater sense of comfort and better health. As such, employees won't be sick as often.
However, it isn't always easy for businesses to use their resources to keep a clean property while also running business operations. We will prevent your business from becoming dirty with the numerous commercial cleaning services we provide to restaurants, offices, and other commercial properties.
RestorationMaster Commercial Cleaning in Olivehurst, CA
Carpet and upholstery cleaning: Compared to a residential property, the carpeting and upholstery in a business setting can accumulate dirt and debris more quickly. This is because there's a greater volume of use. As these fabrics gather more dirt and debris, the color becomes faded, and the fibers become worn out. Eventually, the fabrics deteriorate. Carpeting and upholstery in such a state won't look good to clients, customers, and visitors. To remove stains and clean these materials of dirt and debris, we use the hot water extraction method. This will not only restore the appearance of your carpeting and upholstery, but also extend their lifespan.
Whole office cleaning: Not all businesses have a full-time maintenance or cleaning crew who will keep the office clean. Even if employees do what they can to maintain a clean workspace, it likely isn't enough. We can help in such a case through the whole office cleaning services we provide. We will clean your office in its entirety by disinfecting desks and other touch points, cleaning the floor, and cleaning light fixtures.
Restaurant cleaning services: Restaurants need to be cleaned on a regular basis to ensure the environment is healthy and sanitary for guests. If a restaurant has dirty floors, then people may hesitate to dine there. We provide restaurant cleaning services to help keep restaurants clean. Our professionals will provide carpet and floor cleaning services to maintain a healthy environment in your restaurant.
Contact Us for Our Cleaning Services in Olivehurst, CA
If you have a home or business that would benefit from professional residential  or commercial cleaning services, give RestorationMaster a call at (888) 915-7197 to inquire about our residential and commercial cleaning services in Olivehurst, CA. Using advanced cleaning products, equipment, and techniques, our technicians will restore your home or business to a clean environment that looks and feels great.
---
Related Residential and Commercial Cleaning Services
Residential and Commercial Cleaning Services – Marysville, CA
Reconstruction and Post Construction Cleaning – Yuba City, CA