Best Option Restoration of Tri-State
It can be devastating to experience a fire in your home or property, especially when you are left to cope with the aftermath and restore your property once the fire has been extinguished. After the fire is out, smoke, soot, and other destructive byproducts will continue to spread and contaminate surfaces and materials, inflicting substantial damage. You must quickly call a restoration specialist to minimize the damage and repair your property.
Best Option Restoration of Tri-State provides comprehensive fire damage restoration services in Oakridge, NJ, and the surrounding areas. In order to develop a restoration strategy that will fully restore your property, our professionals will analyze the degree of damage as quickly as possible. We can repair structural damage caused by the fire and clean up smoke and soot damage with cutting-edge tools and cleaning solutions.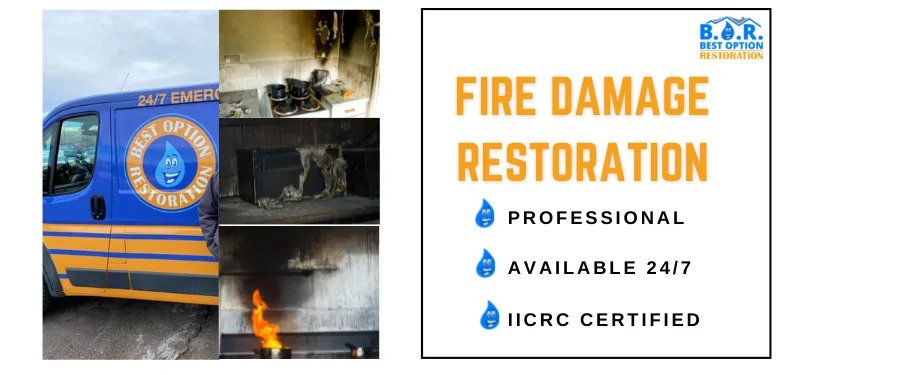 Damage from Fire and Smoke in Oakridge, NJ
Fires can cause extensive damage to homes and other structures that extends past the areas that were directly affected. The fire itself consumes everything in its path, and the fire's heat has the potential to melt nearby materials and harm windows and appliances. A fire's structural damage can make a house or building unstable.
Smoke, soot, and other corrosive byproducts are produced when materials are burned during the fire. These byproducts will spread further after the fire has been out. Without prompt cleaning, these materials can cause etching and tarnishing that can become permanent. Extinguishing the fire may also have caused water damage and mold on the property.
A fire can do a lot of damage which can be overwhelming. The best thing you can do to get your property back on track is to get in touch with our experts for fire damage restoration as soon as the fire has been extinguished.
Professional Fire Damage Restoration in Oakridge, NJ
Our technicians at Best Option Restoration of Tri-State are well-versed in the procedures involved in repairing smoke and fire damage. We will assess the damage right away and help limit the damage by providing emergency stabilization and pre-cleaning. We will develop and implement a comprehensive restoration strategy to deal with fire, smoke, and soot damage following our assessment. We can also assist you with the claim by collaborating with your insurance company. Throughout the procedure, our professionals will keep you updated.
The following steps are included in our fire damage restoration procedure:
Complete assessment of the damage
Emergency window and door board-up
Building stabilization and structural restoration
Cleaning of soot-damaged materials with specialized cleaning agents
Permanently damaged material removal
Water and mold cleanup from putting out the fire.
Removal of odors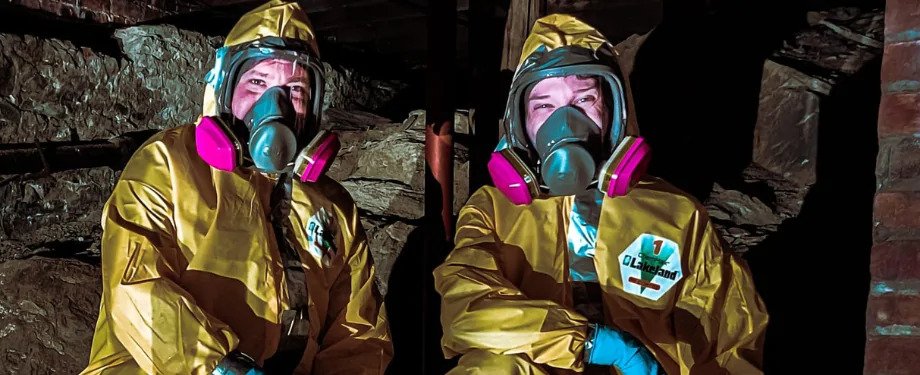 For fire damage restoration in Oakridge, NJ, get in touch with Best Option Restoration of Tri-State. After a fire, you shouldn't put it off any longer. Best Option Restoration of Tri-State's technicians are ready to respond to emergencies and restore your property after a fire. For assistance with fire damage restoration in Oakridge, NJ, contact (973) 306-0963.
---
Related Fire Damage Restoration Services:
---
Recent Reviews
---
Review by Norwood Christian Church
Cleaning
Rating

"Had a great experience. they came right away when we needed them,very professional,started right away,and worked quickly to get the job done.Beautiful work!!! Vert happy."
---
Review by Roxana Escobar
Cleaning
Rating

"We contacted B.O.R. to help us with Mold that we discovered in our basement bathroom. Nicole got back to me the same day and arranged for the team to come onsite in order to assess the situation and provide an estimate by EOD. Once I agreed to the estimate, they scheduled my work within several days. I really appreciated the team's constant communication, from overall mold remediation knowledge to providing regular updates each day they were performing the work. The team did an exceptional job treating the mold and even identified a major area that was hidden behind one of the walls. I was also very pleased with the demolition work they performed. I would use them again without hesitation if needed and would recommend them to anyone."
---
Review by Tosh Grebenik
Cleaning
Rating

"I had a bad experience with a prior company and ended up finding these guys online. We found some mold under siding on the back of our house and needed to get it treated. They were able to come to my house and evaluate the problem in very little time. Their estimate was even under the other company's and they could do it sooner. Excellent find and I highly recommend! (I even got a thank you note at the end, thanks Mike!)"
---
See All Reviews