RestorationMaster
Call: (888) 915-7197
As an insurance company, nothing is more important than keeping your customers – or policy holders – happy. But ensuring that their home or building is restored efficiently and effectively while avoiding astronomical bills is much easier said than done. However, it is possible after doing some research of the local providers to find one that is a good fit for you and your customers.
You will want to start the research process by comparing qualities, features, and prices of these companies. But what is most important is to find reviews/testimonials, years of experience, licenses, availability, and how fast they are able to make it out to the property. Those who excel in these areas will make the difference between an average and exceptional provider.
How to Choose the Best Restoration Vendor
When researching prospect restoration companies, keep in mind that your policy holders will be depending on them in emergency situations. Whether they are overwhelmed by finding a flood in their basement or their structure covered in soot and smoke, they will look to your chosen restoration vendor for immediate help.
To ensure that they will be taken care of during their emergency situation, here are some factors to keep in mind when choosing the restoration company that best fits your policy holders' needs.
1. 24/7 Response
When a property has been severely damaged after a natural disaster, home and building owners should never have to wait to get help. Because the amount of damage and costs are increasing by the minute, immediate action must be taken to stabilize the structure and return it to its previous condition.
The restoration providers who are available 24/7 should immediately stand out from those who only operate during normal business hours. They must also be able to arrive within 2 or 3 hours with all necessary materials to start the repair process. Ultimately, this will save time and money by preventing the damage from spreading to other areas of the home or building.
2. Experienced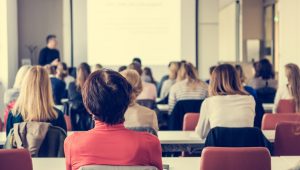 One of the critical factors of researching a restoration company is reading their biography. Those who have won awards and completed large jobs are those will stand out from the crowd. However, providers who have experience in the restoration industry but are working at a startup company can also be qualified – provided that their values accommodate the needs of your policy holders.
A vendor that is experienced will also be able to handle both large and small-scale projects, having the availability and capacity to restore property structures of all sizes. They should also have multiple approaches and techniques when restoring commercial and residential properties, such as homes and restaurants.
3. Open Communication
When working with your policy holder, an experienced restoration vendor will know how to work with insurance carriers during the claims process. Allowing the customer to avoid working as a messenger between you and the vendor will save them additional stress while providing you with all details of the restoration job.
The prospect vendor should know that all evidence of the damaged property should be taken before repairs can be made, allowing your adjusters to take pictures of the building materials before the technicians begin working. Answering your customers' questions is also important, such as duration of the projects, costs, items that need to be replaced vs. restored, etc. Ultimately, the best restoration providers will be available to update your customers throughout the repairs process while answering detailed questions to provide them with the peace of mind they deserve.
4. Professional and Trustworthy Brand
5. Accurate Estimates
While many restoration vendors claim that they provide free estimates, they may not always be accurate. Any provider that throws out a flat rate for water or fire damage without visiting the property will most likely not be experienced or will not provide a quality service that your customer needs.
Before interviewing the prospect provider, prepare a list of questions, such as their procedures of each service, how much they charge, and the average duration of small and large projects. Doing this will not only provide accurate pricing, but speaking with them directly will allow you to become more familiar with their values and services.
6. Dedication to Customers
This should seem like a no-brainer, but great customer service is essential to the success of any business. When a restoration company provides effective services that were completed in a timely manner, they will have built a great reputation for themselves. If they are also known to provide frequent updates and answer all questions from you and your policy holders, there should be minimal problems during the repairs process.
7. Staying Updated with Technology, Trends, and Techniques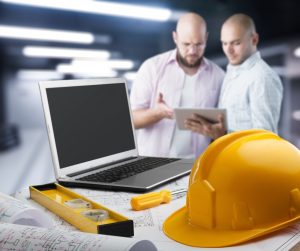 If a restoration company is using machinery that must be replaced constantly, your customers will notice the extra time taken to complete the projects. Using expired cleaning products may also cause more – if not permanent – damage to the affected surfaces instead of restoring them.
When interviewing your prospects, ask them what they are doing to stay updated in the industry while improving their services. Those who are able to complete the project in a shorter time and still provide a great service will be a much-needed relief for your policy holders. A restoration provider that stays updated on all of the latest restoration equipment and techniques would ultimately be a great partner for an insurance company.
8. Licensed Services
While residential properties will be more flexible, some commercial properties, such as franchises, may require a licensed provider to ensure that the technicians are following industry standards when restoring the building. Vendors that are IICRC-certified for water damage restoration are especially important as flooding and water damage are among the most common restoration projects.
Each new technician should also be fully trained and experienced before taking on a project themselves. They will not only be knowledgeable about their job, but provide an efficient and effective service to keep your policy holders happy.
9. Areas Covered by Services
While insurance companies have boundaries of which cities they are able to serve their customers, restoration companies also have licenses of the counties they can serve. When researching your prospect vendors, find out which counties they service and compare them to your own. Some may even have multiple locations that allow them to reach their customers faster than others.
10. Providing a Personal Service
When interviewing your prospects, remember your experience with them. If you feel that they consider you important, it is likely that your policy holders will feel the same. Especially during stressful situations like property damage, the last feeling they want to have is that they are a number in the system.
Before making a decision, it is important to get to know their staff to ensure a seamless process when working together during the claims process. After establishing a professional business relationship, you can trust that your customers can depend on them in their state of emergency and provide them with the peace of mind they deserve.
A Recommended Restoration Provider
Depending on the area, there may be one or many choices of restoration companies. All RestorationMaster disaster restoration partners have a reputation based on trust and commitment to their customers. Not only are their technicians trained and experienced to handle water and fire damage restoration, but they are also experienced in other services, including mold removal, hoarding cleanup, sewage backup cleaning, biohazard cleanup, and more.
With a 24/7 availability and commitment to success, you can trust that these professionals will respond immediately to restore any property with advanced products and equipment. They also have years of experience in working with insurance companies while providing copies of all invoices and documents to you and your policy holders. Ultimately, would they be a great restoration vendor for any policy holder, not only restoring property structures, but peace of mind.