Over time, cracks and holes may form in the surface of a tub or shower which not only looks bad, but also creates an opportunity for mold to grow underneath the surface as moisture gets trapped in the cracks. This makes it important to address holes or cracks in the surface of the bathtub before water leaking through the openings causes extensive damage, but replacing the tub or shower can be an unreasonable solution to fix a few cracks in the surface. Bathtub refinishing professionals provide bathtub and shower inlays and installation services to cover up holes and cracks without replacing the tub or shower. This service can be performed much faster and with less hassle than a full replacement.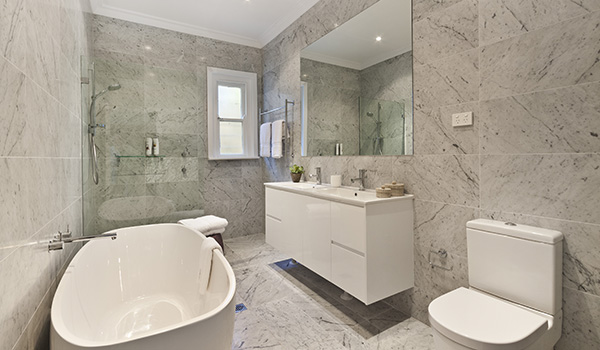 Bathtub Inlay Installation
The first step a professional must take in order to install bathtub and shower inlays is to take measurements of the existing tub or shower during an in-home consultation. These measurements are used as a guide to fabricate an inlay that matches the dimensions of your tub or shower and they are usually made from acrylic or fiberglass. Before the inlay can be installed, the bathtub or shower surface is cleaned and an adhesive is applied to help keep the inlay in place. The inlay is then installed over the original surface and the edges are caulked to prevent water or moisture from seeping between the surface and the new inlay.
Why Bathtub Inlays
While the installation process for bathtub and shower inlays costs about the same as full tub or shower replacement, the process is much faster and less invasive to your home. These inlays can be installed within one day while full replacement can take weeks and the installation process for bathtub inlays does not involve the mess or hassles of full replacement. Your bathtub or shower can also be used the next day after the inlays are installed. Bathtub inlays are generally low maintenance and have high durability.
If there is a growing crack or hole in the bottom of your bathtub or shower, having bathtub or shower inlays installed may be the most efficient option. The cost and hassle of the full replacement of a bathtub or shower may not be worth it to fix cracks in the surface as inlays can be installed within one day. Contact a professional in your area to learn about your options for bathtub and shower inlay installation services.