ServiceMaster Restoration by Century
While ServiceMaster Restoration by Century is proud to work with all insurance providers in the Austin, TX area, they must also have an understanding of our restoration work. As these agencies work closely with disaster related insurance claims, we are happy to offer these CE classes to allow insurance claims agents and adjustors how our methods are conducted.
This also includes the latest news and updates of restoration industry and how we have adapted to accommodate those changes. In the past, insurance companies that have taken advantage of our classes have been able to formally educate prospect clients in regards to our services and were able to increase their customer base.
Finally, as an insurance claims adjuster or agent, you can remain updated on our services in order to improve services to your customers.
Insurance Agent Classes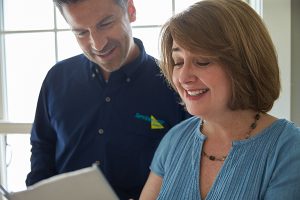 These classes are usually hosted at the ServiceMaster Restoration by Century facility; however, we do have special events in which the class may take place at a local restaurant.
We also provide a wide range of classes for insurance claims and adjusters. Typically, they will last anywhere from 3 to 5 hours that include a complimentary lunch. They will cover a broad range of topics, including the following: water mitigation, mold remediation, smoke and odor clean up, furniture cleaning, ethics and law, pack-out services, new technology, and more.
Each class is taught by an instructor that has had hands-on experience in restoring both commercial and residential properties. Sometimes we will even invite a special guest to provide additional information on services related to our own. But do keep in mind that our classes do have limited space, so it is best to register early in order to save your spot!
Register Now – Space is Limited!
As these classes are free for all insurance claims agents, we want to further their knowledge of our industry so that they can become more effective in their work. In addition, they can also better serve their customers by answering any questions that are related to our services if a technician is not present. You can always visit our main website for additional information as well as the scheduling of the CE classes.
If you are an insurance claims agent or adjuster and would like to know more about our continuing education class, please contact us at (512)765-9630 in the Austin, TX area.
---
Recent Reviews
Review by

A.D.
Rating

"Your attention to detail. Appreciate your customer service and promptness in getting someone out to my home."
---
Review by

B.T.C.T.
Rating

"PROFESSIONAL, COURTEOUS, QUICK, NEAT AND KEPT US INFOR. WE WERE MED AS TO ALL ASPECTS OF THE PROJECTVERY SATISFIED."
---
Review by

J.J.
Rating

"Incredibly fast response!"