ServiceMaster by Replacements
Hoarding can be the result of an untreated mental illness and is often linked to anxiety and depression. The affected individual may not realize how out of control their hoarding habit has become. Eventually, they may find themselves in a cluttered living space that is dangerous and unsanitary. If you have a loved one or even a tenant affected by hoarding, contact a home remediation service specialized in providing effective hoarding cleaning.
ServiceMaster by Replacements provides hoarding cleanup in Marlboro, NJ. Our technicians are IICRC-certified and are available 24/7 to provide office hoarder cleaning and estate cleanout services. We empower the affected individual in the decision making process, allowing them to decide what gets thrown away, recycled, or donated. Our technicians will remove these excess items and keep all involved parties updated as the project progresses.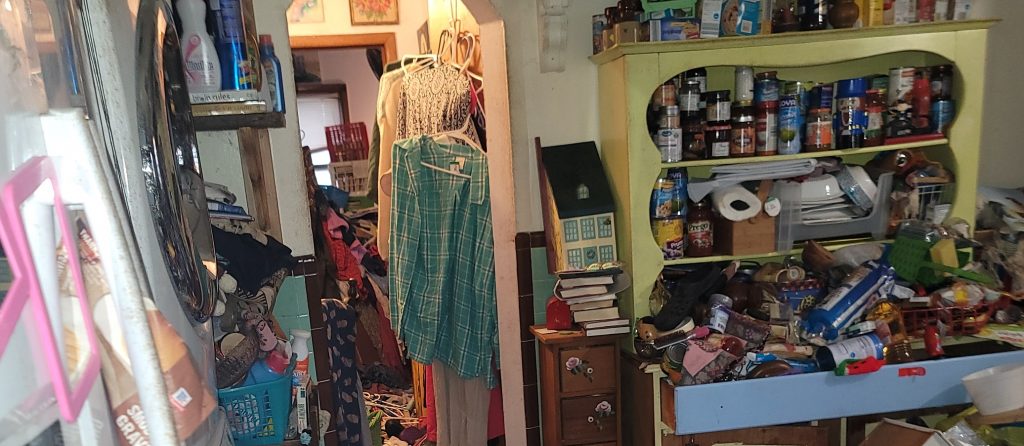 Our hoarding cleanup services in Marlboro, NJ include:
24/7 availability to make appointments for hoarding services
Connecting with affected individuals, family, and landlords to plan a course of action
Removal of excess items and waste from the property
Biohazard cleanup if bodily fluids or similar materials are present
Mold removal if necessary
Disinfection and cleaning of the property
Continued checkup on affected individual to ensure the cleanup plan is effective
Contact Us for Hoarder Cleanup in Marlboro, NJ
If you know a loved one or even a tenant who is affected by a hoarding habit, contact ServiceMaster by Replacements for compassionate and effective hoarding cleanup services.
We are available 24/7 at (732) 844-6232 to provide hoarding cleanup in Marlboro, NJ.
---
Related Hoarder Cleaning Services
Hoarding Cleanup – Manalapan, NJ
Hoarding Cleanup – Long Branch, NJ
Hoarding Cleanup – Matawan, NJ
Hoarding Cleanup – Cranford, NJ
Hoarding Cleanup – Union, NJ
Hoarding Cleanup – Elizabeth, NJ
Hoarding Cleanup – Springfield Township, NJ
Hoarding Cleanup – Manchester, NJ
Hoarding Cleanup – Neptune, NJ
Hoarding Cleanup – Tinton Falls, NJ
Hoarding Cleanup – Marlboro, NJ
Hoarding Cleanup – Jackson Township, NJ
Hoarding Cleanup – Freehold, NJ
Hoarding Cleanup – Wall Township, NJ
Hoarding Cleanup – Lakewood, NJ
Hoarding Cleanup – Red Bank, NJ
Hoarding Cleanup – Holmdel, NJ
May 16, 2017
Walter Biel
OCEAN GROVE, NJ
See All Reviews