RestorationMaster
Water damage can occur due to many possible sources, including heavy rain and flooding, as well as plumbing and appliance leaks, burst pipes, and sewage backups.  It is important to address water damage as quickly as possible because the damage will only get worse as the water continues to spread though porous materials.  Furnishings and building materials that absorb water are at risk of damage from warping and rotting as well as mold growth.  RestorationMaster provides water damage restoration and sewage cleanup to help affected homes and businesses in Neptune, NJ.  Our technicians will remove the water and moisture and thoroughly clean and restored the affected areas.
Fires in a home or building put people in immediate danger and cause widespread property damage.  Once everyone has evacuated safely and the fire has been put out, you need to turn your attention to the restoration of your property.  Fires create smoke, soot, and other corrosive byproducts that will continue to make the damage worse after the fire is out.  At RestorationMaster, we provide complete fire damage restoration services to help homes and businesses in Neptune, NJ.  Our technicians can repair the structural damage caused by the fire and we use advanced cleaning methods to treat surfaces and materials damaged by smoke and soot.
Mold is a dangerous contaminate that will appear in homes and commercial buildings if it finds the right conditions.  A source of moisture, including a leak or humidity, is necessary for mold to grow and it often grows on materials that contain cellulose such as wood, wallpaper, drywall, ceiling tiles, carpeting, and other materials.  The mold growth will eat away at the affected materials, eventually causing structural damage.  Mold exposure is also hazardous for your health.  RestorationMaster provides mold remediation services for homes and commercial buildings in Neptune, NJ.  We use advanced mold detection equipment and remediation methods to find and remove all mold from your property.
Traumatic accidents or violent crimes that result in an injury or death are overwhelming to discover and very dangerous.  These scenes often contain biohazard materials like blood that can easily spread infection or disease if they are not cleaned up properly.  If you come across such a scene, you need to keep your distance, contact the proper authorities, and call a professional that can handle the cleanup of biohazard materials.  RestorationMaster provides trauma scene and biohazard cleanup in Neptune, NJ.  Our technicians will work diligently to remove dangerous biohazard materials and ensure that the property is cleaned, disinfected, and deodorized.
It is always important to keep an office or commercial building cleaned and maintained for the health and safety of employees, customers, and tenants.  During the current COVID-19 pandemic, this has become even more important as commercial and public buildings need to be protected.  Illnesses like the cold, flu, and coronavirus spread easily in areas with a lot of people.  At RestorationMaster, we provide disinfection services for offices and commercial buildings in Neptune, NJ.  We use advanced methods and EPA-registered disinfectants to thoroughly clean and disinfect commercial buildings and prevent the spread of the coronavirus and other illnesses.
Water damage gets a lot worse if you add sewage to the mix. Sewage water is dangerous to people in addition to the extensive damage it can cause to a property. RestorationMaster provides sewage removal in Neptune, NJ. Our technicians will safely extract sewage and restore the property to a clean condition.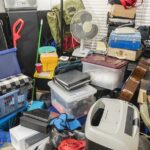 Hoarding must be confronted head on. It is for the benefit of the affected individual or loved one that they get the help they need. RestorationMaster provides hoarding cleanup services in Neptune, NJ. Our technicians will clean out the property and empower the affected individual to help decide what gets thrown away or donated.
Flooding can occur due to severe rainstorms, pipe bursts, drain overflows, and more. The sudden onset of a large amount of water can cause significant water damage if not properly extracted right away. RestorationMaster provides flood cleanup in Neptune, NJ. Our flood restoration team will extract all floodwater, dry, and restore the area back to its original condition.
---
Related Disaster Restoration Services:
Property restoration services in Manalapan, NJ
Disaster restoration company in Long Branch, NJ
Property restoration company in Matawan, NJ
Disaster restoration services in Union, NJ
Disaster restoration company in  Elizabeth, NJ
Property restoration services in Springfield Township, NJ
Disaster restoration in Cranford, NJ
Home remediation in Manchester, NJ