ServiceMaster by Replacements
When running a business or managing a commercial property, you should always keep the building clean for the comfort and safety of employees, customers, and tenants.  This is especially important as the U.S. continues to deal with the COVID-19 pandemic.  This disease can spread very easily in places where there are a lot of people, so it is important to keep commercial buildings protected.  One of the best ways to do this is to have the space disinfected by a professional restoration company.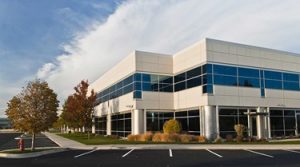 ServiceMaster by Replacements provides disinfection and cleaning services to help protect offices and commercial buildings from the coronavirus in Neptune, NJ.  Our sanitization technicians use advanced methods and EPA-registered disinfectants to eliminate dangerous pathogens. As a sanitizing company, we will follow the protocols of health organizations like the Centers for Disease Control (CDC) to ensure that your property is fully disinfected.
What is COVID-19?
COVID-19, also referred to as the coronavirus, is a respiratory disease that is spread person to person through air droplets.  The main symptoms of COVID-19 include fever, cough, chills, and trouble breathing and these symptoms are often more severe for senior citizens and those with underlying conditions or compromised immune systems.  It can take 2 to 14 days for the symptoms to appear in someone who has been infected.
For more about the signs and symptoms of COVID-19, consult the coronavirus FAQ from the CDC.
Disinfection for Coronavirus Control in Neptune, NJ
Having your office or building cleaned and disinfected by a sanitizing company is one of the most effective ways to prevent the spread of the coronavirus.  When you call our professionals, you can expect us to first clean your building to remove dirt and dust, and then disinfect your entire property to neutralize and eliminate dangerous pathogens.  We will also pay special attention to commonly used areas and objects and ensure that they are disinfected.
Our sterilization professionals use advanced cleaning products and EP-registered disinfectants that have been proven effective in eliminating pathogens like the coronavirus.  We will create a comprehensive plan to clean and disinfect your property and share the details of the plan with you so that you know what to expect.  You can also expect our technicians to approach the situation with a sense of professionalism and to get the job done discreetly.
The following steps are included in our disinfection services in Neptune, NJ:
High touch point surfaces and objects are cleaned and disinfected including light switches, phones, desks, countertops, door handles, keyboards, and more.
Bathroom fixtures are decontaminated.
The property is fogged with an EPA-registered, broad-spectrum biocide to eliminate pathogens.
Contaminated materials are removed and disposed of.
Why Call ServiceMaster by Replacements for Disinfection Services in Neptune, NJ?
You can expect the following when you call ServiceMaster by Replacements for professional disinfection in Neptune, NJ:
Advanced technology: We use the best cleaning equipment available and our disinfectants are approved by the EPA.
Hospital standard products: Our hospital grade, EPA-registered products are effective against dangerous pathogens including the coronavirus.
Trained professionals: Our professionals understand the best practices when it comes to applying disinfectants and we work within the guidelines set by health organizations like the CDC and World Health Organization (WHO).
Sanitization Company Offers Disinfection Services in Neptune, NJ
If you want to make sure your office or building is protected from the coronavirus and other illnesses, call our professionals at ServiceMaster by Replacements for commercial disinfection services.
You can reach us at (732) 844-6232 for disinfection and cleaning services in Neptune, NJ.
---
Related Building Disinfection Services:
Sanitizing company in Manalapan, NJ
Office cleaning and disinfection services in Long Branch, NJ
Sanitizing and disinfection services in Matawan, NJ
Sanitization company in Union, NJ
Office disinfection in Elizabeth, NJ
Disinfection Services in Springfield Township, NJ
Disinfection services in Cranford, NJ
Office disinfection in Manchester, NJ
May 16, 2017
Walter Biel
OCEAN GROVE, NJ
See All Reviews