RestorationMaster
Any home or building can experience water damage as it can be caused by rain, flooding, leaks, burst pipes, appliance issues, sewage backups, and more.  All water damage is an emergency because excess water spreads through porous building materials and furnishings which can cause widespread damage if given enough time.  Areas affected by water damage are also highly vulnerable to mold growth.  RestorationMaster provides water damage restoration services in Freehold, NJ to protect affected homes and buildings from serious damage.  Our technicians use advanced water extraction and drying equipment to treat affected areas and we can restore the resulting damage.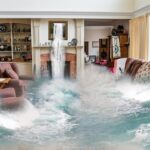 Any amount of water damage is a problem, but the damage will be more extensive in cases involving indoor flooding.  Standing water will quickly get absorbed into the surrounding building materials which can lead to warping and structural damage.  Mold is also a high risk to appear in areas affected by indoor flooding.  At RestorationMaster, we provide flood damage cleanup in Freehold, NJ to remove standing water and restore the damage.  We use water extraction equipment to effectively remove large amounts of water and we will dry and restore the damaged areas.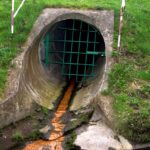 When dealing with significant water damage in your home or building, there is always a chance that the water can be contaminated with sewage.  Sewage backups and flood water from outdoors are the main sources of sewage in a property and water contaminated with sewage can quickly cause serious damage.  The presence of sewage also creates a health hazard as sewage contains harmful microorganisms that can cause illness or infection.  It is important to stay away from sewage contaminated water and call our professionals.  RestorationMaster provides sewage cleanup to safely remove sewage and contaminated water from homes and buildings in Freehold, NJ.  Our professionals will ensure all sewage is removed and we will restore safe conditions with thorough disinfection and cleaning.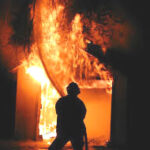 Fires are among the most dangerous disasters that can strike a home or building because they cause immense damage and put lives at risk.  Evacuating the building and calling the fire department to put out the fire is important, but the damage is not done once the fire is out.  Smoke, soot, and other corrosive byproducts will remain and add to the damage caused by the fire itself.  You must call our professionals as soon as the fire is out to start the restoration.  RestorationMaster provides fire damage restoration services to help homes and businesses in Freehold, J that have sustained damage in a fire.  Our technicians can handle the entire restoration process including structural repairs, cleaning of soot and smoke damage, and odor removal.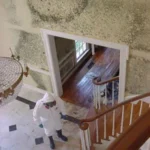 Mold is a serious problem when it appears in your home because it can cause significant damage and trigger health issues.  Mold spores need a source of moisture and food to form into mold colonies which is why mold growth is commonly found in damp areas or areas affected by water damage.  Mold growth can cause major property damage as it feeds on the surfaces it grows on, and the risk of related allergic reactions and health effects will increase the longer people are exposed.  RestorationMaster provides mold remediation services in Freehold, NJ to remove mold growth from homes and commercial buildings.  We will find and remove all mold using advanced equipment and techniques and we can restore the resulting damage.
Keeping a clean home or office has always been important for the health and comfort of your family, employees, customers, visitors, and tenants.  With the ongoing COVID-19 pandemic, it is more important than ever to clean and disinfect your home or business to help slow and prevent the spread of illnesses like COVID-19 as well as the flu and common cold.  The most effective way to prevent the spread of illness indoors is to have the property disinfected.  At RestorationMaster, we provide COVID disinfection and cleaning services to help keep homes and businesses in Freehold, NJ protected.  Our technicians will thoroughly clean and disinfect your entire property using proven, EPA-registered disinfectants.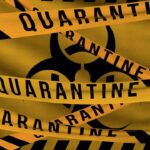 The scene of a violent crime or serious accident can be as dangerous as it is overwhelming as the scene may be contaminated with blood and other bodily fluids.  It is important to be cautious when encountering a trauma scene because the blood present may contain infectious materials that can spread infection and disease.  It is best to avoid contact with the scene if possible and call the proper authorities.  Once law enforcement and EMTs have been alerted, you need to call a professional to safely restore the scene.  RestorationMaster provides biohazard and trauma scene cleaning in Freehold, NJ to safely restore the scene of an accident or violent crime.  Our technicians will remove all biohazard materials and thoroughly clean and disinfect the scene to restore safe living conditions.
Hoarding is considered a mental disorder as those affected by hoarding typically struggle with anxiety or depression.  These underlying issues manifest as the behaviors associated with hoarding as those affected have a hard time throwing anything away.  This causes clutter to build up in homes to a dangerous level, increasing the risk of injuries, fires, and health effects.  It is important to help those affected by hoarding to understand the danger of their situation and once they agree to clean their home, you can call a professional to help.  RestorationMaster provides hoarding cleaning services to help those affected in Freehold, NJ.  We work with the affected individual to remove unwanted items as well as clean and disinfect their home.