RestorationMaster
Water damage is a very common disaster to face because of the many common sources of water damage.  Sources include heavy rain, flooding, burst pipes, leaking, overflows, and sewage backup.  Standing water can spread throughout the property quickly and cause a widespread amount of damage.  Water damage must be addressed quickly because the porous building materials can absorb the water and cause a severe amount of structural damage. We at RestorationMaster are equipped to provide water damage restoration for home and businesses in Cranford, NJ. We will extract water, dehumidify and dry the area, and restore the property to its original condition.
Mold growth is hazardous because it can cause serious health issues in addition to causing significant structural damage.  Mold typically needs a moist environment and organic material to grow and thrive.  That is why mold growth is commonly the result of untreated or poorly treated water damage.  Structural materials affected by mold growth can become rotted and weakened over time, increasing the risk of structural collapse. The technicians of RestorationMaster are specially trained and equipped to provide mold removal in Cranford, NJ. We will find all traces of mold and ensure it is contained and removed from the property.
Naturally, the direct flames of a fire disaster can cause a significant amount of permanent damage very quickly.  It also poses a major health and safety risk to anyone nearby.  Unfortunately, the threat of permanent damage is not over after the fire has been extinguished.  Fires often leave behind smoke, soot, oily residue, and other corrosive byproducts throughout that property that will continue to spread damage.  If the smoke and soot damage is not addressed in a timely matter, the damage may become permanent.  RestorationMaster is prepared to provide fire damage restoration for homes and businesses in Cranford, NJ. Upon prompt arrival, our professional fire restoration technicians will immediately stabilize the structure and treat the smoke damage through our pre-cleaning process. This will help keep the structure from collapsing as well as stop the smoke damage from becoming permanent.
The scene of a horrible accident or crime can catch anyone off guard. However, it is important to keep a cool head, contact authorities, and start thinking about responsible cleanup. RestorationMaster provides biohazard cleanup in Cranford, NJ. We will clean bodily fluids such as blood, body tissues, and other hazardous materials from a trauma scene. Our crime scene cleaners will also work with local authorities.
When sewage material contaminates water, it presents a dangerous and damaging situation. Whether it be from a pipe burst, toilet backup, sewer drain overflow, or from natural flood, sewage can cause harmful health effects and quickly ruin a property. RestorationMaster provides sewage cleanup in Cranford, NJ. Our sewage removal technicians are IICRC certified and prepared to extract all sewage from the affected area, and restore it to its original condition.
Viruses that easily spread in a workplace can shut down a business for good in short notice. One of the best ways to protect your business is to have your office or commercial building disinfected. RestorationMaster provided disinfection services in Cranford, NJ to protect business owners and residents from coronavirus and other diseases. Our IICRC technicians will disinfect all high tough point surfaces and fog the entire property with hospital grade biocide.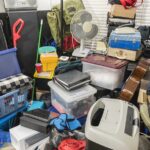 Confronting a loved one about a hoarding habit is a delicate situation. That individual may be under mental distress and needs a careful balance of empathy and action to help improve their livelihood. RestorationMaster provides hoarder cleanup in Cranford, NJ in a way that respects the individual and empowers them. We will work directly with the affected individual, remove excess items from the home, and dispose of them at a nearby recycling facility.
If you don't clean up a flood quickly, the water damage it can cause will last years. If water has entered your basement or other part of property due to rain, leaks, or pipe breaks, call a professional right away. RestorationMaster provides flood cleanup in Cranford, NJ. Our flood restoration experts will arrive quickly to the scene to remove floodwater and restore the property.
---
Related Disaster Restoration Services:
Disaster restoration services in Neptune City, NJ
Property restoration services in Manalapan, NJ
Disaster restoration company in Long Branch, NJ
Property restoration company in Matawan, NJ
Disaster restoration services in Union City, NJ
Property restoration services in Springfield Township, NJ
Disaster restoration company in  Elizabeth, NJ