RestorationMaster
Any home or building can experience flooding for a number of reasons and indoor flooding such as basement floods can cause severe water damage.  Flooding may occur due to sump pump failures, burst pipes, heavy rainfall, or natural flooding.  Response time for treating the water damage is crucial in limiting the damage from becoming too severe.
RestorationMaster offers professional flood damage cleanup services to homes and buildings in Cranford, NJ.  Our technicians are IICRC-certified and are available 24/7 to respond to emergency situations to contain the water within the property and begin repairing the damage.
Damage Caused by Flooding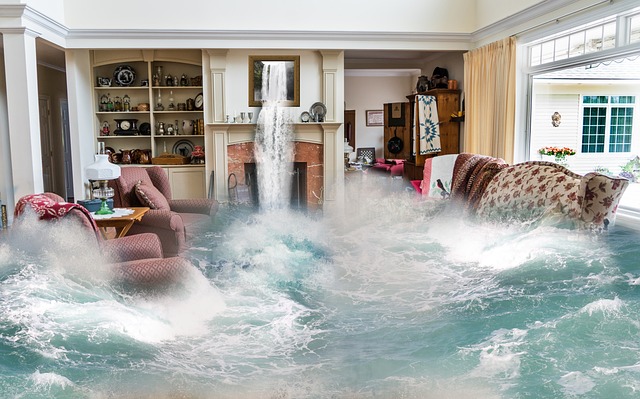 When floodwater enters a home or building, the high volume of water will spread throughout the property, leading to a widespread amount of damage.  Building materials like insulation, drywall, carpeting, and wood are porous and will absorb excessive amounts of water.  The resulting damage includes weakening, staining, discoloration, and warping.
These conditions also create an ideal environment for mold to grow.
In some cases, the floodwater may contain sewage.  This is very dangerous because sewage contains hazardous waste and bacteria that increase the risk of spreading illness or infections.  If you are not entirely certain that the water has not been contaminated by sewage, then it is best to maintain a safe distance from the water until it can be assessed by sewage cleaning professionals.
Professional Flood Restoration Services
Our skilled flood cleanup technicians at RestorationMaster are properly equipped to address the flood damage sustained to your home or building.  Using powerful water extraction equipment, we will remove the standing water from the affected areas such as flooded basements, and use state-of-the-art drying and dehumidification equipment to effectively dry the property.  Once the water and excess moisture has been completely removed and dried, we will start repairing the water damage to the structure and surfaces.
We can provide mold remediation if needed and we can decontaminate the property in the event that the water has been contaminated with sewage.
Contact Us for Flood Cleanup in Cranford, NJ

Contact RestorationMaster as soon as possible if your home or building in Cranford, NJ has been damaged by floodwater.  It will be easier to minimize the extent of the damage the sooner that the flood damage restoration process begins.
We are available 24/7 and can be reached at (732) 338-0713 to respond promptly to basement floods and other flood cleanup emergencies.
---
Related Flood Damage Cleanup Services:
Flood Damage Repairs in Manalapan, NJ
Flood Damage Restoration in Long Branch, NJ
Flood Damage Cleanup in Neptune, NJ
Flood Damage Restoration in Matawan, NJ
Flood Damage Restoration in Union, NJ
Flood Damage Repairs in Springfield Township, NJ
Flood Damage Restoration in Elizabeth, NJ
Flood Cleanup in Manchester, NJ
Flood Damage Restoration in Tinton Falls, NJ
Flood Damage Cleanup in Marlboro, NJ
Flood Damage Restoration in Jackson Township, NJ
Flood Damage Restoration in Freehold, NJ
Flood Damage Restoration in Wall Township, NJ
Flood Damage Restoration in Lakewood, NJ
Flood Damage Cleanup in Redbank, NJ
Flood Damage Cleanup in Holmdel, NJ