RestorationMaster
Fire damage is extensive and long lasting if not handled professionally. Even after the fire itself is put out, smoke and soot as well as other corrosive byproducts from burned materials will continue to damage the property. However, a disaster restoration team will be able to restore the building to its original condition.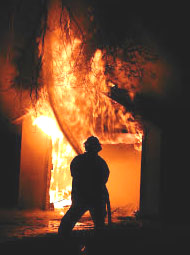 RestorationMaster provides fire damage restoration in Cranford, NJ. Our IICRC certified technicians perform the latest fire restoration methods to fully restore homes and businesses. Our advanced equipment will help us repair fire damage, remove soot, and eliminate smoke odor.
Types of Fire Damage
Fires cause various kinds of damage to a building.
The most recognized types of fire damage include charring, discoloration, and etching. This can continue to occur after the flames are gone because soot and other corrosive byproducts from burnt materials will spread and settle on more surfaces.
Over time, the fire damage can spread to furniture, walls, carpeting, and many other structural materials. If professional fire restoration does not happen in time, the damage can become permanent.
Fire Damage Restoration in Cranford, NJ
Our fire restoration technicians are IICRC certified and trained to perform complete fire damage repairs for property owners in Cranford, NJ.
Our fire restoration services in Cranford, NJ include:
Presentation of the fire restoration plan to provide total transparency
Content cleaning and pack out for items damaged in the fire
Structural repair including walls, ceilings, and floors damaged by the fire
Removal of soot and other corrosive materials created by the fire
Deodorization so that smoke odor is eliminated
Fire Damage Restoration – What to Do
Once emergency services have put out the fire and everyone is safe, call RestorationMaster to prevent the damage from spreading further
Stay clear of areas of hanging debris or damaged structural support
Open windows, closets, drawers, and cabinets to increase air flow throughout the property
Change the filter in your HVAC system
Wipe down items made of porcelain as they have the greatest risk of damage by etching
Fire Damage Restoration – What to Avoid
Don't touch materials without gloves, as the oil from your hands can cause additional damage.
Do not use electrical appliances or devices that suffered fire damage.
Don't turn on any fans or ventilation until they have been properly cleaned.
Free Estimate Fire Restoration in Cranford, NJ
If your home or business in Cranford, NJ has been damaged by a fire, call RestorationMaster at (732) 338-0713 for fire damage restoration services.
We are available 24/7 to perform emergency fire restoration in Cranford, NJ
---
Related Fire Damage Restoration Services:

Fire restoration in Neptune, NJ
Fire restoration services in Manalapan, NJ
Fire damage restoration services in Long Branch, NJ
Fire damage restoration and repair in Matawan, NJ
Fire damage repairs in Union City, NJ
Fire restoration in Springfield Township, NJ
Fire damage restoration in Elizabeth, NJ
Fire damage restoration in Manchester, NJ