At virtually any time, mold can appear in a home or building because mold spores can be triggered to grow in the right conditions.  Moisture and an organic food source is all that is required for mold to start growing and if it is not removed, it will spread further throughout the home or building to cause more damage and increase the risks of health effects such as allergies and infection.
Graystone Restoration provides mold remediation services for homes and businesses in Wesley Chapel, FL for mold contaminations covering a space of 10 square feet or less.  We have the training and equipment to provide full remediation for small contaminations and for larger contaminations, we will isolate the damage and refer you to a national environmental service.
Mold Removal in Wesley Chapel, FL
The technicians of Graystone Restoration are highly trained to provide competent mold remediation services within 10 square feet and effectively contain mold in larger contaminations.  If you allow mold to continue growing and spreading, it will destroy the affected surfaces beyond repair and greatly increase the risk of negative health effects.  We can thoroughly remove mold growth within 10 square feet as well as restore the damaged surfaces and we will inform your insurance company of the extent of the damage.
The following are part of our mold remediation process: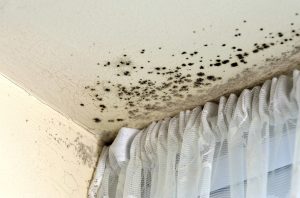 Comprehensively trained and knowledgeable technicians
Detailed operational procedures
Consistent service
Standardized item line descriptions
Price guides for each region
Our training and equipment are effective for small mold contaminations that do not require additional testing but we can effectively contain mold growth in areas larger than 10 square feet.  When this occurs, we will report the damage to your insurance provider and refer you to an environmental testing service that is better equipped to handle larger scale mold remediation.  This environmental testing agency is a partner of Graystone Restoration that provides lab analysis, mold testing, and complete mold remediation at a reasonable price.
You must act on mold growth immediately because it will not stop spreading until it is removed and prolonged exposure can result in allergies, infection, and other health effects.  Graystone Restoration can provide mold remediation services in Wesley Chapel, FL for small mold contaminations and we will refer you to a trusted environmental testing service for large contaminations.
Contact Us
You can call us 24 hours a day at 813-518-8555 for mold remediation services in Wesley Chapel, FL.
---
Related Mold Remediation Services
Mold Removal in Tampa, FL
Mold Remediation in St. Petersburg, FL
Mold Removal in New Port Richey, FL
Mold Removal Services in Clearwater, FL
Mold Remediation in Palm Harbor, FL
Mold Removal in Largo, FL
Mold Removal Services in Brandon, FL
---
Recent Reviews
---
Review by Trevor Keller
Disaster Restoration
Rating

"Great experience with this company! Nick and the other guys were very professional! Will recommend highly!"
---
Review by Maria Rodriguez
Disaster Restoration
Rating

"Nancy, thank you for giving such a great presentation today. I've alway known your company goes above the rest to make sure the clients are taken care of but now I have a better understanding of each step taken.....Thanks!!!"
---
See All Reviews