Why Do Front Doors in Parts of Florida Open Outward?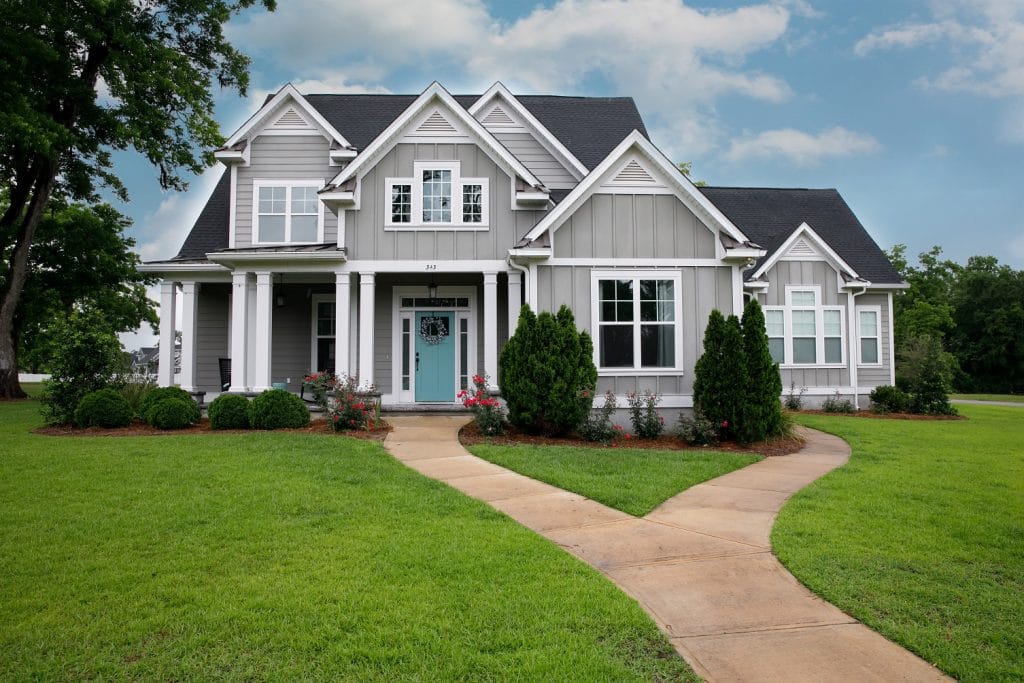 The Sunshine State is known for being hit by severe hurricanes. Affected homes and commercial buildings undergo drastic physical damage. In recent years, building safety codes have been established as a protective measure. While in most states the doors open inward, the safety standards mandate front doors in parts of South Florida must open outward to better protect the properties from natural disasters.
What is the frequency of hurricanes in Florida?
Close to half of all hurricanes that hit the United States each year also affect Florida. Statistically, 41 percent of hurricanes in the U.S. also reach the shores of the Sunshine State. Florida is a hurricane-prone state. In fact, Florida is twice as prone to hurricanes as Texas.
Since 1851, nearly 300 hurricanes have made their way to U.S. soil. Of those, 120 have hit Florida's coast. Northwest Florida is the most hurricane-prone area in the state, with 66 total hurricanes. The strongest hurricane recorded, Hurricane Michael, a Category 5 hurricane, hit this northwestern area.
Southwest Florida follows as the second most hurricane-prone area in the state. The southwestern area has undergone 17 major hurricanes. Southeast Florida comes in at a close third, when it comes to the number of hurricanes that reach its shores. The southeast has experienced 16 major hurricanes.
Southeast Florida is also where Hurricane Andrew hit in 1992. Hurricane Andrew was a Category 5 hurricane, which is the most powerful hurricane. Wind speeds exceed 157 miles per hour. Due to the severe damage caused by Hurricane Andrew, Florida imposed new building codes.
What types of damage do hurricanes cause?
The structural damage from hurricanes can be severe, especially when a Category 5 hurricane unleashes its ferocity. Powerful hurricane winds uproot trees and cars. Patio furniture and debris can be turned into massive, high-speed projectiles that pummel through windows and doors. When the outside of a house is unprotected, the wind and storm can get into the property and cause flood damage to the house.
Spin-off tornadoes can also result from hurricanes. Hurricane winds can branch off to create several smaller tornado pathways. Although smaller, these tornadoes have just as much power to uproot trees, cars and homes. The uprooted objects become dangerous windborne projectiles.

How are Florida homes built to reduce the impact of hurricanes?
Given that June is the start of hurricane season in the U.S., it makes sense for homeowners in the Sunshine State to want to fortify their homes. A hurricane-proof home will never be a reality. However, minimizing the destruction unleashed by hurricanes is a practical feat.
After Hurricane Andrew in 1992, the state of Florida mandated new building codes to reduce the impact of hurricanes. In each new construction, hurricane resistance dramatically improves. In fact, Florida's standard for building code safety is the highest in the nation.
The state's regulations call for impact-resistant windows and doors. In South Florida, the building codes mandate that all exterior doors swing outward. In addition to opening outward, all exterior doors must pass a forced entry test and a water-infiltration test.
Are outward opening doors hurricane resistant?
As mentioned, no home is hurricane proof. However, doors that open outward offer more resistance to windborne projectiles in hurricane-prone states, like Florida. Heavy objects picked up by high-speed hurricane winds have less chances of smashing through outward opening doors.
According to the Florida Building Code, mitigation does not completely eliminate risk but effectively reduces loss. Constructed doors must have a Metro Dade Product Approval or Florida Product Approval. Additionally, constructed doors should have approval for High Velocity Hurricane Zone.
Doors that are built in accordance with the updated Florida Building Code prevent hurricane-related projectiles flying at 140 miles per hour from breaking through the front door and causing significant damage to the interior parts of the home. An outward facing exterior door accomplishes this goal.

Benefits and designs of outward opening doors
Outward opening doors also offer an extra layer of protection. In the midst of a hurricane, a door that opens inward has only a deadbolt and latch to keep out forceful winds. However, the design of an outward facing door prevents projectiles and high-speed winds from entering.
Safety is a prime concern in public buildings when a hurricane is anticipated. Public buildings require outward opening doors to minimalize all sorts of damages, not just from the weather. Outward facing doors allow large groups of people to exit quickly during an emergency. On the other hand, inward opening doors make it nearly impossible for large numbers of people to exit safely and swiftly.
The strongest doors for coastal hurricane regions, like Florida, are manufactured with aluminum materials. The aluminum doors feature a layer of laminated glass, which can be anywhere from 3/8- to 9/16-inches thick. Evolving technology allows contemporary doors to be built stronger every year.
When installing an outward opening door, it is important to add safety mechanisms. The hinge pins should be protected to prevent intruders from popping the hinges and entering. Homeowners will not be able to add storm doors when outward facing doors are installed.
While outward facing doors add a level of protection from fierce hurricane winds and airborne projectiles, storm damage can still result. Trees might tumble onto the roof in the midst of 160-mile winds and cause severe destruction.
Professional storm damage repairs
A reputable storm damage restoration company will return your storm-damaged property to its pre-loss condition quickly. In addition to ruin caused by uprooted trees, flooding leads to serious water damage. These professionals provide thorough water damage cleanup services, too.
High-speed winds are known to cause major destruction to residential rooftops. When your roof is damaged, restoration technicians will promptly install tarps to protect your property from the elements and pesky wildlife.
Restoration professionals specialize in a wide range of storm damage repairs. If your home or business is severely damaged, emergency board-up services are an immediate solution. They will also clear fallen tree branches from your property and provide quality reconstruction services.
Residential homeowners and commercial property owners in hurricane prone areas of Florida are urged to consult restoration professionals when storm damage occurs.