How to Prepare for Peak Hurricane Season in Florida
Florida, being situated in the Atlantic Basin, is pummeled annually with storms with 74 mph or higher winds, known as hurricanes. In fact, the entire Atlantic Coast is riddled with hurricanes each year, with the most recent, powerful and well-known hurricanes to be Hurricanes Irma and Matthew.
Hurricane Irma, in 2017, blew gusts of winds at 130 mph and was considered a Category 4 storm. Parts of Florida, like the Florida Keys and southwest Florida coast, were in danger of storm surges that rose to 10 feet, with some areas threated by potentially fatal 15 foot surges. Storm surges like these give rise to impacts well over 15 feet above ground.
The threat of hurricanes is no minor natural catastrophe. Out of all 50 states, Florida received 83 percent of all Category 4 storms that hit the United States and about 40 percent of all hurricanes to strike the US. Billions of dollars in damage results from hurricanes along the Florida coast. The human death toll, too, can rise when hurricanes strike. Given the expected, disastrous impact of tropical storms, Floridians especially should prepare for hurricane season.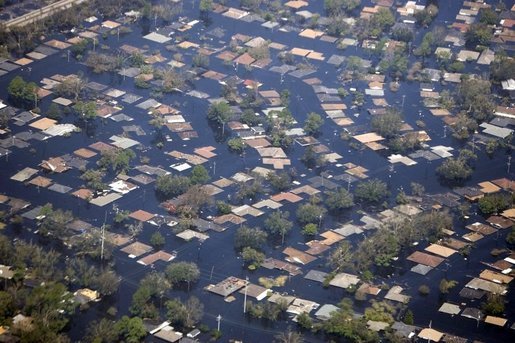 Be Aware of Hurricane Season
The first and foremost way to prepare for Florida's peak hurricane season is to be aware of when the season starts and ends. In Florida, hurricane season officially starts June 1st and runs through November 30th. Lesser storms are also likely to emerge in May and last through December. Tropical activity intensifies in mid-August and lasts through October. In the Atlantic Basin, September is the peak month for hurricanes.
Be Familiar with Hurricane Terminology
Peak hurricane season is fast approaching. Floridians are advised to become familiar with terms often associated with hurricanes, in order to understand what news forecasters are warning the community. Common terms to become acquainted with include the following:
Storm surge: The swelling of ocean water that results from a tropical storm. The surges flood coastal areas rapidly and sometimes inland areas as well.
Eye: The eye of the storm is a calm center of the chaotic storm.
Tropical storm watch: Tropical storm conditions may be present in the area.
Tropical storm warning: Tropical storm conditions are expected.
Hurricane watch: Hurricanes are likely to assault the area.
Hurricane warning: Hurricanes are approaching and are expected within the area.
It is also important for Floridians to differentiate between the terminology used for various types of storms:
Tropical depressions: These are cyclones with 38 mph winds.
Tropical storms: Such storms have wind gusts at middle range, often 39 to 73 mph.
Hurricanes: Hurricanes ransack coastal areas at winds at or greater than 74 mph.
Hurricane watches should be heeded. Prepare the home and an evacuation plan in the event a hurricane watch is communicated by officials. During warnings, if evacuation is advised, homeowners should be prepared to leave their homes for outlying shelters. Even extreme wind advisories should prompt Floridians to take cover in the interior-most part of a sturdy structure.
Prepare a Hurricane Kit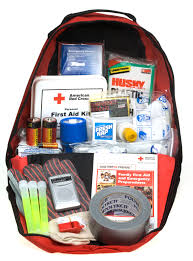 Prepare a hurricane kit well in advance. By prepping before a hurricane strikes, you can avoid the panicked crowds at the stores who are also scrambling for supplies at the last minute. Include at least the following items in the hurricane kit:
3 days' worth of non-perishable food and water
Prescription medications
First aid kit
Flashlights with extra batteries
Battery powered radio with extra batteries
Cash stored in a waterproof container
Hygiene items
Secure the Home
Hurricanes blow damaging winds and unleash powerful storm surges that shatter windows, unhinge doors and destroy walls. Homeowners can take steps to mitigate the effects of a hurricane with the following recommendations:
Install hurricane shutter panels or wood. Hurricane shutters can be purchased at any local hardware store.
Keep the roof intact with straps or clips. Straps are designed to keep the roof from lifting during a major storm.
Garage doors should be reinforced.
Clean all gutters and trim the trees.
All patio furniture, garbage bins and anything not tied down to your property should be brought inside.
Be Ready for Power Outages
The loss of power is likely during a hurricane. Take the following steps to lessen the impact of being without power for possibly several days:
Fill up your vehicle's gas tank and gas tanks for generators well in advance of the oncoming storm. People who heed the storm warnings are likely to rush to get gas, leaving gas stations lacking in sufficient petrol.
Keep cash on hand, in case the ATM machines are inaccessible.
Keep your cell phone charged, and use it sparingly during the power outage.
Fill the bathtub with water and only use this water for cleaning purposes.
Food, if possible, should be frozen in the freezer. Turn the fridge temperature down in the event of a likely power outage.
Discomfort arises for Floridians without AC. Turn on a battery powered fan, and use it only when individuals are in the room.
Hurricanes are no stranger to Florida. The flood damage and structural damage caused by hurricanes can be an enormous financial and even emotional burden to homeowners. Seek professional storm damage restorers when a storm hits your home.  Contact a storm damage restoration company that focuses on returning your home to its pre-damaged condition.
The certified technicians at the restoration company will work diligently to clean up floodwater, install tarps along the roof to prevent further weather damage, and offer temporary roof repairs that limit the interior from additional water damage. The team also clears branches and uprooted trees from the property and removes broken glass and debris that resulted from the storm.
When a storm lands an assault on your property, the home becomes increasingly vulnerable to further damage from unfavorable weather conditions and even vandalism. In the immediate aftermath of a storm, contact Tampa's most reliable storm damage restoration professionals,