(727) 228-7282
Mold is very difficult to prevent as it develops quickly and easily whenever the right conditions (moisture source and an organic food source) are present. So, if you are living in an area with high humidity or in case you have recently experienced any kind of water damage to your property, the mold spores existent in the atmosphere as a natural part of the environment will spawn and grow into a full colony within days.
The harmful microorganisms will not only cause extensive structural damage to your home or commercial building over time, but may also result in a variety of health problems ranging from different allergy symptoms to severe respiratory conditions. To prevent such troubles, you need to take quick and efficient measures at the first signs of mold growth in your residential or commercial building.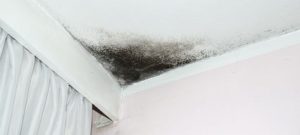 Have in mind that mold is very difficult to find and remove without professional equipment and sufficient experience. If you try to take care of the problem yourself, you may not be able to find and kill all the mold spores – as a result, the mold will quickly reappear and spread even further. Besides, you may become seriously ill if you tackle the issue without proper training and protective gear (mold exposure can cause different respiratory problems and severe infections, as well as acute allergy symptoms).
To ensure a safe and efficient mold remediation process, you need professional help.
ServiceMaster 24 Hour provides mold remediation services to homes and businesses in Palm Harbor, FL to remove mold growth from areas of 10 square feet or less and restore the sustained damage. Our technicians use specialized cleaning products and equipment to effectively remove the mold spores from your property and prevent them from reappearing any time soon. As a part of the remediation process, we also restore any damaged structural elements and/or household items and deodorize the premises.
To guarantee successful remediation we offer our clients:
Assessment of the problem
A detailed remediation plan
Consistent services performed by highly trained and experienced technicians
Standardized item line descriptions
Regional price guidelines
Our mold remediation services yield excellent results when the affected areas are relatively small and no additional testing is required.  In case the contamination spreads over a wider area (larger than 10 square feet), we will contain the mold growth (so that it doesn't spread any further),  inform your insurance company of the damage, and put you in contact with a national environmental services company that can effectively test for mold and remove it from larger areas. We work in partnership with an environmental testing service that provides not only quality mold remediation, but also a number of additional services including lab analysis and testing.
Mold requires immediate attention as any delays will allow the microorganisms to keep spreading and causing more property damage, while also increasing the risk of allergies and infections. So, if you experience any mold problems in your home or commercial building in Palm Harbor, FL, make sure you call ServiceMaster 24 Hour right away for quick and efficient mold remediation services.  Our technicians will clean up mold growth within 10 square feet and will contain larger contaminations until they can be treated by our environmental testing service partner.
---
Related Services
Mold Removal Specialists Tampa FL
Mold Removal Contractor St. Petersburg FL
Mold Removal Technicians Largo FL
Mold Removal Companies New Port Richey FL
Mold Removal Experts Wesley Chapel FL
Mold Removal Professionals Clearwater FL
Black Mold Removal Services Brandon FL
---
See All Reviews