(727) 228-7282
Even though heavy rains and flooding may sometimes have the same devastating effect on your home or commercial building as fires and other violent natural disasters, water may not always ruin your property in a matter of minutes. It may be slowly leaking from a broken pipe or a malfunctioning appliance for quite a long time before you notice any signs of damage.
The moisture will be spreading through all the absorbent materials in your property, slowly but steadily, and by the time you become aware of the problem, it may have already caused extensive structural damage and mold growth. Unless you take adequate measures as soon as possible, the damage may become irreversible or very difficult to deal with.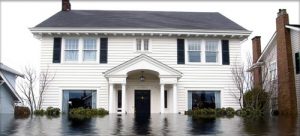 ServiceMaster 24 Hour provides efficient water damage restoration services to homes and businesses in Palm Harbor, FL, dealing with water problems. We will contain the water to prevent any further damage, will find and remove all the excess water from your property, and will finally dry and repair any water damaged structures and furnishings.
Have in mind that water damage can quickly become a major problem, even if it started out small. The excess moisture will get quickly absorbed into the porous building materials such as drywall, wood, and insulation, and will cause significant structural damage before you know it. The situation will get worse with time:
Screws, nails and other metal fixtures begin rusting within minutes of water exposure;
Wooden pieces start splitting, cracking, and warping within hours. Dye begins to leach from floor and wall coverings, lamination detaches from wood, particle board buckles, and carpets get stained in about the same time;
Electronics corrode and mold growth appears within days.
Damage Restoration Process
At ServiceMaster 24 Hour, we have the equipment and the professional know-how to prevent such problems and restore any type of water damage in commercial or residential settings. With the help of our advanced drying equipment,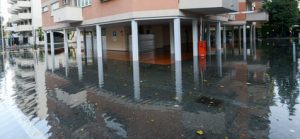 we can remove excessive moisture not only from surfaces and structural elements but also from most furnishings and common household materials. Our efficient water damage restoration process includes the following steps:
Initial Assessment: We start with a complete evaluation of the damage in order to determine the scope of the problem and find the source of the excess moisture. Then, we create a comprehensive plan to clean up the water, repair the damage, and restore the good condition of your property. We provide our clients with copies of the assessment and the restoration strategy, so that they can review all the details and refer to the plans throughout the process;
Specialized Equipment: We use advanced drying equipment (such as air movers and dehumidifiers) and specialized cleaning products to effectively deal with any type of water damage, including mold and mildew;
Thorough Drying: We dry not only the structural elements, furnishings, wall cavities, and air spaces of your home or commercial building, but also personal items and objects;
Deodorization: We can successfully remove lingering musty smells and other odors resulting from the stagnant water, moist materials or mold growth.
Our quick and efficient response allows us to mitigate the damage before it spreads and becomes permanent. Contact ServiceMaster 24 Hour as soon as you discover water damage in your home or office in Palm Harbor, FL. We will remove the excess water, repair the source of the problem to prevent it from happening again, and restore the sustained damage.
You Can Reach us 24 Hours a Day at (727) 228-7282 for Water Damage Restoration Services in Palm Harbor, FL and the Surrounding Areas
---
Related Services
Water Damage Restoration Tampa FL
Water Extraction and Repair St. Petersburg FL
Water Restoration Company Largo FL
Water Remediation Experts New Port Richey FL
Water Removal Company Wesley Chapel FL
Water Damage Cleaning and Restoration Contractor Clearwater FL
Water Extraction Company Brandon FL
June 7, 2019
I am extremely happy with ServiceMaster. The came quickly to help restore my home that was damaged from a leaking hot water pipe. Shaun was here to assess quickly and create a plan. The Jose and Devario were here quickly to implement it. Jose and Devario came every day on water in my walls. They were prompt and courteous. If I ever need restoration services I will call Servicemaster and request the same technicians.
May 11, 2019
I like how professional both Joe and Manny were. They both did an outstanding job with my flooring issues, but more they went out of their way to help me adjust to everything. They both made sure that I was comfortable and had safe access through the house, as my furniture had to be moved out of my bedroom and into my living room. Having a small apartment meant I was limited to a small space during the restoration process. They set up my tv so I could watch while camped out in the living room and then again in my bedroom when I could move back in. They didn't have to do that but this was an example of how they extended such quality consideration for me. I also like how closely your company monitors the progress on a daily basis. I feel that by having such fast attention to my disaster, your company saved my wood flooring and certainly removed the water from my carpet, without the potential for mold to set in. Great work!