If you are suffering from water, storm or flood damage, RestorationMaster provides professional water restoration services to homes and businesses in the Tampa, FL area.
There are many reasons why there could be water damage on your property, whether is because of a leaking pipe, broken appliance, or from nature causes, water damage is one of the most common types of damage people will see. For as common as water damage is, some people still allow minor cases to become major problems because excess water will spread quickly through absorbent building materials such as wood, drywall, and insulation until it is removed.
It is crucial to call a water damage restoration professional as soon as possible to mitigate the damage and remove the excess water before it causes more widespread structural damage or mildew. If you do see any kinds of water damage on your property, contact RestorationMaster at (813) 730-4258 to respond to water damage immediately in Tampa, FL. Available 24/7.
Water Damage Restoration Tampa, FL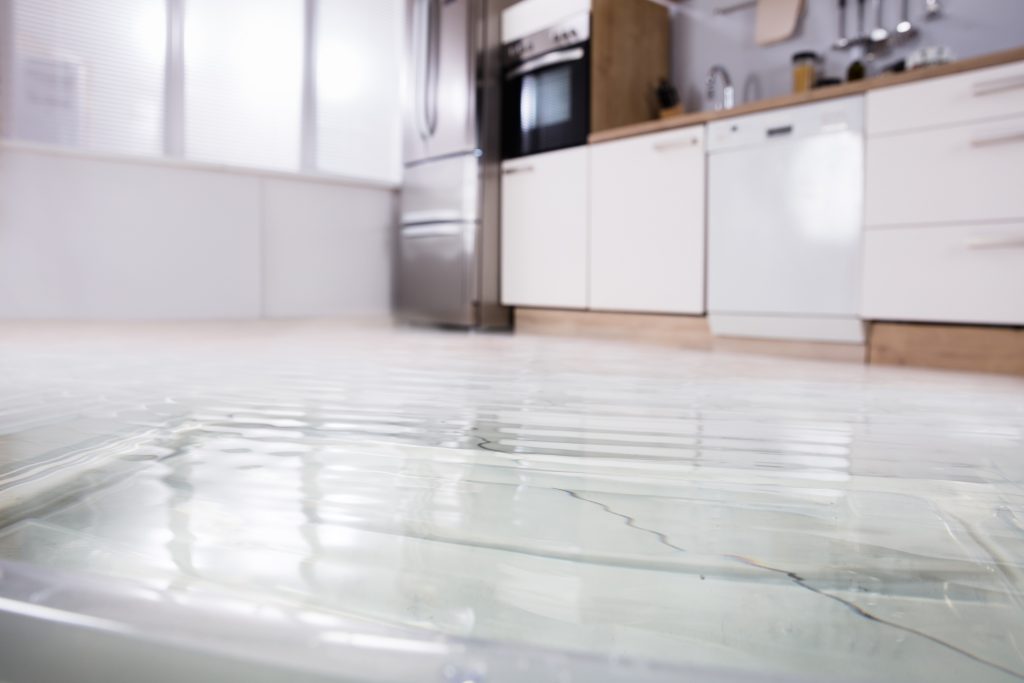 RestorationMaster provides water damage restoration and water damage cleanup services in Tampa, FL to remove excess water and moisture from homes and commercial buildings. Our technicians can limit the spread of the damage to save money on repairs and completely remove excess water with our advanced drying techniques.
There are many potential causes of water damage inside your home including broken pipes, appliance malfunctions, overflows, and leaks as well as outside your home such as rain, floods, water main breaks, and seepage. Once you notice water damage, you must act fast because excess water can quickly cause the following problems:
Within minutes: Rusting of metal such as screws and nails.
Within hours: De-lamination of plywood, buckling of particle board, carpet staining, dye transfer from wall coverings and rugs, and splitting, cracking, and warping of furniture.
Within days: Appearance of mold or mildew and musty odors, corrosion of electronic components.
The technicians of RestorationMaster are highly trained and experienced to provide effective water damage restoration and water damage cleanup services in commercial and residential settings.
We respond quickly to remove excess water before it spreads further throughout the building and we can restore water damaged furnishings and structural elements with our advanced cleaning and drying equipment. You can expect the following procedure with our water damage restoration/cleanup services:
Initial Assessment: We start by assessing the damage throughout the entire building as well as the cause. From this assessment, we create a restoration plan to remove the excess water and repair the damage, including the source of the water. A copy of our assessment will be provided for you.
Advanced Equipment: We use the best cleaning products and drying equipment in the industry including air movers and dehumidifiers.
Thorough Drying: Our drying equipment can remove excess water from the structural elements, furnishings, crawl spaces, and wall cavities in your home.
Deodorization: Our deodorization services can effectively remove musty odors left by excess water or mold growth.
If you notice excess water in your home or building in Tampa, FL, do not hesitate to call for water damage restoration/cleanup services. RestorationMaster will remove excess water from the building as well as clean and repair the resulting damage to restore your home to its previous condition.
Contact Us for Water Damage in Tampa, FL
Our phone lines are open 24 hours a day at (813) 730-4258 to respond to water damage emergencies in Tampa, FL – Give Us a Call!
---
Related Water Restoration Services
Water Damage Restoration Company St. Petersburg, FL
Water Damage Repair in Largo, FL
Water Restoration in New Port Richey, FL
Water Mitigation Services in Wesley Chapel, FL
Water Damage Repair in Clearwater, FL
Water Damage Repair in Palm Harbor, FL
Water Restoration in Brandon, FL