Water is probably the most common cause of damage to a home because it can come from so many sources. A heavy rainstorm can leave a couple of inches of water in the basement. A bathtub left running too long will not only soak the bathroom, but any room below it. A broken water pipe in a wall can go unnoticed until the drywall gets soggy. That's why it's important to call the experts at ServiceMaster 24 Hour at the first sign of excess water in homes and businesses in Brandon, FL.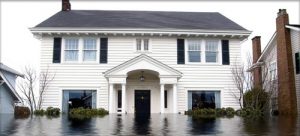 This kind of situation will only worsen as time goes by. Within minutes of water exposure, screws and nails begin to rust. Lamination begins to detach from wood within hours, particle board buckles, carpets become stained, dye leaches from floor and wall coverings and wood splits and warps. Mold and mildew grow within days, and electronics corrode. Soon it will be too late to recover anything.
The technicians at ServiceMaster 24 Hour can prevent all this, if we're called at the first sign of water damage. We can remove water, restore your water damaged structures and furnishings using advanced products and drying equipment.
ServiceMaster 24 Hour's Water Damage Restoration Service includes:
Initial assessment. We'll do a complete assessment of the damage, including finding the source of the water. We then create a comprehensive plan to clean up the water and restore or repair the damage, including the source. Our clients always receive a hard copy of the plan to read over and refer to throughout the process.
Advanced equipment. Our technicians use only the best cleaning products and drying equipment in the industry, including dehumidifiers and air movers.
Thorough drying. Our advanced drying equipment gets all the excess moisture from every part of your home or business. That includes crawl spaces, wall cavities and other places where mold loves to spawn.
Our professional strength deodorizers remove even the toughest mold and mildew smells from your home and furnishings. Commercially available products just don't do the job.
If you find excess water in your home or business in Brandon, FL, immediately call the experts at ServiceMaster 24 Hour. We'll respond quickly to remove the water, thoroughly dry the entire area and repair the damage, as good as new.
Call us 24 hours a day, 7 days a week at (813) 518-8555.
---
Related Services
Water Damage Remediation Tampa FL
Water Damage Services St. Petersburg FL
Water Extraction Company Largo FL
Water Damage Contractors New Port Richey FL
Water Damage Remediation Wesley Chapel FL
Water Damage Restoration Clearwater FL
Water Damage Cleanup Palm Harbor FL
May 11, 2019
I like how professional both Joe and Manny were. They both did an outstanding job with my flooring issues, but more they went out of their way to help me adjust to everything. They both made sure that I was comfortable and had safe access through the house, as my furniture had to be moved out of my bedroom and into my living room. Having a small apartment meant I was limited to a small space during the restoration process. They set up my tv so I could watch while camped out in the living room and then again in my bedroom when I could move back in. They didn't have to do that but this was an example of how they extended such quality consideration for me. I also like how closely your company monitors the progress on a daily basis. I feel that by having such fast attention to my disaster, your company saved my wood flooring and certainly removed the water from my carpet, without the potential for mold to set in. Great work!