Just about every disaster that can happen within a home or building such as water damage, fires, mold, and storm damage has the potential to cause serious structural damage that requires reconstruction of the building. Homes and buildings in which the structural integrity has been compromised are very dangerous and it is important to get the building stabilized right away to prevent further, more serious damage. ServiceMaster 24 Hour provides construction services in Tampa, FL to help stabilize and rebuild homes that have been severely damaged in a disaster. We are dedicated to rebuilding your home or office efficiently to help you recover completely from a disaster.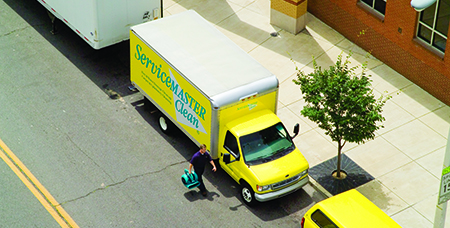 Our technicians are fully trained to provide complete construction services for all types of buildings including private and multi-family homes, multi-tenant buildings, retail stores, offices, and large commercial and industrial buildings in the Tampa, FL area. We have over 80 years of combined experience in construction services and we will plan and manage every step of the project. Our clear communication with you and with each other will help simplify the process and ensure that the construction is done efficiently and in a timely manner with no big surprises. Our reconstruction services include the following: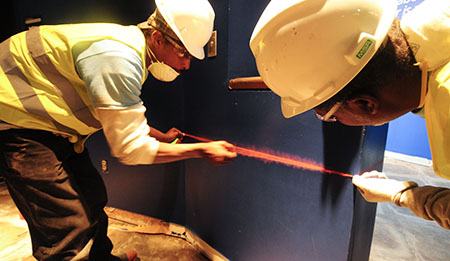 Full general contracting services
Management, scheduling, and planning of the entire project
Full evaluation of the damage
Controlled demolition
Estimates
Detailed scope of repairs
Pricing coordination with your insurance provider
Consultation and design
Tarping services
Full service remodeling
Building stabilization
In-house rebuild capabilities
If your home or building has been severely damaged in a disaster and needs to be stabilized and rebuilt, contact ServiceMaster 24 Hour for construction services in Tampa, FL. We are committed to helping you through every step of the disaster restoration process and our construction services allow us to rebuild and restore your building.
We are standing by 24 hours a day to receive your call at (813) 518-8555 for reconstruction services.
---
Related Services
Construction Services St. Petersburg FL
Post Construction Services Largo FL
Reconstruction Services New Port Richey FL
Residential Construction Services Wesley Chapel FL
Commercial Construction Services Clearwater FL
General Contracting Services Palm Harbor FL
General Construction Services Brandon FL
July 19, 2019
Pamela Lombardo
Tampa, FL
June 7, 2019
I am extremely happy with ServiceMaster. The came quickly to help restore my home that was damaged from a leaking hot water pipe. Shaun was here to assess quickly and create a plan. The Jose and Devario were here quickly to implement it. Jose and Devario came every day on water in my walls. They were prompt and courteous. If I ever need restoration services I will call Servicemaster and request the same technicians.