Natural disasters often do much more than simply damage the furnishings and content in your home or office, they can cause damage to the structural elements that require full reconstruction services to repair. Flooding, fires, violent storms, and mold can all inflict significant structural damage on homes and buildings that needs to be stabilized and eventually rebuilt to restore the building to a safe and useable condition. ServiceMaster 24 Hour provides complete construction services to rebuild homes and buildings in New Port Richey, FL that have sustained significant damage in a disaster. We can stabilize your home or office to prevent additional damage and reconstruct it back to its previous condition.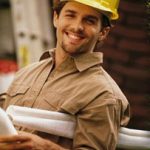 Our technicians can provide effective construction services for a variety of homes and buildings such as single and multi-family homes, multi-tenant buildings, offices, retail stores, and commercial and industrial buildings using the best equipment available. With a high level of training and over 80 years of combined experience, we will create a construction plan for your home or building and manage the entire project until the construction is complete. During the project, our technicians will be available to answer your questions or concerns and keep you updated on our progress as we implement the construction plan. The following steps are included with our construction services:
General contracting services
Management, scheduling, and planning of every step of the project
Complete assessment of the damage
Controlled demolition
Estimates
Detailed scope of repairs
Pricing coordination with your insurance company
Consultation and design
Tarping services
Full service remodeling
Building stabilization
In-house rebuild capabilities
If a disaster leaves your home or building in very serious or unstable condition, do not hesitate to call ServiceMaster 24 Hour for complete construction services. We can stabilize and rebuild homes and buildings in New Port Richey, FL and manage the entire construction process with our experienced technicians. We are available 24 hours a day at (727) 228-7282 for emergency construction services in New Port Richey, FL.
---
Related Services
Post-Disaster Reconstruction Company Tampa FL
Construction Service Company St. Petersburg FL
Reconstruction Services Largo FL
Disaster Repair Services Wesley Chapel FL
Commercial Construction Services Clearwater FL
Residential Construction Services Palm Harbor FL
Construction Services Brandon FL
June 7, 2019
I am extremely happy with ServiceMaster. The came quickly to help restore my home that was damaged from a leaking hot water pipe. Shaun was here to assess quickly and create a plan. The Jose and Devario were here quickly to implement it. Jose and Devario came every day on water in my walls. They were prompt and courteous. If I ever need restoration services I will call Servicemaster and request the same technicians.
May 11, 2019
I like how professional both Joe and Manny were. They both did an outstanding job with my flooring issues, but more they went out of their way to help me adjust to everything. They both made sure that I was comfortable and had safe access through the house, as my furniture had to be moved out of my bedroom and into my living room. Having a small apartment meant I was limited to a small space during the restoration process. They set up my tv so I could watch while camped out in the living room and then again in my bedroom when I could move back in. They didn't have to do that but this was an example of how they extended such quality consideration for me. I also like how closely your company monitors the progress on a daily basis. I feel that by having such fast attention to my disaster, your company saved my wood flooring and certainly removed the water from my carpet, without the potential for mold to set in. Great work!