Natural disasters, such as earthquakes, floods, violent storms, fires or other major accidents can damage the structural core of your home or commercial building. In such cases, it takes full construction services to successfully repair the structural elements of a building and restore it to its original condition.  Failure to stabilize the structure immediately after the disaster will inevitably result in further problems and even total collapse. It is essential for your safety and the well-being of your property that you have the affected structure professionally reconstructed at the earliest opportunity.
Construction Services in Palm Harbor, FL
RestorationMaster provides emergency construction services in Palm Harbor, FL to rebuild homes and buildings whose structural integrity has been compromised by a disaster.  Our experienced technicians will first stabilize the structure and will then perform all the necessary repair and reconstruction works to restore the building to an excellent condition.
We are qualified and specifically trained to provide complete construction services to single-family homes, multi-tenant buildings, offices, retail stores, and other commercial or industrial buildings.  We have over 80 years of combined experience in construction that allows us to plan and manage every step of the project with great prowess and skill. Our technicians use the best equipment available in the industry and work with meticulous attention to the details to ensure a quick and efficient restoration process.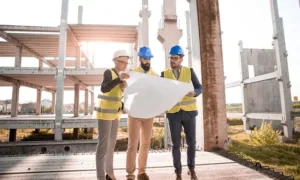 Our reconstruction services include the following steps:
Full general contracting services
Evaluation of the damage
Scheduling and planning of the construction process
Detailed scope of repairs
Consultation and design
Estimates
Price coordination with your insurance company
Controlled demolition
Tarping services
Building stabilization
Full service remodeling
In-house rebuilding
We will coordinate our work with you and will keep you informed on our progress. Our specialist will be available at any time to respond to any questions or concerns you might have about the reconstruction project.
You risk great troubles and total destruction of your property if you leave severe structural damage unattended for a prolonged period of time. Make sure you call RestorationMaster immediately after a disaster, if the structure of your home or commercial building in Palm Harbor, FL, has been affected.  Our technicians will stabilize the building to prevent further damage and will create a construction plan to successfully rebuild and restore your property. We will implement the project and manage it from start to finish to ensure excellent final results.
Contact Us
Call us at (813) 730-4258 at any time of the day or night for disaster restoration services in the area of Palm Harbor, FL.
---
Related Construction Services
Construction Services in St. Petersburg, FL
Construction Services in Largo, FL
Construction Services in New Port Richey, FL
Construction Services in Wesley Chapel, FL
Construction Services in Clearwater, FL
Construction Services in Palm Harbor, FL
Construction Services in Brandon, FL
Construction Services in Tampa, FL