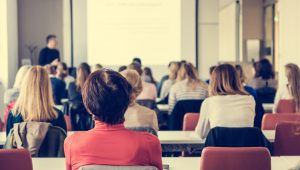 RestorationMaster has been working in close cooperation with local insurance agents and adjusters since the beginning of our business. Through this partnership, we are able to better assist our clients with their insurance claims and help them get back to their feet soon after a disaster. Our collaboration, however, won't be effective enough if the insurance agents and adjusters don't have an intricate understanding of the various aspects of the arduous restoration process. Unless they are fully aware of all the laborious work and considerable costs involved in the restoration work, the insurance providers won't be able to organize a smooth and beneficial claims process.
RestorationMaster provides CE classes for the insurance agents and adjusters in Palm Harbor, FL to provide them with first-hand information about the details and specifics of our restoration services.  Our classes cover a wide range of professional topics and count as state required CE credits (most states require insurance agents who work with property losses to receive a certain amount of continuing education credits per year).
Continuing Education Classes
Our CE classes are free of charge for local insurance agents and adjusters in Palm Harbor, FL and the surrounding areas.  Our regular CE classes are held at our main office in Tampa, FL and typically last between 3 and 5 hours depending on the topic. We also provide complimentary lunch and refreshments. We also offer Lunch & Learn classes at your location provided that 6 or more attendees confirm participation in the session – we will come to your office and give the class in one hour increments (lunch is also included).
Our CE classes will greatly enhance the practical knowledge and competence of the attendees. We provide useful information on a variety of restoration-related topics, such as water damage mitigation, flood insurance, mold remediation, smoke and odor mitigation, mitigating personal property pack-outs, furniture damage and restoration, ethics and law, and so on.  Our classes are taught by qualified technicians who are highly trained and experienced with our services and can properly inform insurance agents and adjusters on the most advanced cleaning and restoration methods in the industry.
Have in mind though that the available spaces for our continual education classes are limited, you need to register beforehand to secure a spot in the class.
Contact Us
RestorationMaster provides free CE classes to insurance agents and adjusters in the Palm Harbor, FL area to keep them well informed and updated on the latest restoration techniques. This way, we help our insurance partners earn the CE credit hours that are required by the state and assist them in improving their claims services. If you are interested in our continual education classes, you can check out our CE class schedule on our main website and register online for the ones you'd like to attend.  You can also call us at (813) 730-4258 for more information about our CE classes for insurance agents in Palm Harbor, FL and the surrounding areas.
---
Related Continuing Education (CE) Classes
Continuing Education (CE) Classes in St. Petersburg, FL
Continuing Education (CE) Classes in Brandon, FL
Continuing Education (CE) Classes in Clearwater, FL
Continuing Education (CE) Classes in New Port Richey, FL
Continuing Education (CE) Classes in Wesley Chapel, FL
Continuing Education (CE) Classes in Tampa, FL