(727) 228-7282
A flood is one of the most damaging disasters that can happen in a home or building. Standing water damages walls, flooring, furniture, and other absorbent objects or building materials which can lead to much more significant problems. ServiceMaster 24 Hour provides flood damage cleanup in Palm Harbor, FL to extract flood water from homes and businesses and restore the damaged area. Our technicians have the training and equipment to remove all flood water and thoroughly dry the affected materials to prevent significant damage or mold growth.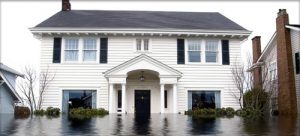 Indoor flooding is a threat to cause intense damage because many building materials, furnishings, and other objects are porous. Standing water can weaken structural materials and cause warping or discoloration, as well as contribute to mold or mildew growth. Mold causes even further damage by destroying the surfaces it grows on and increasing the risk of related health effects. At ServiceMaster 24 Hour, we use the best water extraction and drying equipment in the business to ensure that your home or building is completely dried. We will effectively remove the standing water as well as dry and disinfect the area to prevent mold growth and related health issues.
Our flood damage cleanup services include these steps:
Total Evaluation: We start with a full evaluation of your home or building to discover the full extent of the flooding. We then create a restoration plan based on your situation.
Advanced Equipment: Our water extraction and drying equipment is the best in the industry and allows us to remove all excess water and moisture.
Complete Drying: All affected materials including structural elements, furniture, flooring, and even air spaces are dried with our dehumidification and drying equipment.
Odor Removal: Flooding can sometimes leave a musty odor; our deodorization process can eliminate lingering odors.
Flood Damage Caused by Sewage
When you are dealing with significant flooding in your home or building, it is possible that you might have sewage on your hands. Sewage can get into your home either by mixing with water before it floods your home or from a sewage backup or overflow. You must be very cautious with sewage because it contains waste and toxins that will spread disease or infection if they are mishandled. The technicians of ServiceMaster 24 Hour have the training and experience to remove sewage contaminated water while minimizing the potential health effects. We will thoroughly clean and sanitize the entire affected area so that it is safe to use again.
Flooding in your home or business is an emergency situation so make sure you call ServiceMaster 24 Hour if you experience indoor flooding in Palm Harbor, FL. Our experts will uncover the full extent of the flooding and ensure that all standing water and moisture is removed to prevent structural damage and mold growth. You can call us any time at (727) 228-7282 for emergency flood damage cleanup.
---
Related Services
Flood Damage Restoration Tampa FL
Flood Cleanup Companies St. Petersburg FL
Flood Remediation Largo FL
Flood Damage Cleanup New Port Richey FL
Flood Restoration Services Wesley Chapel FL
Flood Restoration Companies Clearwater FL
Flood Cleanup Services Brandon FL
June 7, 2019
I am extremely happy with ServiceMaster. The came quickly to help restore my home that was damaged from a leaking hot water pipe. Shaun was here to assess quickly and create a plan. The Jose and Devario were here quickly to implement it. Jose and Devario came every day on water in my walls. They were prompt and courteous. If I ever need restoration services I will call Servicemaster and request the same technicians.
May 11, 2019
I like how professional both Joe and Manny were. They both did an outstanding job with my flooring issues, but more they went out of their way to help me adjust to everything. They both made sure that I was comfortable and had safe access through the house, as my furniture had to be moved out of my bedroom and into my living room. Having a small apartment meant I was limited to a small space during the restoration process. They set up my tv so I could watch while camped out in the living room and then again in my bedroom when I could move back in. They didn't have to do that but this was an example of how they extended such quality consideration for me. I also like how closely your company monitors the progress on a daily basis. I feel that by having such fast attention to my disaster, your company saved my wood flooring and certainly removed the water from my carpet, without the potential for mold to set in. Great work!