ServiceMaster 24 Hour — St. Petersburg, FL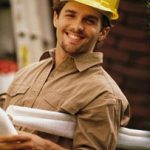 It is common for major natural disasters such as floods, severe storms, and fires to cause significant damage to the structure of your home or building.  When severe structural damage occurs, the home or building must be stabilized immediately to prevent further damage and it takes full construction services to get the building back to its previous condition.  ServiceMaster 24 Hour provides complete construction services as part of the restoration process to rebuild homes and businesses in St. Petersburg, FL that have sustained severe damage.  We will cover every aspect of the construction process in addition to disaster restoration and cleaning.
Each of our technicians have been properly trained and we use only the best available equipment to fully rebuild all types of homes as well as multi-tenant apartment buildings, offices, retail stores, and other commercial buildings.  Our combined experience in providing construction services exceeds 80 years and our crew of professionals will put together a plan and make sure that every step is carried out effectively.  At any point throughout the construction process, you can approach our technicians to voice your questions or concerns and get an update of our progress.
You can expect our construction crew to complete the following:
General contracting services
Complete planning, scheduling, and management of the project
Total evaluation of the damage
Controlled demolition
Estimates
Detailed scope of repairs
Help coordinating price and payment with insurance provider
Consultation and design
Tarping services
Complete remodeling
Building stabilization
In-house rebuild capabilities
Some natural disasters can seriously compromise the integrity of a home or building with serious structural damage and if this happens to your home or building in St. Petersburg, FL, contact ServiceMaster 24 Hour immediately.  You can trust our skilled and experienced crew to cover every aspect of the construction process.  We can be reached 24 hours a day at (727) 228-7282 for emergency construction services in St. Petersburg, FL.
---
Related Services
Demolition & Construction Services Tampa FL
Tarping Services Largo FL
After Disaster Construction Services New Port Richey FL
Post Disaster Reconstruction Services Wesley Chapel FL
Construction Company Clearwater FL
Construction Contractor Palm Harbor FL
Reconstruction Services Brandon FL
---
See All Reviews