(727) 228-7282
Mold is a constant threat to appear in a home or building because there is always a natural level of mold spores in the air and if they find the right conditions, they can quickly turn into mold. It only takes two conditions for mold to form, a moisture source and a food source, and once it appears, it slowly devours the affected surfaces and spreads by releasing its spores.
ServiceMaster 24 Hour provides mold remediation services in Clearwater, FL to remove minor mold contaminations that cover an area of less than 10 square feet. Our technicians can effectively contain larger mold contaminations and refer you to a national environmental service company that can complete the mold remediation.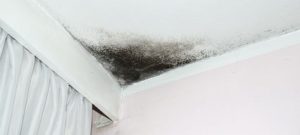 It may be tempting to try and remove mold growth yourself but it is better left to the professionals because cleaning mold could be dangerous for your health and doing it improperly will cause it to disperse its spores and spread.
You must call ServiceMaster 24 Hour right away once you discover mold growth to prevent it from spreading to new areas of the home or building and reduce the risk of developing negative health reactions from mold exposure. We are trained and equipped to provide effective mold remediation for areas smaller than 10 square feet and all of our findings are reported to your insurance company.
The mold remediation services we provide include the following:
Trained and experienced technicians
Detailed operational procedures
Consistent service
Standardized item line descriptions
Pricing guides for your region
ServiceMaster 24 Hour can provide effective mold remediation if the contamination covers a small area and does not need additional testing to complete the job. If the mold contamination has spread beyond an area of 10 square feet, we can provide assistance by containing the mold growth and providing a report of the damage to your insurance company. We will then refer you to a national environmental testing service with which we have a professional partnership that can provide accurate testing as well as complete mold remediation for large contaminations.
Mold is a serious problem not only because of the significant property damage it can cause, but also because of the serious health problems it can trigger from exposure. Make sure you contact ServiceMaster 24 Hour as soon as you notice mold in your home or building in Clearwater, FL for mold remediation services.
You Can Reach us 24 Hours a Day at (727) 228-7282 for Effective Mold Remediation
---
Related Services
Mold Removal Company Tampa FL
Mold Contractors St. Petersburg FL
Mold Damage Repair Largo FL
Mold Removal Contractors New Port Richey FL
Mold Removal & Repair Wesley Chapel FL
Mold Abatement Contractors Palm harbor FL
Mold in Basement Removal Brandon FL
May 11, 2019
I like how professional both Joe and Manny were. They both did an outstanding job with my flooring issues, but more they went out of their way to help me adjust to everything. They both made sure that I was comfortable and had safe access through the house, as my furniture had to be moved out of my bedroom and into my living room. Having a small apartment meant I was limited to a small space during the restoration process. They set up my tv so I could watch while camped out in the living room and then again in my bedroom when I could move back in. They didn't have to do that but this was an example of how they extended such quality consideration for me. I also like how closely your company monitors the progress on a daily basis. I feel that by having such fast attention to my disaster, your company saved my wood flooring and certainly removed the water from my carpet, without the potential for mold to set in. Great work!