What Are My Options After a Frozen Pipe Bursts
Dealing with a frozen pipe burst is a disaster that no homeowner wants to encounter. But, unfortunately, incidents happen. A frozen pipe can burst suddenly and leave you with serious damage, making for an overwhelming situation.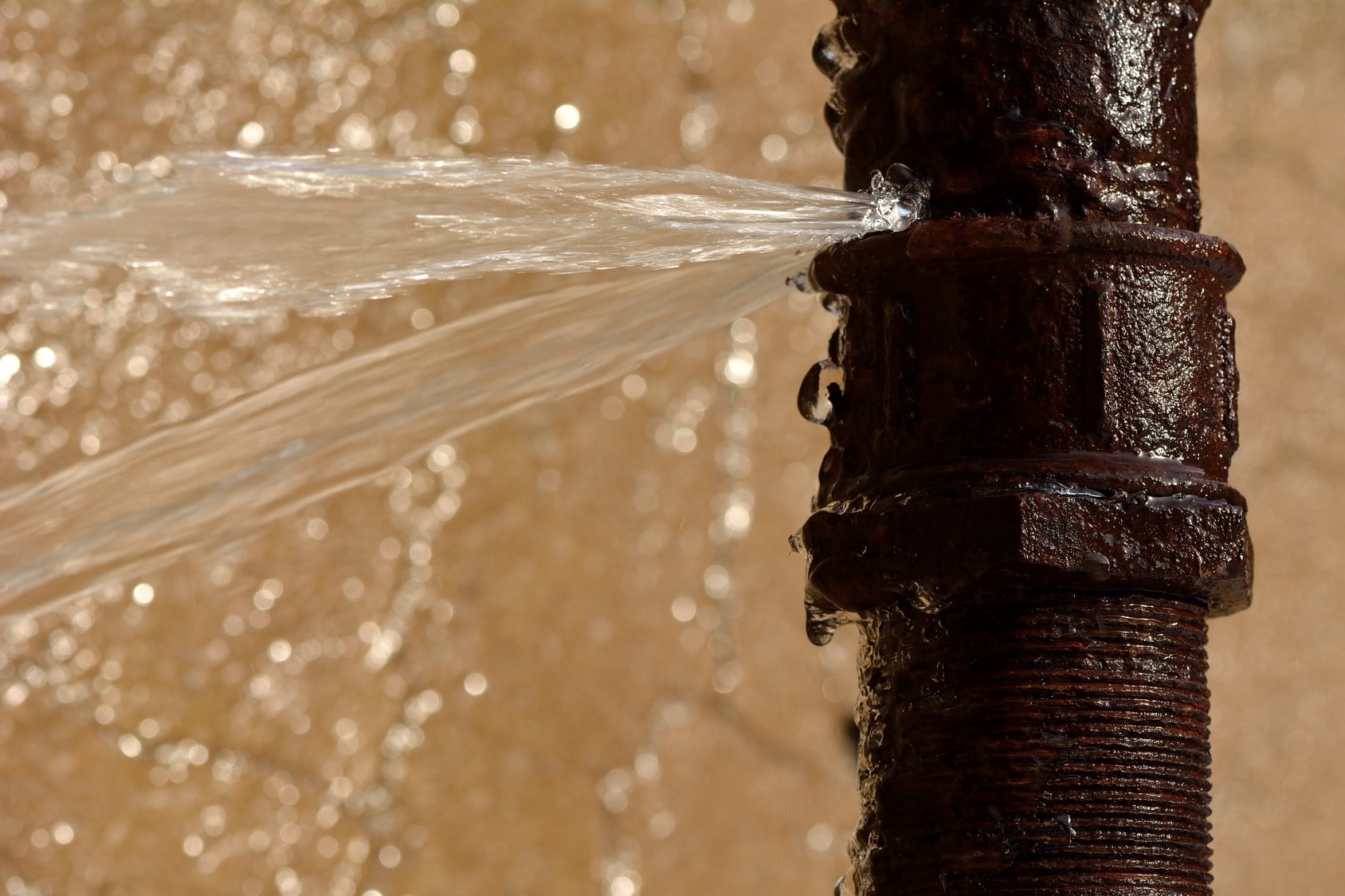 There are necessary precautions you can take to prevent frozen pipes and burst pipes. This includes maintaining a proper temperature at home and insulating the pipes. However, there are still situations in which even precautionary measures do not stop pipes from freezing and bursting open.
On top of the damage done to the pipe itself, the water that pours into your home after a pipe burst can harm building materials and your personal contents. So not only will you need to worry about repairs to the frozen pipes, but also restoration for the property damaged by the water.
Pipes burst open because of the pressure that the frozen water inside places onto the pipe. When temperatures drop low enough, any water inside of your property's pipes will freeze, turning into ice. During this state change, the water expands in size. Because of this, the ice will take up more space in the pipe than the liquid water did. This can result in the ice being too large to comfortably fit inside of the pipe, so it places pressure on it. With enough pressure, the ice will force the pipe to burst open, spilling water into your home.
In the event that a frozen pipe in your home does burst, it is an emergency situation that requires immediate action. Continue reading to learn more about what to do when a pipe bursts in your property.
Turn Off the Water Supply
In any situation regarding water damage to a residential or commercial property, stopping the water source is the primary concern. If you cannot stop the water source, then it will continue to affect your property, increasing the amount of harm done. So, before you worry about making repairs or getting restoration work done, make sure the water source has been addressed.
That said, in the case regarding burst pipes, you can stop the water source by shutting off the water supply. This will ensure that no more water can spill into your building. You can do this by turning off the main water valve in your property.
Reach Out to Your Insurance Provider
Oftentimes, water damage that occurs as a result of burst pipes will be covered by homeowner's insurance. So do not hesitate to reach out to your insurance provider regarding the damage. Someone from the company will visit your home to check out the damage and work with you to figure out repairs, restoration, and the costs to cover it.
Additionally, take photos of the harm done. This documentation will act as necessary evidence for your insurance company.
Extract the Water
Furthermore, removing any standing water or moisture that has entered the home is important in preventing further damage. As long as any moisture remains, it can cause damage. This moisture will also encourage mold growth. If mold colonies do develop, then they will cause their own additional damage. So, make an effort to eliminate as much water as you can.
If there is only a minimal amount of water in your property, then you can mop it up or dry the place with towels and rags. Otherwise, use a wet-dry vacuum to extract the water from your property. Never use a standard vacuum to perform such a job.
If you do not own a wet-dry vacuum, then see if you can rent one from your local hardware store. If you can't, then opt for the old-fashioned method of using a bucket to manually get the water out.
Contact Professionals for Help with the Burst Pipes

Water damage situations often require outside assistance. This is especially the case when frozen pipes burst open in your home. The affected pipe will need to undergo repairs or even be replaced, so reach out to a plumbing company to assist you with that.
In addition, do not wait to seek professional help for the water damage that your property suffered because of the burst pipes. Water damage will only worsen the longer it goes unaddressed, and the extra time will also encourage mold to grow in response.
There are professional water damage restoration services available to assist homes and businesses that have sustained property damaged by water, including burst pipes.
Within these water damage restoration services, professional technicians will respond to water damage emergencies by promptly arriving at your home or business to begin restoration work. They have the necessary equipment and knowledge to conduct water extraction, property restoration, and thorough drying and dehumidification in a safe manner. With professional help, your residential or commercial property will be safe, clean, and restored to its previous state.