Water damage is known for the havoc it can wreak on properties, whether personal or commercial. If proper care is not taken, the repair might be costlier than we think. Since there are many materials (drapes, fabrics, cabinets, carpets, and furniture) inside the house that are prone to get soaked with water, it can cause serious damage and potential mold growth if left in saturation. Wood fixtures will begin to deform, plaster starts collapsing, and the fabric becomes moldy and a host for germs, endangering your own health and your family.
Water damage can happen anywhere due to various reasons, however, the parts of your home where it is more likely to happen are kitchens, bathrooms, and basements. In the event of water damage, reach out immediately to certified experts. A trusted name in water damage restoration, Philip White Restoration has been serving the Orlando, FL areas for over 30 years. Our dedicated team of trained professionals has received extensive training and certification from the top organizations in our industry, including the Institute of Inspection, Cleaning & Restoration Certification (IICRC). We adhere to guidelines and standards set forth by IAQA and the Indoor Air Quality Association (IAQA). We care about getting into your space immediately, assessing the damage, and developing the most effective plan to clean up and restore your property. Your home is your most valuable asset, and the foundation of your life. Philip White Restoration will return your home to its pre-damage condition with minimal disruption. We'll clean, repair, and protect against future water damage to your home.
Avoid Further Water Damage on Your Property
Our water restoration process is quite simple, efficient, and effective. At Philip White Water Restoration LLC, our professionals provide water damage restoration services in Casselberry, FL and we will expertly handle your property. We will perform a comprehensive check to determine the problem source and fix it. After we have fixed the source of the problem, we help you remove the water, and put your belongings in their original position. Our team of experts is available to work for you 24/7. We love responding quickly to people's requests so your property can be restored without further damage.
For more information on Water Damage Restoration – Watch our video
When water damage wrecks havoc on your home, you'll need a trusted specialist in water damage restoration to bring it back to its pre-loss condition. At Philip White, we use decades of accumulated experience working with homeowner's insurance companies to get the best possible results. Whether you need emergency flood response services or just need a quick water cleanup solution for your commercial or industrial facility, let us handle the job from start to finish. Call (407) 326-2875  24/7 for water damage restoration for homes and businesses in Casselberry, FL, and the surrounding areas from Philip White Water Restoration LLC.
Reputable and Reliable Water Mitigation Services
Our professional team at Philip White Water Restoration LLC is prepared to handle any level of water damage using advanced techniques and extraction & drying equipment. We remove water and moisture and make sure your home becomes dry again.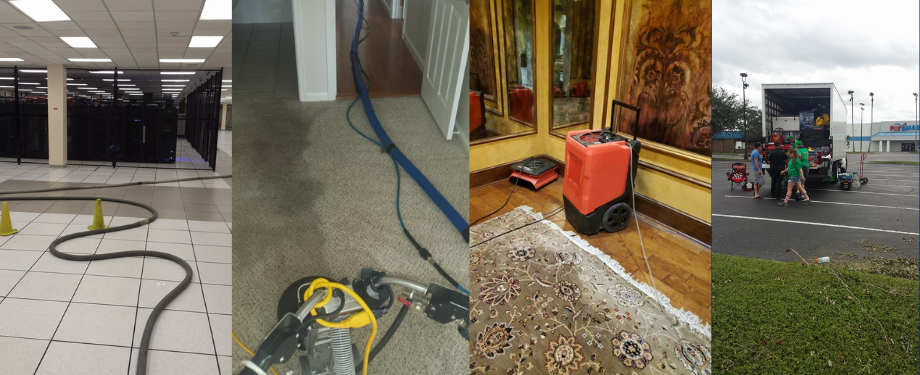 Philip White water restoration team will be on site immediately for your water removal emergency. We specialize in extracting, drying, and cleaning up residential and commercial estates. We are a team of professionals, knowledgeable, honest, and hard-working technicians. We assist everyone without any hesitation in water damage, sewage issue, and flood situations.
The following are some of the steps that we take in our water damage restoration services:
Check spread of water and the damage with our moisture meters
Removing stagnant water with our advanced equipment
Dehumidifying and drying the affected area (drywall, insulation, carpeting, flooring, and woodwork)
Damaged wood, drywall, covers, furniture, carpets, and floors are dried and restored
Finding and fixing the source of water
Helping you with your insurance claim.
Call Us for water damage restoration in Casselberry, FL
It is advisable that you treat water damage as being urgent because it only gets worse over time until you take action. Reach out to us at Philip White Water Restoration LLC at (407) 326-2875   if you need water damage restoration for your home or business in Casselberry, FL.
Our water damage restoration services are conducted by certified professionals, backed by years of experience and cutting-edge equipment. We believe in restoring your property back to its original condition: inside and out. Our emergency response team will respond quickly after a disaster, whether you need help with full house drying and dehumidification or just a simple cleanup job.
---
Related Water Damage Restoration Services
Water Mitigation Services in Orlando, FL
Water Damage Restoration Company in Ocoee, FL
Water Damage Cleanup in Oviedo, FL
Water Extraction Company in Winter Park, FL
Flood Cleanup in Oak Ridge, FL
 Sewage Cleaning in Golden Rod, FL
Water Damage from roof leak restoration expert in Maitland, FL
Hard Wood Floor Drying Company in Azalea Park, FL
Burst Pipes Cleaning Contractors in Lockhart, FL
Certified Water Damage Team in Lockhart, FL
---
Related Water Damage Repair Tips and Information
As the spring season approaches, a significant change is expected in many regions across the country, with melting snow and increased rainfall on the horizon. The arrival of spring's heavy rains can potentially give rise to challenges around residential properties, including issues like flooding or leaky roofs. It's crucial for homeowners to remain vigilant for such problems, particularly during rainstorms. If you happen to identify a leak in your roof, there are essential steps to undertake in order to avert water damage within your home.
Implementing essential precautions can effectively ward off the occurrence of frozen pipes and subsequent pipe bursts. These precautions encompass actions like upholding a suitable indoor temperature and appropriately insulating the pipes. Nonetheless, there are instances when even diligent preventive measures might not suffice to prevent pipes from freezing and subsequently rupturing. Beyond the harm inflicted upon the pipes, the water unleashed into your residence due to a burst pipe can inflict damage on building materials and your personal belongings. Therefore, the aftermath of a pipe burst demands more than just addressing the frozen pipe; it also involves restoration efforts to rectify the damage caused by the water.
The kitchen sink stands as one of the most frequently utilized spaces within your household. Consequently, it's not uncommon for sinks, drains, and pipes to emit unpleasant odors, particularly if you're dealing with hard water and lack a garbage disposal. Even impeccably clean kitchen sinks can sometimes develop musty odors. This is predominantly due to the fact that sinks bear the brunt of heavy usage in the kitchen, often encountering greasy residue, food fragments, and other unappealing substances we encounter daily during cleaning and cooking tasks.
---
Recent Reviews
---
Review by Greg Hogancamp
Cleaning
Rating

"Phil came out at night after a water pipe burst behind my wall. Set everything up quickly. Explained the whole process. Made sure the job was done correctly and then came back to check on everything. Really great experience considering how bad the night started out. Would recommend to anyone who has a similar issue."
---
Review by Darro Willey
Cleaning
Rating

"Used Philip White Painting and Restoration for some interior painting and exterior pressure washing. Arrived schedule and did a thorough job at a fair price. Would use again."
---
Review by Bill Dalton
Cleaning
Rating

"I couldn't be more grateful for how quick and efficient they were at saving my hardwood floors"
---
Review by Kenneth Ridge
Cleaning
Rating

"Heading into my weekend my place had a pretty significant leak about 2 weeks after a major plumbing project. Most of my unit is carpeted, so MAJOR stress!!! Philip White came over pretty quickly with his equipment, did some initial checks and set up. He helped me find where all the water came from (which was a pretty tucked away location. I literally felt like I was standing on my head to see it). He was patient with all my questions, and helped to turn a horrible situation into something more tolerable."
---
See All Reviews