Water Damage Frequently Asked Questions
Water damage is quite common in homes and buildings as it can be caused by leaks, pipe bursts, flooding, plumbing issues, overflows, and sewage backups.  Whether minor or severe, water damage can cause significant property damage as the water will get absorbed into porous building materials and furnishings, causing damage to these materials and making them vulnerable to mold growth.  Reacting quickly when you find water damage in your home will help limit the damage and prevent more severe issues like structural damage and mold.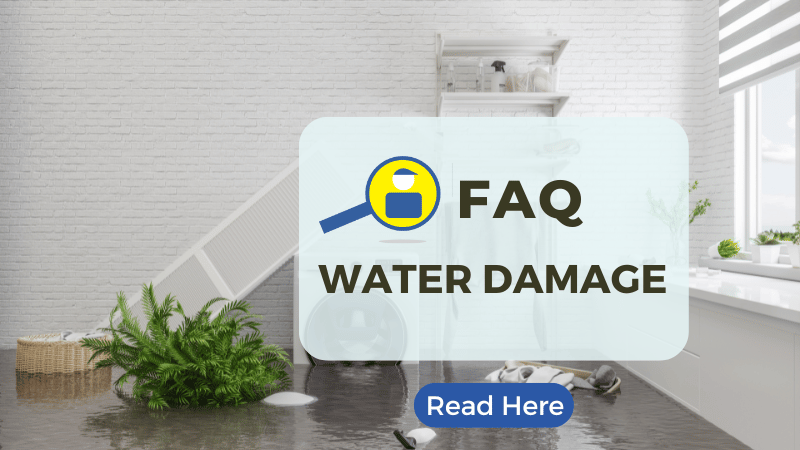 Experiencing water damage, whether from a leak or a flood, is a frustrating experience.  Many homeowners are not sure what to do when faced with water damage and hesitating to act will only make the damage worse.  The uncertainty of the situation may leave those affected by water damage with many questions, including what to do about the water damage and how your insurance will cover the damage.
Below are some of the most frequently asked questions regarding water damage as well as the answers which will help you tackle the problem and find the best solution to restore the damage.
What are the different classes of water damage?
There are three categories of water damage as defined by the Institute of Inspection Cleaning and Restoration (IICRC).  The categories are defined by the contamination level of the water as well as their potential risks:
Category 1: Sanitary (Clean Water) – Originates from a clean water source and poses no substantial threat.
Category 2: Contaminated (Grey Water) – Water contains contaminants such as viruses, bacteria, or mold that can cause illness or discomfort from exposure.
Category 3: Grossly Contaminated (Black Water) – Water contains toxins or pathogens that can cause significant adverse reactions from exposure.
Homes and businesses can be affected by all three categories of water damage.  Category 2 and 3 water damage is especially concerning because of the potential health risks from exposure.  Category 2 water damage includes water from appliances or an overflowing toilet while category 3 includes natural flood water and sewage backups.  All categories of water damage require professional water damage restoration for safe cleaning.
How long does water damage restoration take?
The amount of time the water damage restoration takes depends on the level of damage.  In general, the water damage restoration process can take 3-5 days, but it may take several weeks to dry and restore a property after experiencing indoor flooding.
The sooner you contact a water damage restoration professional to extract the water and dry your property, the less time the restoration process will take.  Hesitating to call a restoration professional will also increase the risk of mold growth or structural damage from the water which will make the restoration process longer and more complicated.
Will affected materials like carpeting and drywall need to be replaced?
The decision of whether water damaged materials need to be replaced depends on the extent of the damage and the category of water damage.  Porous materials may experience severe damage when absorbing water and they are also vulnerable to mold growth and damage from bacteria and other harmful materials.  A water damage restoration professional can help you determine whether affected materials can be restored or should be replaced.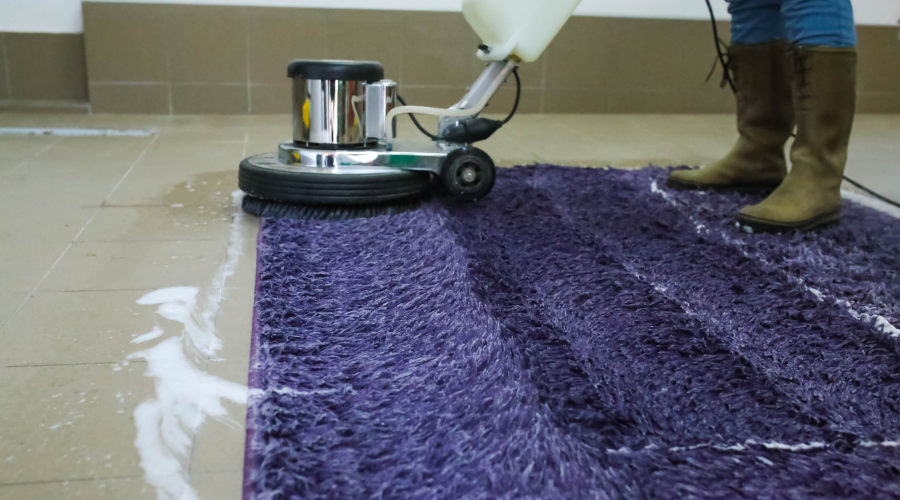 Does a home warranty cover water damage?
A home warranty doesn't cover the cost of water damage itself, but it may cover several causes of water damage.  Therefore, you need to identify the origins of the water damage and address these issues with your warranty provider to get coverage.
A home warranty typically covers wear and tear of your home's structure, systems, and appliances that has caused water damage.  Examples include old and worn out home appliances, plumbing issues like leaks and burst pipes, roof leaks, and toilet issues.
Other common causes of water damage such as flooding, sewage backups, and accidental water damage are generally not covered by a home warranty.
How does homeowner's insurance cover water damage?
When water damage occurs in your home, you need to notify your insurance provider to see what of the damage can be covered.  Typical homeowners insurance policies will cover water damage that occurred suddenly or accidentally from a source within your home, such as a burst pipe.  Water damage from outside your home such as rain or flooding is typically not covered.
Homeowners insurance will not cover the following:
Maintenance problems not addressed: If water damage is caused by something like a leaking sink that you never fixed, it will likely not be covered.
Repair or replacement of the water damage source: If the water damage is caused by something like a faulty appliance, insurance may cover the restoration of the water damage, but not the repair or replacement of the appliance.
Flooding: Homeowners insurance does not cover damage from floods. You need to purchase separate flood insurance to cover damage from flooding.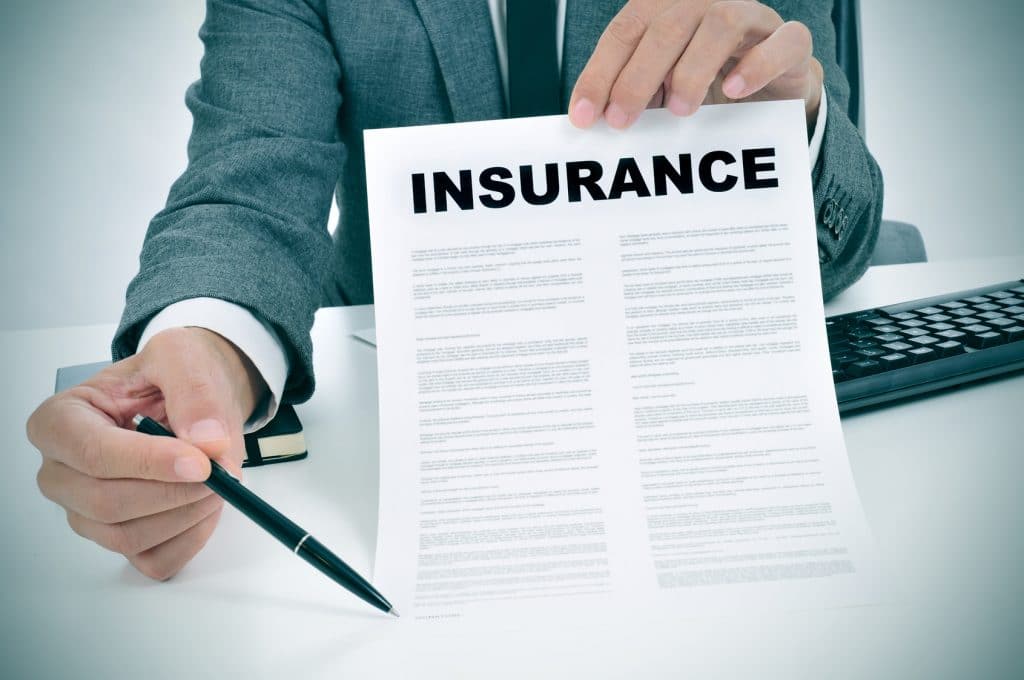 How do I make a water damage claim with my insurance provider?
When water damage occurs in your home, you first need to determine the source of the water.  You should then take pictures of the affected areas and possessions and call your insurance agent to file your claim.  After making your claim, they will likely send an adjustor out to survey the damage.  Documenting the damage with pictures and video will help your claim.
You will then need to contact a trusted water damage restoration professional.
Does renters insurance cover water damage?
Renters insurance mainly covers the damage to your personal belongings from the water damage, depending on the source of the water, and not damage to the property itself.  You can generally expect renters insurance to cover the following:
Burst pipes
Damage to other people's belongings in other units
Damage to your personal belongings including electronics, jewelry, appliances, and more
Renters insurance does not cover damage from sewage backups or flooding unless you purchase additional coverage for flooding and sewage.
Are tenants responsible for water damage in a rental property?
Tenants are responsible for the damage to their own personal belongings which is typically covered by renters insurance.  Damage to the rental property is typically covered by the landlord's insurance.  For example, if water damage caused mold to form within a rental unit, that is the responsibility of the landlord, and their insurance should cover the damage.
How much does water damage restoration cost?
The cost of water damage restoration will depend on the extent of the damage, the category of water damage, and the materials that were damaged.  Clean water damage may cost about $3-4 per square foot, gray water may be $4-7 per square foot, and black water may cost $7-7.50 per square foot to clean up.  Some materials like roofing, hardwood flooring, and ceilings can cost hundreds, or even over a thousand dollars to fix, while drywall may cost $1.50 to $3.00 per square foot.
The overall cost of water damage may range from $450 on the low end to over $13,000 dollars on the high end, with an average cost of around $3300.
Professional Water Damage Restoration
RestorationMaster provides comprehensive water damage services ranging from standard residential and commercial water damage restoration and sewage backup cleanup to flash flood and emergency water cleanup. RestorationMaster is recognized as one of the leading, reliable, and professional service providers in the industry. We're available 24 hours a day, 365 days a year to restore properties.
RestorationMaster's professional team is dedicated to responding to these emergencies quickly to save your property and restore your home or business to its initial cleanliness and safety. Our technicians are equipped with advanced water extraction equipment, humidifiers, high-tech drying machines, and experienced, skillful cleaning approaches that allow us to manage all types of contamination. In addition, our professionals are IICRC certified and recognized as one of the most reliable water damage cleanup services by Home Advisor.