How to deal with Water Damage Causes Water Bubbling on the Ceiling of your home
Water damage can unexpectedly happen and leave hideous damage that affects your home's aesthetic and even weakens its structure. If you see water accumulate into bubble forms on the ceiling, it signals the vulnerability of the structural integrity.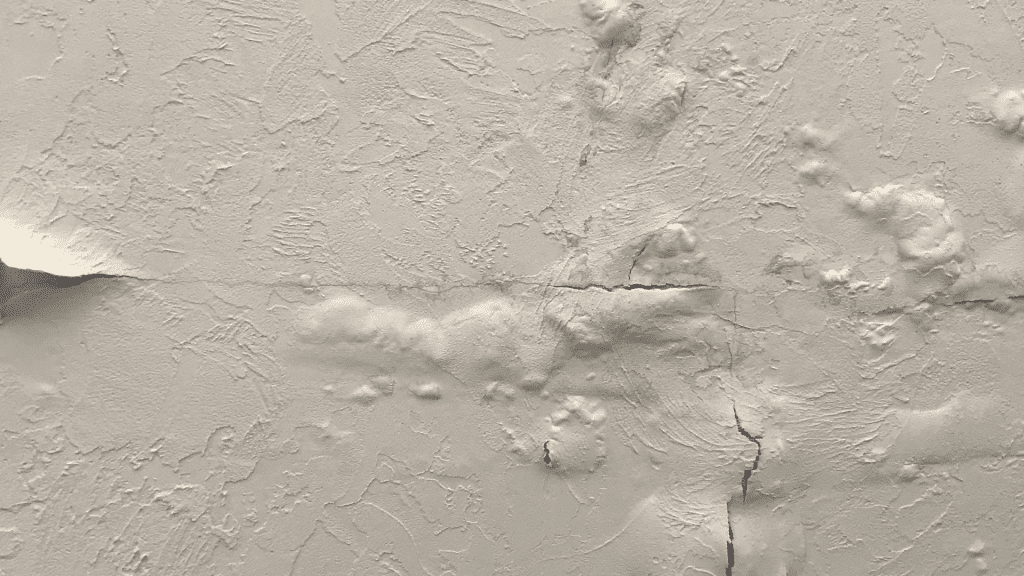 Why do you see the water bubbles on your ceiling?
Typically, moisture from flooding would create brown and red stains in drywall. However, a swollen water bubble is the more severe water damage problem. It can happen due to many different reasons:
-Low-quality paint or plaster (poor grout mark):
It would be best to always use waterproofing paint for outer walls. Some families often plaster the outside wall with cement, using regular paint. However, when flooded, the house will likely become soaked and moldy. Even when families use cotton skirting boards, it can look dry from the outside, but the wall still absorbs water when it rains for a long time, which eventually penetrates the house and affects the electrical system.
– Ceilings are not cleaned or sanded before plastering or painting:
The paint should be applied to a completely smooth and dry wall. If you cover the paint over a rusty, hot, or humid surface, there's a possibility that the paint doesn't stick firmly to the wallboard. As a result, when a leaking situation occurs, water will pile up, get logged in one area, and drop down to the ceiling.
– Concrete ceilings are uneven and have concave errors:
This creates a situation in which the mortar layer is too thick in some areas, leading to fragility and a high chance of falling when encountering water damage.
– Concrete ceilings have a high gloss and smoothness, resulting in no friction for the mortar to stick to the ceiling:
Contractors sometimes use bamboo boards and roll waste oil on the boards or roll the oil on the corrugated iron before installing the formwork for ease of dismantling the formwork, without damaging the bamboo board, or the corrugated iron.
How to deal with water damage ceiling bubble?
Whenever you experience a water damage issue, you should first detect the source of the water and stop the influx. You should then contact professional water damage restoration technicians immediately for emergency dry-out services before more water spreads into porous building materials and furnishings. The more bubbles emerge on your ceiling, the more pressure it places on your plaster, potentially leading to a collapse.
It is intimidating to look at your sodden ceiling dragging down. While waiting for the restoration masters to arrive on-site and assess the situation, depending on your wall type, you can implement the following temporary fixes:
-Brick skirting: If the water hasn't been absorbed by all the wall panels, you're still safe and don't have to worry.
-Painted wall: You can try to limit deterioration by using high-pressure sodium lights to shine upon the ceiling.
– Wood-paneled wall: There's no other option but to remove and clean the wooden wall and cover it again.
-Wall decals: If the old decal layer is unavoidably damaged; it should be removed and cleared up.
-Laminate flooring: Laminate flooring typically has poor moisture resistance. The wood will be retracted when it encounters flooding. In that case, you should have the boards removed, cleaned, and re-paved.
-Natural wood flooring: Natural wood is more resistant to moisture. However, it doesn't protect it from water damage. You should lightly dry the wet area with a towel.
What not to do with water damage ceiling bubble?
It is tempting to burst the bubble, release the gathered water, and let it pour down into a large bucket. However, this approach may create further damage due to improper handling. Restoration specialists can fully dehydrate the affected areas and structural materials by strategically using advanced extraction equipment to create airflow. Don't poke a hole in the bubble yourself for water to drain out. It is critical to implement the appropriate dehumidification process. Besides drying out the moisture, the technician team would possibly need to remove, clean, and re-pave the planks. Contacting the professionals to restore your property will save you a significant amount of time and money instead of going through the struggle and resolving the problem yourself.
How to prevent water bubbling on the ceiling?
Dealing with a water damaged ceiling can be a real headache. Therefore, it's better to be cautious and take preventive action instead of hustling through the complication and attempting to fix the damage. There are several methods to mitigate the effect when water damage happens, but the two simplest available options are:
-Ceiling waterproof stickers
Ceiling waterproofing stickers, also known as self-adhesive waterproofing membranes, are one of the materials that are common for waterproofing. They're effective and affordable. The process is straightforward. Directly apply them to the area having ceiling cracks to prevent rainwater from entering. There is no need for high technology, but you should choose the best stickers on the market to avoid the problem of ceiling seepage.
-Ceiling waterproofing with sika
Waterproof sika or sika latex is a kind of waterproof material with additives. Sika can waterproof civil, industrial, and factory construction including floors, ceilings, water tanks, etc. It gives you the ability to prevent seepage and effectively handle the chance of cracks and water leaking. The price of ceiling waterproofing sika will depend on each type. However, it is generally not too expensive, and sika is highly recommended for ceiling waterproofing.
Which Restoration Company should I choose?
The cost of self-troubleshooting can end up two or three times more expensive than restoration services. Most insurance carriers would cover house restoration fees; a trusted restoration company can assist you with filing a claim and work with the provider on your behalf. Do not hesitate to call a water damage restoration professional in your region if your home or business is affected by water damage or flooding. Our IICRC certified technicians will provide emergency cleanup and drying to remove the excess water and restore your property to its pre-loss state.