How COVID-19 Has Changed the Rent Industry
Over the past decade, the rent industry has witnessed a steady cash flow and returns, until the Coronavirus pandemic struck. That is not a surprise considering the real estate industry as a whole is one of the most hit sectors by the continued spread of coronavirus.
Landlords are struggling to mitigate health risks the virus has meted on their tenants, renovation delays have caused investors millions of dollars, and, overall, rates of return have dropped significantly. And now with businesses closing down and tenants losing their source of livelihood, nobody knows for sure for how long tenants will keep following through with their lease payments. But to what extent has COVID-19 changed the rent industry?
1. Effects on short-term vacation rentals
Passenger flights have been grounded and countries have closed their borders down as a way of mitigating the widespread coronavirus. Non-essential businesses have closed, so there are literally no businesspersons traveling for business. The tourism sector is also slowly grinding to a halt as people continue to avoid public gatherings.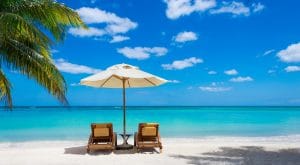 The biggest spiral effect of these new trends is a significant reduction of new short-term rental bookings in the US, particularly for the months of March and April. Records show that over 80% of the bookings made for the two months were canceled, and that led to a 50% fall in revenue for this same period compared to February.
However, the sudden fall in demand hasn't affected the number of short-term rental units available for rent in the US. Vacation rentals in Florida aren't throwing in the towel just yet, and neither are other rentals across the country. Short-term rental hosts in the region are resilient against removing their listings. We are unlikely to see a significant decline in short-term rental listings in 2020, but what happens in 2021 if the crisis persists remains to be seen.
2. Late payments
The economic effects of COVID-19 are touching on all sectors of the global economy and the rent industry hasn't been spared. With rising job losses, tenants are beginning to get late with their rent payments, with the largest number only managing to make partial payments.
Landlords for both multi- and single-family properties have been forced to offer tenants rent reductions and friendlier repayment plans as they wait for the government to step in and offer a permanent solution. But it doesn't seem like there is any help coming from the government any time soon. The most recent intervention came in the form of the CARES package that forbade landlords from evicting tenants for a period of 90 days. Nobody knows what will happen after that, but activists are calling for tenants to hold a national rent strike.
3. Tenants might soon have the upper hand over landlords
Tenants will be king after this pandemic; retail landlords will have to take drastic actions to reduce property costs. With activism growing around the rent industry, with their newfound position of strength, tenants are likely to come up with aggressive lease terms' renegotiation. Tenants who can still afford to pay rent in full can threaten to walk away from the lease, say through insolvency processes, and landlords will have to back down and renegotiate.
4. Impact on commercial office space
If COVID-19 has taught us anything, then it has to be the need for crisis preparedness. Most businesses have closed down because they weren't prepared to protect their employees from potential employee-to-employee infections. To limit the risk of future pandemics, therefore, commercial renters are likely to demand better layouts in different workspaces. They might be demanding more square footage per person, more advanced HVAC systems, and lesser enclosed spaces. Commercial properties that cannot handle viral outbreaks will most likely experience a dip in demand.
 5. Rising demand for coworking homes
Job losses as a result of COVID-19 will encourage many young and well-educated professionals to work as freelancers and remote workers. On the other hand, companies that have invested heavily in remote working infrastructures during the ongoing pandemic might prefer to keep the current working arrangement even after the pandemic is contained.
The two possibilities will breed a cluster of relatively high-earning residents who need coworking space as a residential amenity. Landlords will need to integrate conference rooms and lightning-fast Wi-Fi into rental buildings to attract the newly formed cluster of high-end tenants.
6. Effects on apartment moving
While COVID-19 has affected the rent industry pretty heavily, apartment moving is still an essential business. Moving companies are prepared with personal protective equipment (PPE) and following safety standards from the CDC and EPA to keep both employees and tenants safe.
From packing to moving to furniture assembly, everything is sanitized, including the trucks, high-touch areas in the apartment and moving supplies like dollies and packing tape. Just be sure to choose a reliable mover who is trained, experienced, bonded and insured to protect you and your belongings during the move.
Conclusion
The COVID-19 experience will greatly affect habits, both for long-term and short-term leases. Some of these changes will be permanent. Renters and landlords alike need to start preparing for the new normal.