Keep Your House Updated with These Tips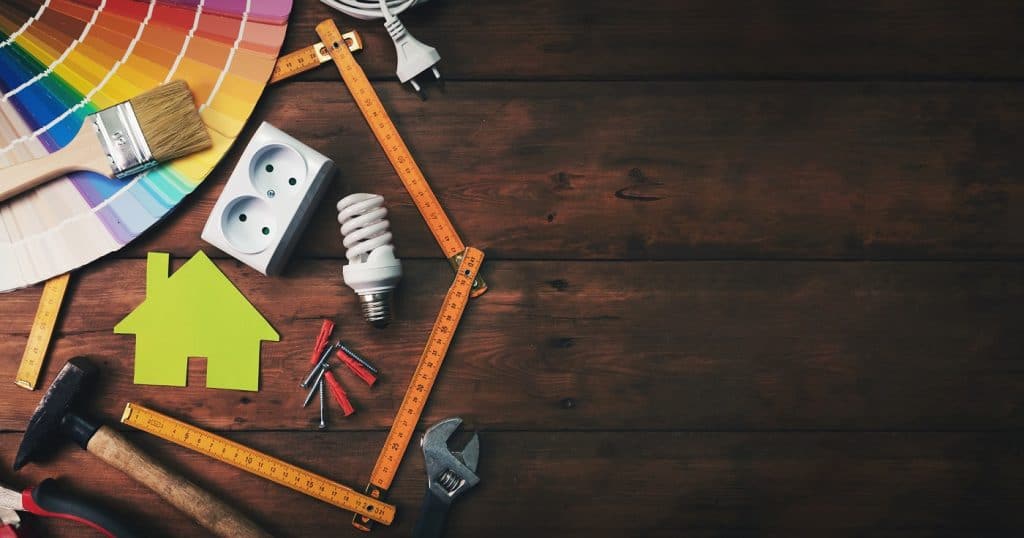 If you live in an old home, chances are that at some point you will have to remodel it to bring it up to code and update it with current trends and building requirements. Once you update your home, however, you don't want to let your home sit around without providing continuous maintenance and damage restoration.
Without proper upkeep, you may end up having issues in the future where you will have to spend money to bring your home up to date again.
Instead, it's best to keep up with current trends to ensure that your home remains up to date. This can be beneficial if you ever decide to sell your home, as an updated home can bring in higher market value than one that has been sitting around for several years without any work. If this is your first time doing a project that will keep your home up to date, you may not know where to begin. Here are some helpful tips you can use to keep your home up to date.
Be Eco Friendly
As the world becomes more environmentally conscious, more people are making improvements around their home that not only have a positive impact on the environment but also keep their home up to date with current trends.
Some improvements people are making around their home to be more eco-conscious include investing in solar power, water reduction, and investing in eco-friendly appliances. California is the top state in the US that uses solar energy since the weather conditions for its use are great. Looking into California solar panels if you live in the state can be a great way to harness the power of the sun to power your home.
You can reduce your at-home water usage by installing environmentally friendly fixtures such as dual-flush toilets and low-flow showerheads, which can drastically reduce your daily water usage. Purchasing Energy Star appliances is another great way to keep your home up to date and reduce your monthly energy usage.
These eco-friendly steps will help keep your home current while also providing you the benefit of saving money. And by using less water, it lowers the chances of you needing water damage restoration services down the line.
Refresh Your Walls
Over time, our walls can become a bit dated, especially if you have never done anything to keep them fresh. A fresh coat of paint can make your home look and feel more modern and current. You don't have to opt for plain white; in fact, utilizing bright or bolder colors is a great way to keep your home up to date at a low cost, which is especially beneficial if you're trying to upgrade your home on a budget.
Once you are ready for another color, you can easily repaint your room to freshen it up at an affordable price. If you find paint to be dull, you can also take advantage of wallpaper if you're looking for another way to make a statement. Some wallpapers are en vogue with current trends which makes this a great option to keep your home current.
Be Flexible
In order to be ready for enhancements to your home, you may have to be flexible with the projects you're willing to take on.
This means that as trends evolve or change, being willing to adapt to them is key. If you don't have strong opinions about the layout of your home and are more concerned about its market value, you should be ready to make changes as they occur rather than planning out projects in advance.
Budget for Future Improvements
Because trends are always changing, it's a good idea to have money set aside for future enhancements. Having a budget that allows you to keep up with the times is a great way to ensure that your home will always be up to date and relevant with current trends.
If you aren't sure what to save for, it's a good idea to have more money available for larger upgrades you may want to make in the future, such as kitchen or bathroom remodels. Having these savings handy is a great way to be ready for whatever enhancements you'll want to make in the future and will allow you enough wiggle room in your budget to go as big as you want.
Having a current home is key for many homeowners who are looking to keep their home relevant in today's market. If you are planning to spend your lifetime in your home, then you may not need to be as urgent in your decision making when it comes to keeping your home current. However, you do want to be sure that you are following all the latest building codes to keep your insurance costs low and ensure it's safe for you and your loved ones.
If you ever plan to sell your home in the future, then you will want to ensure that you research and adhere to the latest home design trends so that your home maintains its current market value.
When you utilize these tips around your home, you will have a beautiful, current home you can enjoy for years.