Thanksgiving Fire Safety: Essential Tips for a Safe Holiday
Thanksgiving, that special time of year when we come together with our loved ones, is a heartwarming occasion filled with mouthwatering food and the creation of beautiful memories. The delightful scent of a roasting turkey, the comforting taste of creamy mashed potatoes, and the pure delight of indulging in a slice of pumpkin pie all combine to make this holiday truly special. However, as we gather to celebrate, it's essential to keep fire safety in mind. After all, we want a table filled with delectable dishes, not unexpected accidents that could have been easily prevented.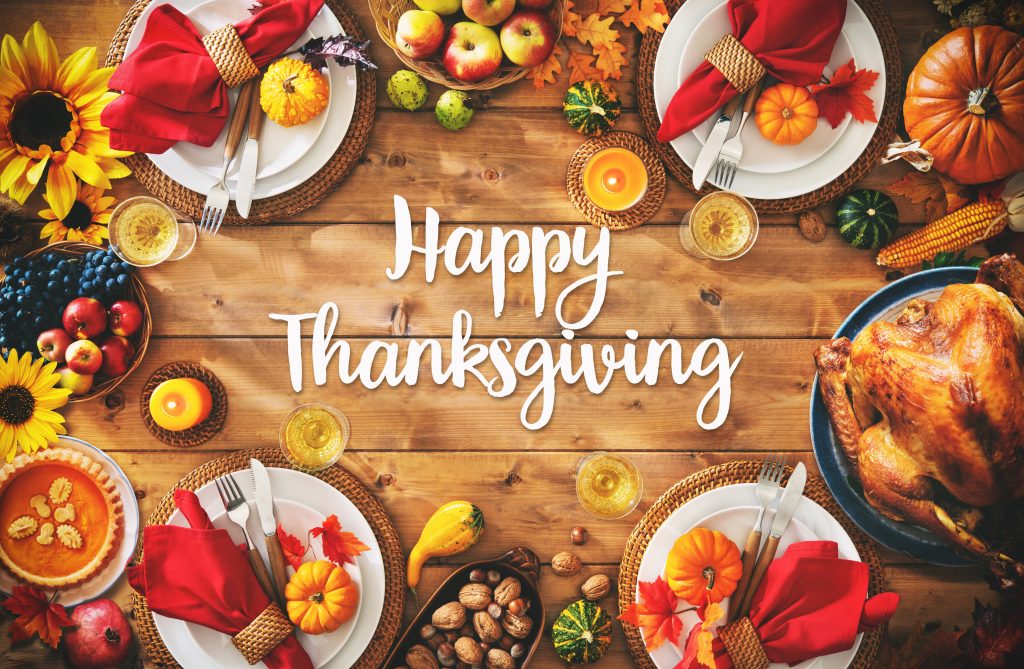 While we eagerly anticipate our feast, it's also important to recognize the potential risks that can accompany our culinary adventures. Whether you're an experienced chef or someone embarking on the adventure of deep-frying a turkey for the first time, it's not just about having a well-thought-out plan; it's also about understanding the essential fire safety measures that will help ensure a joyful and, most importantly, an accident-free holiday. So, as we gear up to craft cherished memories around the dinner table, let's also understand the essential elements of cooking safety that will allow us to relish this Thanksgiving while surrounded by our loved ones.
Thanksgiving Cooking-Related Fire and Accident Statistics
According to the National Fire Protection Association (NFPA), Thanksgiving is the day when home cooking fires are most likely to happen in the United States. In 2018, this holiday saw a high number of fires, with 1,630 reported incidents on Thanksgiving Day and 740 on the day before. Tragically, these fires led to an average of five deaths, 25 injuries, and around $26 million in property damage annually. These figures emphasize the importance of fire safety during this festive season, underlining the need for preventive actions to keep our loved ones and homes safe.
Cooking safety is of utmost importance, not only in protecting individuals but also in safeguarding property from harm. By following safety measures in the kitchen, we can reduce the risk of accidents that can lead to injuries such as burns, cuts, and falls. At the same time, responsible cooking practices act as a shield against property damage, helping us avoid the emotional distress and financial burden associated with fire damage cleanup and restoration.
Fire Safety Tips
To keep Thanksgiving safe for everything but your diet, USFA suggests these tips:
Stand by your pan. If you have to leave the room, turn off the burner. While this is important in the case of sautéing onions, it's vital in the case of frying a turkey. There's bound to be someone who can supervise in your place. If anything starts smoking or grease begins to boil, turn off the heat.
Turn pot handles toward the back of the stove. The holidays mean people are in and out of the kitchen, and kids tend to run, despite what you tell them. A pot handle sticking out from the range is asking to be bumped.
Keep a pan lid or cookie sheet within reach. In case of fire, either can extinguish the flames.
---
Get your Kitchen Thanksgiving Prepped
We dedicate a significant portion of our time in the kitchen, crafting delicious meals for our loved ones. Ironically, most fires occur while cooking. As Thanksgiving approaches, the risk of cooking fires and burns rises. Nevertheless, by following the simple kitchen safety tips below, you can avoid such mishaps and enjoy a safe celebration.
Cleanliness and Organization:
It's a brilliant idea to start your preparations with a thorough deep clean. This means wiping down counter tops, appliances, and any surfaces that might come in contact with the food. Along with that, give your cooking pan and other utensils, a good inspection and cleaning. So, you won't encounter any surprises on the big day. During this step, we also have certain tips and suggestions for a clean and clutter-free kitchen, such as:
Remove unnecessary items from your counter tops and cooking area that you won't need on the day. Having a clutter-free kitchen can reduce the risk of accidents.
Keep all the necessary cooking tools and equipment within easy reach. This not only saves time but also avoids accidents caused by leaving the cooking unattended while searching for these items.
Place a trash bin near to the counter to keep things clean, organized, and not overcrowding the counter with waste.
Create a designated station for each task such as prep station, cooking/baking station, and serving.
Keep kitchen towels and napkins handy to clean any spills and prevent them from spreading. Be especially careful with the cooking oil.
Consider having a kitchen buddy to share the workload and prevent feeling overwhelmed by handling everything on your own. However, be mindful of your kitchen space. In a smaller kitchen, limit the number of people actively cooking to just two. Overcrowding in the kitchen can create confusion and increase the risk of fire accidents.
Fire Prevention
Fire prevention is the key part of getting your kitchen ready for Thanksgiving. This is because during the holiday cooking, we often use open flames, hot surfaces, and ingredients that can easily catch fire. The busy atmosphere in the kitchen can lead to accidents like oil spills and overheating appliances, which, if not addressed promptly, can escalate into dangerous situations involving extensive fire damage. By giving priority to fire prevention measures, you ensure a safer cooking space and can fully enjoy your Thanksgiving without the added worry of fire hazards. Below are some fire prevention measures you can take before you decide to cook a meal on Thanksgiving.
Check and Maintain Fire Extinguishers: Take a moment to inspect your fire extinguisher and make sure it's up-to-date and ready for action. Familiarize yourself with how to use it properly so that you're prepared in case of an emergency. Store the fire extinguisher in a place that's easily accessible, so you can quickly grab it if the need arises.
Test the Smoke Alarms and Detectors: Your kitchen should be equipped with smoke alarms and carbon monoxide detectors that are in working order. These devices are essential for early warning in case of fires or gas leaks. Before you begin your cooking marathon, take a few moments to test these alarms to ensure they're functioning correctly.
Keep Flammable Items Away from the Station: Kitchen towels, paper towels, and oven mitts are flammable items that can easily catch fire. Make sure these items are stored well away from the gas burners and open flames.
Safe Food Handling
The safe handling of food is an essential component of kitchen safety. It serves as a cornerstone in protecting both the health of those we feed and the integrity of our cooking. By following proper food handling practices, we minimize the risk of foodborne illnesses, maintain the quality of ingredients, and uphold the overall safety of our kitchen environment. These practices are not only for special occasions like Thanksgiving but should be followed in general.
Thawing and Marinating Turkey Safely: When it comes to preparing your Thanksgiving turkey, safety is required. For the thawing process, the most reliable method is using the refrigerator. It might take some time, but it's a safe approach, with a rule of about 24 hours of thawing for every 4-5 pounds of turkey. However, if you find yourself in a rush, there's the cold-water thawing method. In this method, you submerge the turkey in a sealed plastic bag in cold water, ensuring you change the water every 30 minutes. For those looking to save time, there's the microwave option, though it should be approached with caution. Once the turkey is defrosted, it's essential to marinate it quickly and keep it in the fridge, and make sure it's well away from ready-to-eat items to prevent bacterial growth for a safe and delicious Thanksgiving meal.
Avoid Cross-Contamination: To avoid cross-contamination, use separate cutting boards and utensils for raw food items. Always remember to wash your towels and hands when switching hands from dealing with the turkey and doing some other activity in the kitchen. Keep sanitizer or wipes nearby to quickly clean your kitchen if there are any spills or drops.
---
Safety Tips for Preparing Thanksgiving Meal
When cooking a Thanksgiving meal, it's important to keep things safe in the kitchen. Whether you're a beginner or a pro, these safety tips are here to help you create a delicious and worry-free Thanksgiving dinner. Plus, by following these practices, you can reduce the risk of accidents, including fire damage, and ensure your holiday feast remains a joyful occasion.
Turkey Preparation and Roasting:
Thanksgiving turkey takes center stage on our holiday table, making it the star of the meal. Hence, it is necessary that we handle it safely to ensure a memorable and worry-free celebration.
Begin by correctly thawing the turkey either in the refrigerator or using the cold water method, allowing about 24 hours of thawing time for every 4-5 pounds of turkey to prevent bacterial growth. When it's time to cook, aim for the right temperature. The USDA recommends cooking poultry, such as turkey, at a minimum of 165°F (73.9°C). To be absolutely certain, employ a reliable meat thermometer, inserting it into the thickest part of the turkey, typically the thigh, while avoiding contact with the bone. This simple step not only confirms the turkey's safety but also ensures a flavorful and perfectly cooked centerpiece for your Thanksgiving feast.
Stove Top Safety:
In the midst of this culinary adventure, it can be tempting to juggle numerous pots and pans on the stovetop. However, overcrowding can lead to spills, uneven cooking, and potential fire hazards. Choose appropriately sized cookware and resist the urge to stack multiple pans on a single burner. Also, it's easy to leave pots and pans unattended on the stovetop. Keep an eye on them to prevent burns or accidents.
Oven Safety:
Oven safety is key to a perfect Thanksgiving meal. Properly position the oven racks following your recipe for uniform cooking. To avoid burns, always use oven mitts or potholders when handling hot cookware. Additionally, make sure to keep flammable items such as paper towels, dishcloths, and wooden utensils at a safe distance from the oven. These simple practices will minimize the chances of accidents, sparing you the need for potential fire damage cleanup.
---
Deep Frying Safety: Handling Cooking Oil and Precautions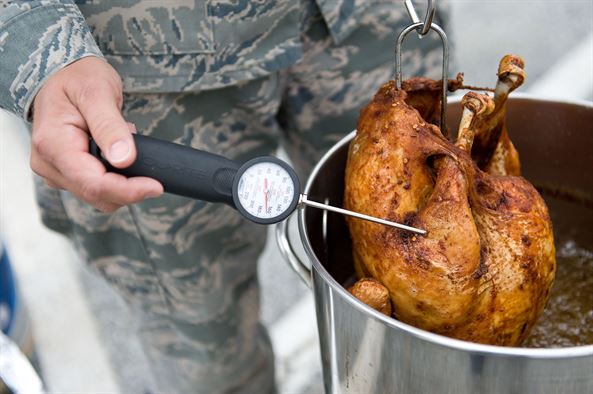 For those adventurous cooks who enjoy trying new methods to prepare their Thanksgiving turkey, deep frying is an exciting and flavorful option. However, it's essential to follow safety precautions when deep frying to ensure a successful and safe cooking experience. Here are some key guidelines to keep in mind:
Deep Frying Precautions: Start by making sure your turkey is fully thawed and dry to avoid oil splashes. Have a fire extinguisher nearby, just in case. Never leave the hot oil alone. If possible, do the deep frying outdoors to prevent indoor fire risks.
Create a Safe Frying Area: Set up a secure frying space. Position the fryer on a steady, level surface, away from structures, wooden decks, and tree branches. Make sure there's enough room around the fryer to prevent accidents and fires.
Properly Handle Used Cooking Oil: After deep frying, let the oil cool completely and strain it to remove any food bits. Store the oil in a sealed, non-breakable container. You can recycle it at a local center that accepts used cooking oil or follow local disposal guidelines. Avoid pouring used oil down the drain, as it can cause plumbing issues.
---
How to Keep Your Loved Ones Safe During Thanksgiving Dinner Prep
When prepping up for Thanksgiving dinner, keep your children, older adults, and pets away from the burners and the cooking area. One practical approach is to make a safe area for your kids, including your pets to play. Stock the areas with games and activities and let older adults supervise them. This will not only protect them from kitchen risks but will also help you cook without any interruptions.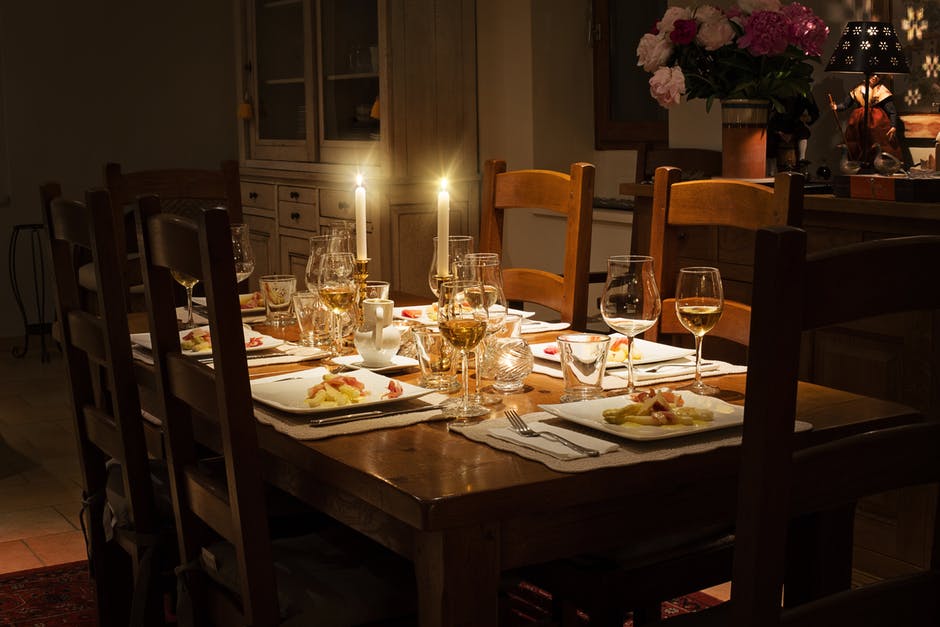 Emergency Preparedness
If, despite all the precautions you've taken, a fire incident occurs on your property, it's necessary to be well-prepared with a list of essential items readily available. A well-stocked first aid kit becomes invaluable in such situations, allowing you to address minor injuries effectively. Equally important is being knowledgeable about what to do if a fire or burns happen. Be acquainted with the location and use of fire extinguishers and ensure everyone in your household knows the fire evacuation plan. When it comes to burns, immediate and proper first aid measures, such as cooling the affected area with cold water, become a critical initial step. By incorporating these measures into your Thanksgiving preparations, you not only ensure a joyful holiday but also a safe one, ready to tackle any unexpected situations that may arise.
---
Professional Fire Damage Restoration
As we approach Thanksgiving, it's important to keep safety in mind when preparing our festive meals. Remember key safety tips, such as ensuring the turkey is properly thawed, cooking at the right temperatures, and using reliable thermometers. On the stovetop, avoid overcrowding and maintain a watchful eye on your cookware. In the oven, follow proper rack positioning, use oven mitts, and keep a safe distance from flammable items. If you're considering deep frying, make sure to follow safety precautions carefully.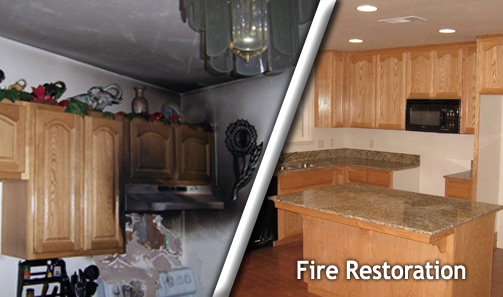 Additionally, it's good to be prepared for accidents that can sometimes occur, despite our best efforts. If your home is damaged by a fire caused by cooking, don't hesitate to call fire damage restoration professionals. They are experts in cleaning up and restoring the damage, ensuring your home can once again be a safe and welcoming place. Let this Thanksgiving be a time of joy, gratitude, and, above all, safety.